Fujitsu's 2021 SELECT Innovation Awards Reward New Value Creation Solutions Busted by Pandemic
News facts:
Three shortlisted projects for the eighth annual award focus on solving COVID 19-related challenges and contributing to UN Sustainable Development Goals
MSK Group awarded 2021 SELECT Innovation Award and $10k prize for hospital resource optimization project in Russia
Runners up were Dataware, shortlisted for its project to facilitate international collaboration for the national police force of Romania, and 4Way for equipping pop-up vaccination centers in the UK that helped drive down infection rates
Munich, November 16, 2021
Russian Fujitsu Channel Partner MSK Group was today named winner of the eighth annual SELECT Innovation Award. MSK Group's award-winning project improved data management for hospitals in western Russia, resulting in the more effective management of resources and improved patient care. The projects submitted by the two runners-up, Dataware and 4Way Solutions, also addressed pandemic and digital transformation challenges.
Fujitsu's annual SELECT Innovation Awards recognize the crucial role played by channel in delivering projects that create new value and address businesses' challenges. This year, judges placed particular emphasis on projects that leverage the wider Fujitsu ecosystem, help address the challenges reflected in the UN Sustainable Development Goals, and those that deployed Fujitsu's key portfolios: Workplace, Data, Hybrid Cloud and SAP solutions.
Fernanda Catarino, Fujitsu Head of Channel, Alliances and Ecosystem Europe, comments: "A year and a half into the pandemic, there's no doubt that technology has helped us all adapt to new ways of working. But it has also been a key factor in our path back to normality. I'm proud that so many of our region's partners continue to be part of our collective solution to this crisis. Thanks to their innovation and expertise, Fujitsu SELECT partners are creating real positive change for their communities."
Award winner MSK Group helped consolidate data for medical facilities in the Samara region of its native western Russia. As a result, local hospitals can make better-informed decisions regarding the procurement of supplies such as medication and oxygen. They can also more effectively manage physicians' workloads and allocate resources between facilities. The solution involved setting up two data storage clusters with synchronous replication and advanced encryption to backup and protect medical data – based on Fujitsu's Data Center and Data-driven Transformation solutions.
Improved approach to tackle cross border crime in Romania
An innovative project submitted by Romanian partner Dataware was named joint runner up. Dataware developed and implemented a system to streamline and automate workflows for the Romanian police force, and enable cooperation between international law enforcement agencies. Starting with Interpol and Europol and expanding to cover all channels, the solution provides a true "one stop shop" experience for users. Data is accessed via a friendly and easy to use interface, while ensuring compliance with all EU data exchange regulations. The project also involved consolidating all data models into a single application, resulting in increased productivity, better information exchange with other national forces and an enhanced ability to combat cross-border crime.
Innovative Workplace implementation to create pop-up vaccination centers is joint runner-up
The second joint runner-up, 4Way Solutions, made the shortlist for their project to equip pop-up vaccination centers in Bolton in the north-west of England by leveraging Fujitsu's Workplace solutions. The UK National Health Service was able to roll out its National Vaccination Program within days of vaccines arriving since medical staff had immediate and seamless access to patients' vaccination and medical records. This was the largest scale vaccination program ever seen in the UK, and the effective, fast deployment in Bolton significantly contributed to reduced infection rates in the area.
UN Sustainable Development Goals
Fujitsu's purpose to make the world more sustainable by building trust in society through innovation, is a promise to contribute to the vision of a better future – empowered by the United Nation's Strategic Development Goals. Winner MSK Group delivers progress towards UN goals #3 and #9 (good health/well-being and innovation and infrastructure). Runner-up Dataware shows progress towards UN SDGs #8 (decent work and economic growth) and #9 (industry, innovation and infrastructure) while 4Way Solutions supports goal #10 (reduced inequalities) in addition to #3 and #9.
Award winner MSK's valuable contribution is recognized with a prize of $10,000 in joint marketing funds and joint promotional opportunities with Fujitsu. All award winners are invited to join the European Fujitsu Partner Advisory Board – where they can contribute to Fujitsu's Channel strategy and go-to-market plans for the next 12 months.
Fujitsu's Commitment to the Sustainable Development Goals (SDGs)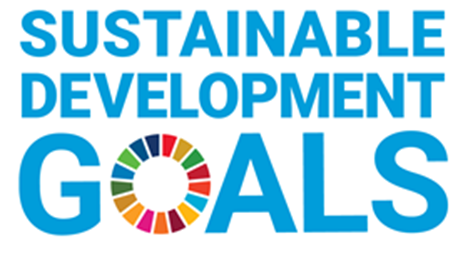 The Sustainable Development Goals (SDGs) adopted by the United Nations in 2015 represent a set of common goals to be achieved worldwide by 2030. Fujitsu's purpose — "to make the world more sustainable by building trust in society through innovation"—is a promise to contribute to the vision of a better future empowered by the SDGs.
The goals most relevant to this project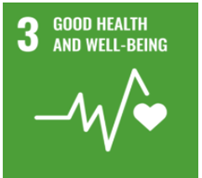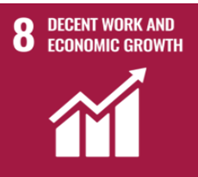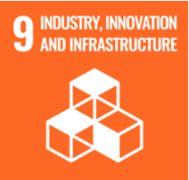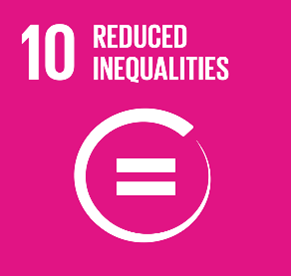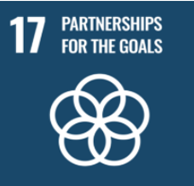 Notes to editors
Award

Winner 2021

Comments

Europe Best Digital Infrastructure Partner 2021

SJ Solutions, 

Netherlands

The winner of the best digital infrastructure partner category has shown extraordinary results in the data center business.

Best Ecosystem Partner 2021

Europe

DATAWARE Consulting,

Romania

Best Ecosystem Partner award celebrates the partner's unique superpowers and empowers the partner to partner collaboration. This new award category honors a partner that has delivered great results by being an active member of the ecosystem.

Europe's Rising Star 2021

COMPLEX DMZ,

Netherlands

The Rising Star award recognizes a partner that has demonstrated a high level of sales and certification in addition to loyalty and commitment within the first years of partnership.

SELECT Innovation Award 2021 Europe Finalist

DATAWARE Consulting,

Romania

 

SELECT Innovation Award 2021 Europe Finalist

4WAYS Solutions, UK

 

SELECT Innovation Award 2021 Europe Winner

MSK Group, Russia

 

Best UK&I Partner 2021

Harbor Solutions, UK&I

 

Best Central Europe Partner 2021

PROFI Engineering Systems AG, Germany

 

Best Channel-led Countries Partner 2021

Harel Information Technologies Ltd., Israel

 

Best Western Europe Partner 2021

FICHORGA, France

 

Best Nordics Partner 2021

DECENS, Finland

 

Best Eastern Europe Partner 2021

FILBICO, Poland

 
Online resources
About Fujitsu
Fujitsu is the leading Japanese information and communication technology (ICT) company offering a full range of technology products, solutions and services. Approximately 126,000 Fujitsu people support customers in more than 100 countries. We use our experience and the power of ICT to shape the future of society with our customers. Fujitsu Limited (TSE:6702) reported consolidated revenues of 3.6 trillion yen (US$34 billion) for the fiscal year ended March 31, 2021. For more information, please see
https://www.fujitsu.com/

Date: November 16, 2021
City: Munich