Small changes lead to big impacts in the race to make businesses more sustainable
Written by Stuart Philips on 29/11/2022
The pressure to focus on business outcomes and digital transformation while being sustainable has grown exponentially. On top of this, operating under unprecedent change, the disruption from a global pandemic and now with the UK cost of living crisis, the challenges that businesses face have compounded.

Sustainability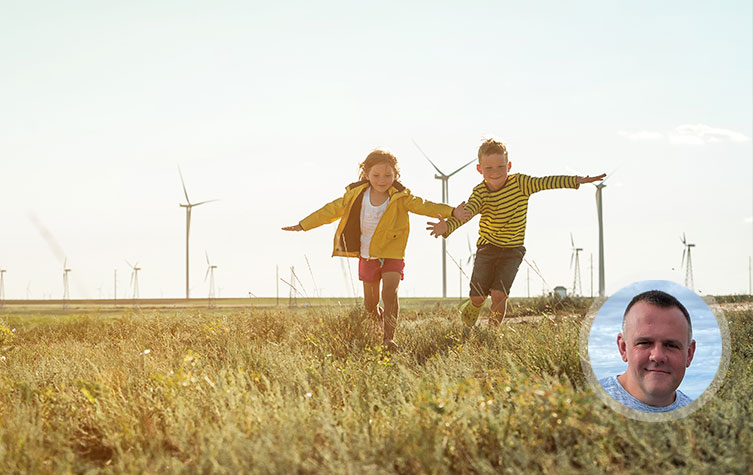 The pressure to focus on business outcomes and digital transformation while being sustainable has grown exponentially. On top of this, operating under unprecedent change, the disruption from a global pandemic and now with the UK cost of living crisis, the challenges that businesses face have compounded.

Sustainability and ESG reporting have now grown to be one of the most important board level conversations in organizations, with many CEO's being (or soon to be) measured equally on their financial and non-financial results.

It's a topic that's also on the mind of many consumers and investors, with people more likely to engage with organizations with a good ESG track record as they consider them to be contributing positively to society.

However, sustainability is much broader than the climate change issue that dominates mainstream media. With society and organizations under the microscope now more than ever before, the multitude of social and economic issues at play cannot be ignored.

This may seem like an obvious remark to make as the world isn't perfect. But to affect real change, it's my view that this period of hardship should be viewed as an opportunity, or at least a catalyst, to broaden our thinking to look at how we can truly begin to use technology to make the world a better, more sustainable place.

After all, in real terms – out the 169 targets of the UN's Sustainable Development Goals (SDG), ICT contributes to approximately 120 of them.

Knowing where to start can be an overwhelming challenge for a lot of organizations. And naturally we're drawn to environmental sustainability, looking at ways we can reduce our energy consumption and lower our carbon emissions. While this is a perfect place to start, you should also do so with the wider view of sustainability, so you don't miss other benefits along the way.

This was the inspiration behind our new podcast series – Banking on Change. Can Financial Services put sustainability first? – with My Green Pod on how businesses can transform sustainably to contribute positively to the SDG's goals.

In this blog, I highlight the two perspectives from which environmental sustainability should be viewed from and answer the most common question – where should I start?
1. Greening of technology
Almost all aspects of our lives and businesses are underpinned by IT. So, there are lot of actions that tech teams can do today in the greening of technology – from reducing the energy consumption of our datacentres to being conscious about the footprint of the devices we use to re-build applications and services, or even cloud migrations.

Infrastructures like datacentres are very energy hungry places. For example, a typical datacentre can consume a few million KWh a year – about the same energy usage as 500 - 600 homes. So, actions like moving workloads to cloud allow you to take advantage of the economies of scale from large providers. That's because these hyperscalers have invested a lot into making their platforms as environmentally sustainable as possible.

Migration also gives you an important view into what you're actually consuming. That's because shifting to the cloud is a bit like moving house – before you move, you throw away the things you don't need any more and update the ones you do. In this case, businesses can also upgrade energy hungry appliances to more sustainable ones.

In addition, there are so many other actions you can take to continuously optimize your IT estate. For example, Fujitsu's Carbon Level Agreement helps to extend optimization processes by focusing on not just cost, but consumption and carbon as well, by designing for scarcity in a world of abundance and then optimizing for all three.
2. Greening with technology
Greening with technology is a scale of progress. At one end, you have technology optimized business models. And at the other, brand new transformational business models.

A lot of organizations miss the opportunity to digitally transform sustainably. Digital transformation is more about innovation and value propositions than it's about the technology on its own.

So, if you're truly focused on transformation, be sure to transform in the most sustainable way, leveraging tech to streamline your operations.

For technology optimized business models, things like energy usage for buildings or fuel usage for logistics may seem like simple things to manage but there are huge layers of complexity in them.

Optimizing one area rarely has a huge impact at the top level until it's applied to the whole system. And technology has a big part to play in this, such as optimizing delivery routes, predicting footfall, optimizing manufacturing processes, and embedding IoT in smart buildings.
So where to start?
When starting out, it's useful to begin with the greening of technology because this is where thousands of simple, effective changes can be made. These changes are often small in nature, for example, introducing power consumption modes for devices.

But it's these small changes – when applied at scale and over time – that result in big impacts.

Finding these small changes and implementing them is the first step organizations should take. However, launching a project team to deliver on these small changes one at a time is unlikely to result in a return on investment in the short term. So, we also must look at alternative means to reach our goal.
An alternative
Cultural adoption of sustainability in organizations at all levels is probably one of the best changes a business can make when starting. Often, as a result of being overwhelmed by the journey to sustainability from the onset, people can convince themselves that they can't have an impact or it's a problem not relevant to their team. But this is where sustainability should be embedded into all teams, to make a simple change.

In the Fujitsu Carbon Level Agreement, we call this the YES Check process. We start by collectively working through the areas of sustainability that can be impacted by individuals and their roles.

This is a motivational and educational element that helps open people's minds to the impact they can have – from direct changes they can make to the way they work, the equipment they use and resources they consume, through to how they can influence their colleagues and suppliers to deliver more sustainable outcomes.

These material areas of impact then become part of a checklist that are examined in a sprint retrospective, for example. The key element of a YES Check is that it encourages users to answer YES to the checklist item and reflect on what they've done in the sprint, along with how they can improve in the next one. You can extend this for greater impact by having an organizational level commitment of dedicating half of a story point per sprint to driving improvements in sustainable outcomes. These are small changes that can be introduced at practically no cost today.

What this process does is really engage with all levels of the organization. Often, commitments like climate change targets are held at group level. However, by using the combined effects of cultural change at scale along with technology, small changes can add up to big impacts.

To learn more about how to embark on your sustainability journey efficiently, listen to the first episode of our COP27 podcast series on Aligning your sustainability and IT strategies.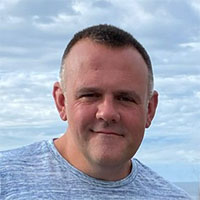 Written by
Stuart Philips
Chief Digital Architect at Fujitsu