What to do when digital transformation becomes counter-intuitive
Written by Sanjeev Kamboj on 17/6/2022
When it comes to understanding the enterprise environment IT leaders currently contend with, it would be fair to say they are caught in the centre of a perfect mega-storm. And I say mega-storm because it's actually several storms converging – and they're leaving a drastically altered IT landscape in their wake.

Digital transformation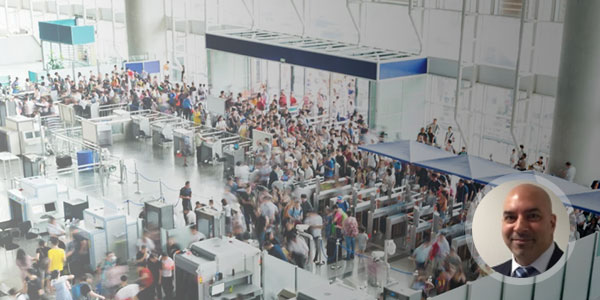 The first disruption has been driven by the significant uptake in hyperscaler platform providers, with juggernauts such as Microsoft, AWS and VMware all providing enterprises with a rich eco-system towards this new cloud-based world.

While businesses are embracing modernisation with 91% of tech bosses believing technology is driving real change, most applications still live in the fixed infrastructure of previous generations – leaving IT leaders to figure out how to deliver hybrid IT and balance out these two worlds.

Around 2018, it became increasingly clear that businesses weren't only going to utilise a single cloud platform, but two or three – we were heading towards a multicloud future. Today, 92% of organisations have a multicloud strategy in place or underway. This has inserted an incredible amount of complexity into operations, as each cloud environment is different – thus requiring different strategies, technologies and skill sets.

All these factors were only ratchetted up by the pandemic, as cloud providers accelerated the refinement of their solutions. Businesses have had to accelerate their digital transformation journey to keep up. But in many cases, this has only made things more complex.
Operating in a VUCA world
The term VUCA, is a military acronym that stands for volatility, uncertainty, complexity, and ambiguity. It's often used to describe situations of constant and unpredictable change.

For much of the business world, VUCA is now the norm – and IT leaders are on the frontlines of this battle. It's down to them to grapple with questions of what type of cloud to use, how to react to the ever-growing demands of customers and what to do about the increasingly competitive landscape filled with agile, digital-native players.

Understanding how to make all this work is not something that comes intuitively to most. An old MBA professor of mine once explained the current paradigm IT leaders find themselves in as, "the three complexities".

The first complexity is around the idea that, because a lot of the technology being deployed is emergent, leaders are unfamiliar with the challenges that come with these large deployments. The second complexity is structural, as these transformations require organisations to fundamentally change their operation and service model. That could mean changing everything from how a business manages service requests and deals with incidents, all the way to making sure service level agreements (SLAs) are more experience based.

Finally, the last complexity business leaders need to contend with is socio-political, the fact, that to achieve all of this, they will need an ecosystem of suppliers, not just one or two.

And this is without considering all the other significant challenges businesses face today – whether that's trying to achieve ESG objectives such as sustainability, develop new data strategies or enter new markets.

IT leaders need to figure out how they become more comfortable living in a state of uncertainty, one where they must constantly prepare for the next big thing. Especially if they want to do more than simply keep up but gain a competitive advantage. br>

Fostering a new way of thinking
A few years ago, the CEO of a high tech computing firm told me it's likely more applications will be built over the next few years than in the past 30. He said this point out of the scope and depth of change that is still ahead of us.

What does this mean in terms of the demand profile for skill sets? What types of policies need to be put in place around attrition? And most importantly, how should all this influence how you treat your current workforce?

There's a lot of movement happening in the industry right now, and with the dire , retaining employees is incredibly important. Because the only way to combat the exponential innovation curve we're facing is with a culture that prioritises continuous learning – enabling your people to nurture the business.

Strong policies are key if businesses don't want to replace their old-world technical debt with debt from the new world. So, a special focus needs to be placed on optimising operational performance through the creation of flexible and innovative commercial models that refocus service deployment strategies and makes them ruthlessly efficient.

Finally, remember that no one solution will cater to your many needs. So, bring in partners that have done this type of transformations before. Look for service providers that can bring a broad ecosystem along with them, and make sure they're partners you can co-create with. That way, you can start building the next big thing, today.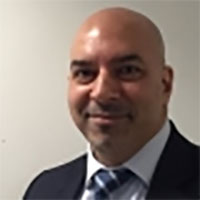 Written by
Sanjeev Kamboj
Sanjeev focuses on understanding a customer's business drivers and using technical excellence to identify, design and deliver web-scale architectures, strategies and specific multi cloud solutions that address these business drivers and add value to a customer's business. He has a deep technical knowledge and proven track record in leading sales teams and Cloud Enterprise Architects in delivering complex solutions, working with key Fujitsu partners such as AWS, Microsoft, Oracle, VMware, and Google.