Using technology to shield against extreme weather and geological events
Written by Caragh O'Carroll on 10/10/2022
News reports and lived experiences of wildfires, extreme heat, drought, severe flooding and damaging thunderstorms are becoming regular features of our lives. They serve as reminders of the importance of developing and implementing solutions which help us cope with extreme weather – both in terms of early warning systems and damage mitigation.

Digital Transformation   Quantum    AI    Sustainability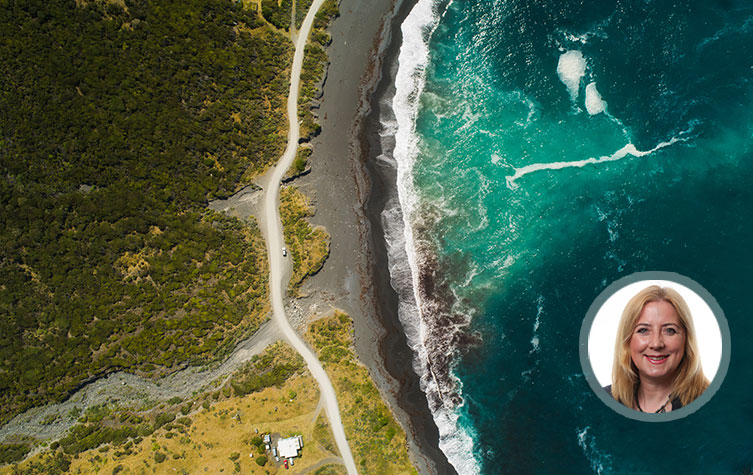 News reports and lived experiences of wildfires, extreme heat, drought, severe flooding, and damaging thunderstorms are becoming regular features of our lives. They serve as reminders of the importance of developing and implementing solutions which help us cope with extreme weather – both in terms of early warning systems and damage mitigation.

As a technologist, I know the power that technology can have as a force for good. There is some incredible work being done to develop and implement different technologies which will help us to adapt and react better to damaging weather and geological events. Technologies are available to capture important information, to raise awareness, to plan and design adaptation strategies, and to monitor and evaluate their performance.

In certain areas of the world water supplies are under severe pressure with more than 2.3 billion people living in water-stressed countries, because of climate change as well as unsustainable practices. In many regions, increased rates of flooding endanger water points and sanitation facilities and contaminate water sources. In other regions, droughts are intensifying water scarcity. According to the United Nations, ensuring that everyone has access to sustainable water and sanitation services is a critical climate change mitigation strategy for the years ahead. Water shortages are an ongoing challenge for many people – 1/3 of people do not have access to safe drinking water and 2/5 don't have access to basic handwashing facilities. Where sanitised water is available, how should it be prioritised?

One innovative company, Botanical Water, has come up with a novel idea to help water-stressed regions. Rather than relying on traditional water supplies, Botanical Water extract clean drinking water from waste products in the production of food and beverage. They have estimated that producers of fruit and vegetable concentrate, sugar mills and alcohol distilleries could generate up to three trillion liters of drinking water annually from production waste by installing purification technologies in processing plants.

Having developed the chemical engineering process to achieve this, Botanical Water needed a means of securely trading reusable water, proving that it was clean and suitable for food and drink production. They needed an innovative partner to achieve this – Fujitsu. Having developed a deep and immersive knowledge of the company, Fujitsu and Botanical Water together embarked on a human-centered co-creation program, with one goal: to deliver a sustainable water trading solution that works in the real environment from day one.

This solution was the new Botanical Water Exchange (BWX) platform which relies on the FUJITSU Track and Trust service. Blockchain technology ensures end-to-end transparency and traceability of processes including the refinement, sales, purchase, delivery, and usage of the product. Both companies envision the BWX platform contributing to the realisation of greater safety and security in water trading, and ultimately aim to create an open market in which companies can sell water purified by the patented Botanical Water process and alleviate the pressure on water stressed regions.

Another innovative solution is being seen in helping those impacted by geological disasters such as earthquakes and tsunamis. To help those under threat, Fujitsu is currently developing a smartphone application that supports the safe and timely evacuation of residents during an earthquake and tsunami disaster. The application relies on purpose-built AI technology to determine the possibility of flooding at the user's current location, based on information observed at every moment after an earthquake. It then displays the results on residents' smartphones and informs their evacuation behavior so that they have information about when a tsunami wave will arrive and which direction to travel for safety. The trial of this application will also determine whether this represents an effective means of providing information during a disaster by giving residents a chance to experience evacuation training firsthand while using this prototype smartphone application. Ultimately, this project aims to contribute to strengthening regional disaster prevention capabilities both in Japan and overseas, utilizing the data and knowledge obtained from this and other field trials that involve ICT-enabled disaster prevention measures.

There are just some of the ways that we at Fujitsu see technology being deployed to help solve both weather related and geological disasters around our planet. In 2021, we launched a new global business brand, Fujitsu Uvance, which reaffirms our commitment that technology can create a sustainable world by resolving social issues through digital innovation. This aligns with our commitment to the Sustainable Development Goals (SDGs), adopted by the United Nations in 2015. Fujitsu conducts a range of activities designed to enhance understanding of the SDGs among all employees, thereby encouraging the promotion of business designed to overcome challenges in society.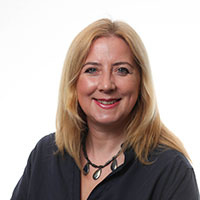 Written by
Caragh O'Caroll
Head of Partner Business Solutions & Digital Transformation at Fujitsu Ireland