<!-Subtext (optional)->
Fujitsu Managed Digital Commerce Services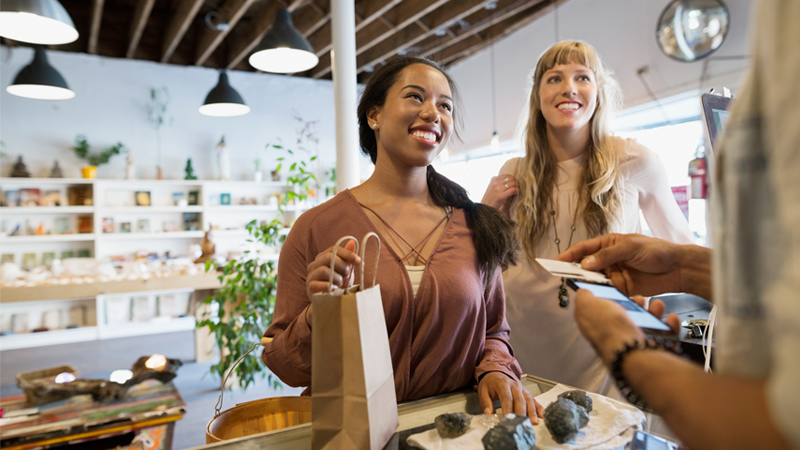 Retailers rely heavily on in-store technology to deliver CXs. They are looking for better management and automation advancements which help deliver managed services effectively and efficiently.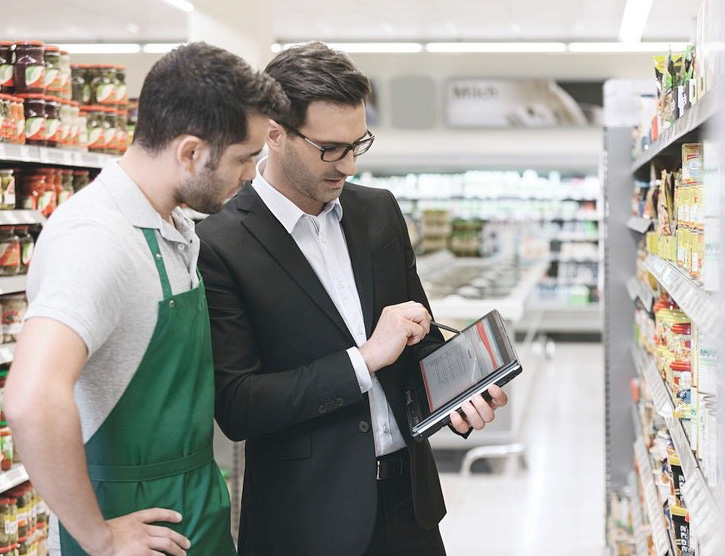 Retailers need …
… effective in-store IT systems to maintain the customer's journey and promote the brand's reputation.
… a direct reduction in the maintenance and administration costs.
What can Managed Digital Commerce Services do for you?
Managed Digital Commerce Services are an end-to-end set of services, delivered by Fujitsu as a consistent, replicable managed service. The services will bring together everything you need to enable Always Open Retail. Naturally, the services can be scaled and activated independently.
Managed Digital Commerce Services:

Multiple well-defined service modules that can be combined to meet customer demands

Cover for POS Application Development, Management and Operation 24/7 around the globe

Sourcing, Deploying and Managing the in-store tech

Monitoring and Maintenance of back-office systems

Outsourcing of Legal and Security Compliance

Equipping, training and supporting store associates
What are the key services?
Application Management
Fujitsu Retail Applications Management delivers cost effective, efficient and agile support for both your unique applications environment and business needs.
Systems Management and Automation
Fujitsu Retail Systems Management and Automation enables the retailer to prioritize customer service whilst being assured that all systems will be automatically updated across all stores and always on.
Legal & Security Compliance Management
Fujitsu Legal & Security Compliance Management continually monitors the local, fiscal and regulatory requirements across the retailer's end-to-end IT infrastructure to guarantee compliancy.
Retail Professional Services
Fujitsu Retail Professional Services are a pre-agreed, pre-priced, pre-configured set of services based on IMAC services (Installs, Moves, Adds and Changes) and repeating events.
Key features and benefits
Application Management
Fujitsu Retail Applications Management delivers cost effective, efficient, and agile support for both your unique applications environment and business needs.
Applications are managed throughout their lifecycle so they're always up to date with the latest features, supporting today's retail needs.
Retail Applications Management can be used to ensure the latest features and functionalities are always available to empower your store associates and deliver customers a great.
Increased speed of implementation of new functionalities and shorter time to market
94.5%-time reduction and 81% cost reduction of new functionality functional roll outs
Improved productivity of business processes
Reduced time for operations, allowing resources to be more focused on strategic initiatives
Improved manageability, flexibility and predictability of business operations
An application portfolio aligned to your retail business needs
Systems Management and Automation
The automation of complex systems ensures everything is up and running.
Fujitsu Retail Systems Management and Automation enables the retailer to prioritize customer service whilst being assured that all systems will be automatically updated across all stores and always on.
Simply switch on any new devices sent to store and they will be automatically installed with the relevant systems required to operate efficiently, reducing the time and complexity of in-store installations.
Increased time to market by rapid deployment of new functionalities
Automation – reducing human errors
Speed of deployment and high level of accuracy in configuration
Enabling your digital journey by removing complexity of current IT systems
Reducing the burden of maintaining legacy IT systems while having a fully managed service
Legal & Security Compliance Management
Fujitsu Legal & Security Compliance Management continually monitors the local, fiscal, and regulatory requirements across the retailer's end-to-end IT infrastructure to guarantee compliancy.
By managing non-compliance issues as they occur, monitoring regulatory changes by country and market and managing certifications where relevant, we will help you to be compliant – and avoid breaches.
Fujitsu understand best market practice in over 45 countries, so we remove the ongoing demands of ensuring legal compliance for the retailer. And it can be used to speed entry into new markets as Fujitsu will analyze and manage the local regulations for you.
Predictability and peace of mind
75.5% reduced cost of legal compliance monitoring
Reassurance that you will always be compliant
Provision of documentation confirming compliance
Retail Professional Services
Fujitsu Retail Professional Services are a pre-agreed, pre-priced, pre-configured set of services based on IMAC services (installs, moves, adds and changes) and repeating events.
Fujitsu will manage the end-to-end operations of opening and closing new stores. The retailer advises what, where and when and Fujitsu will deliver to the agreed deadlines.
Single point of contact – we take full ownership – end-to-end deployment of new functionalities
Predictability, quality and commitment to the project
Automation – reducing human errors
100% fulfilment of meeting project deadlines
Time to market – 6 weeks from order to store operational
Contact Fujitsu
find out more about our retail sector services