<!-Subtext (optional)->
Software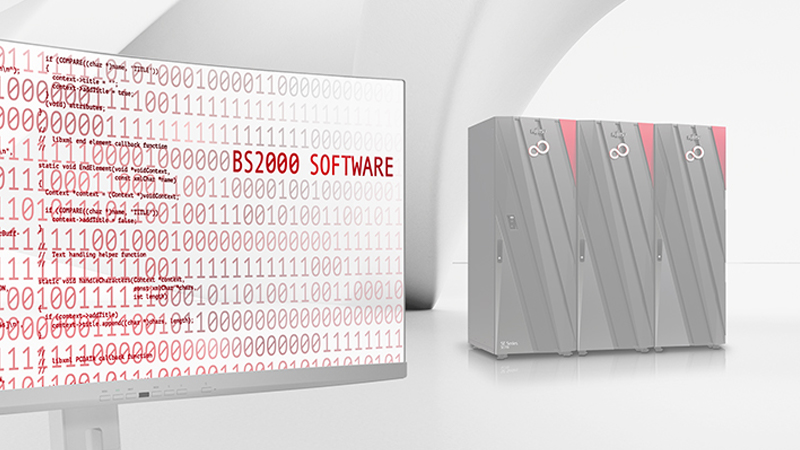 APACHE Web server on BS2000
A secure system structured to facilitate access to information in the form of hypertext and hypermedia links
Current version: V2.4 (part of the delivery unit OSD-BC resp. OS DX)
Fujitsu Software BS2000 APACHE is a port of the APACHE 2.4.46 World Wide Web server from the APACHE Software Foundation and includes all security-related corrections.
The APACHE (BS2000) product represents a secure information system, structured in itself to provide convenient access to information in the form of hypertext and hypermedia links. Access is based on the client/server principle using the HTTP (Hypertext Transfer Protocol) protocol. Text information is stored on the APACHE server in the form of HTML (Hypertext Markup Language) files. In addition, any files can be transferred over the network from the WWW server, CGI (Common Gateway Interface) programs can be started and user input can be processed.
APACHE can optionally transmit information encrypted on the basis of the TLS protocol and thus make BS2000 servers suitable for sensitive application areas. TLS support is included in the standard scope of delivery.
In addition to the basic web server functionality, APACHE includes support for the scripting languages PHP and Perl. The PHP version 7.4.16 and the PERL version 5.24.4 are supported. From the embedded PHP scripting language, there is a connection to the SQL databases SESAM/SQL and ORACLE. Based on the graphics library GD-lib, graphics generation in JPEG and PNG formats is supported. In addition, APACHE offers a WebDAV connection (web-based document management). In this version, APACHE also supports IPv6 (optional, requires the latest "openNet Server").
This product contains software developed by the APACHE Software Foundation for use in the APACHE HTTP Server project ( http://www.apache.org ). Further copyright notices are listed in the data sheet (PDF).
---