Highlight
Computer Bild Spiele
"Award Winner Touch Screens", Fujitsu STYLISTIC Q702, Germany - April 2013
Notebookcheck.com
"Good (83%)", Fujitsu STYLISTIC Q572, Germany - April 10, 2013
Highest Security
You can get logged in and working fast and secure with the built in fingerprint and SmartCard readers. Benefit from Computrace
®
enabled BIOS, Full Disk Encryption (FDE) and optional embedded TPM module. You and your organization can rest easy knowing that the STYLISTIC Q572 comes with the highest security standards.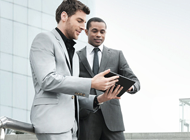 Swappable Battery
You work all day, so your tablet has to keep up. The STYLISTIC Q572 gives you power to work all day long, and your battery is detachable in case you've got to work overtime. You'll never be stuck searching for a power socket when you should be closing the deal.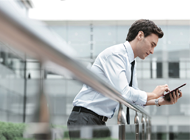 Maximum Connectivity
You'll always be connected to your work through the internet no matter where you are with embedded mobile broadband. You'll be able to work more efficiently because you'll never have to hunt for a hotspot again. With WLAN, Bluetooth and optional GPS you won't lack for a way to connect with the world and stay on track.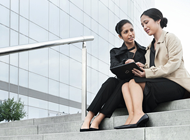 Active Pen Input
Active pen input is just like writing on paper. It gives you the power to fill out forms, mark up plans, and brainstorm with all of the benefits of electronic collaboration. Edit, share, and save your electronic documents with all the familiarity, flexibility and exactitude of paper.