Highlight
Notebookjournal.de
"Very Good", Fujitsu STYLISTIC M532, Germany - August 15, 2012
PCWorld
"Five Stars", Fujitsu STYLISTIC M532, Spain - October 03, 2012
TechStyle
"Top Recomendado", Fujitsu STYLISTIC M532, Spain - October 03, 2012
PC Guia
"Excellent Product", Fujitsu STYLISTIC M532, Portugal - 08/2012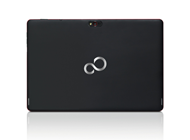 Security
Protect your most valuable asset - your sensitive company data. With features like integration into company's Virtual Desktop Infrastructure (VDI), you get secure access to your everyday business applications and company intranet. A ready-to-use-software guarantees the secure management of your corporate exchange email, calendar and contacts so you never have to worry about data leakage.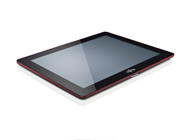 Mobile Office on the Go
A light weight, long battery runtime, wide-view display with toughened glass and easy-to-carry docking solutions convert your STYLISTIC into a real mobile office to support you in every situation.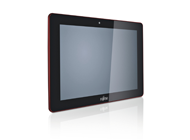 Touch
Enjoy the benefits of operating on the touchscreen with more than only one finger at the same time. Double-tap, scroll, zoom, rotate – with your fingers directly on the display.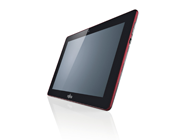 Connectivity
You'll always be connected to your work through the internet no matter where you are with embedded mobile broadband. You'll be able to work more efficiently because you'll never have to hunt for a hotspot again. With embedded 3G/UMTS, Bluetooth
®
and GPS you won't lack for a way to connect with the world and stay on track.