Highlight
Beautify your Desk
This PC will attract attention. With its small and stylish design, the FUJITSU ESPRIMO Q920 satisfies a so far unanswered business need: PC becomes fashionable. Though very small in size - about half of a DIN A4 piece of paper -, special design, just 1.9 liters of volume and 1.6 kg weight it is a full-blown PC.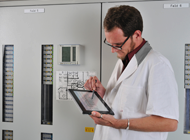 Get the most Energy Efficient PC
As energy saving is one of the core components of Fujitsu's approach to the environment, we permanently try to improve the energy efficiency of our products. The FUJITSU ESPRIMO Q920, high energy efficient PC within our portfolio taking advantage of the latest energy-saving technology used in desktops.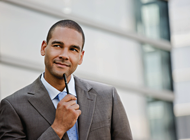 Manageability
Maximum system security and manageability are of critical importance to IT managers. With the Intel
®
vPro™ Technology and the integrated Intel
®
Active Management Technology (iAMT), Intel
®
is seeking to improve these levels still further, in the deskbound and notebook sector. The FUJITSU ESPRIMO 920 supports Intel
®
vPro™ technology – simple administration made easier.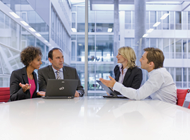 Flexibility
Each business has unique, specific requirements to its IT infrastructure. You have the freedom of choice in getting systems which perfectly fit in your specific environment with hardware, software, add-on and lifecycle management.