<!-Subtext (optional)->
Cloud Transformation Services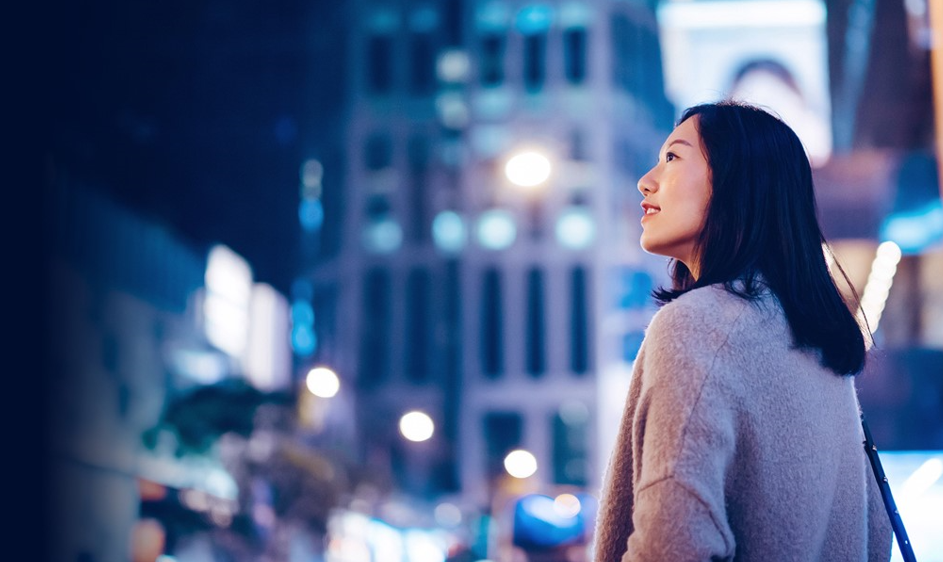 Making the cloud work for your business
Organizations want to have a better view of how to optimize IT spending and how to increase the quality of digital services to customers. Technical debt and shadow IT are maintaining the status quo of keeping the lights on, while the business is asking for innovation aligned to business strategies. A digital first approach accelerates your time to market and increases your real-time decision making focusing on customer value.
The comprehensive Fujitsu Cloud Transformation Services target business outcomes and provide a structured and proven approach backed by a rich set of services and tools.
Our Cloud Transformation Services are the perfect fit for organizations moving to the cloud looking for the right strategy, plans and implementation. We help to create the case for change bringing to bear the necessary assessment and consulting services.
We also help organizations that have already started their journey to the cloud and notice that the success in cloud adoption led to a proliferation of cloud services which results in complexity and might need a refreshed plan, implementation and deployment to successfully reset the transformation plans.
We help customers to

Build sustainable trust
Adopt, deploy and integrate secure cloud platforms

Optimize operations
Modernize and optimize critical infrastructure and applications with cloud

Accelerate innovation
Maximize cloud-native platforms and leading-edge technologies for innovation
Navigating cloud complexity to maximize business value
Cloud adoption isn't just about technology. It's about strategically leveraging it to generate business value, positioning your organization for a future of sustainable growth and continuous innovation. This requires a partner who can not only navigate the complexities involved but also create strategic pathways through them.
Find out how customers across the globe have benefited from Fujitsu's Sustainable Application Modernization framework.
Download our cloud solution guide
How to futureproof your cloud roadmap for enhanced resilience and innovation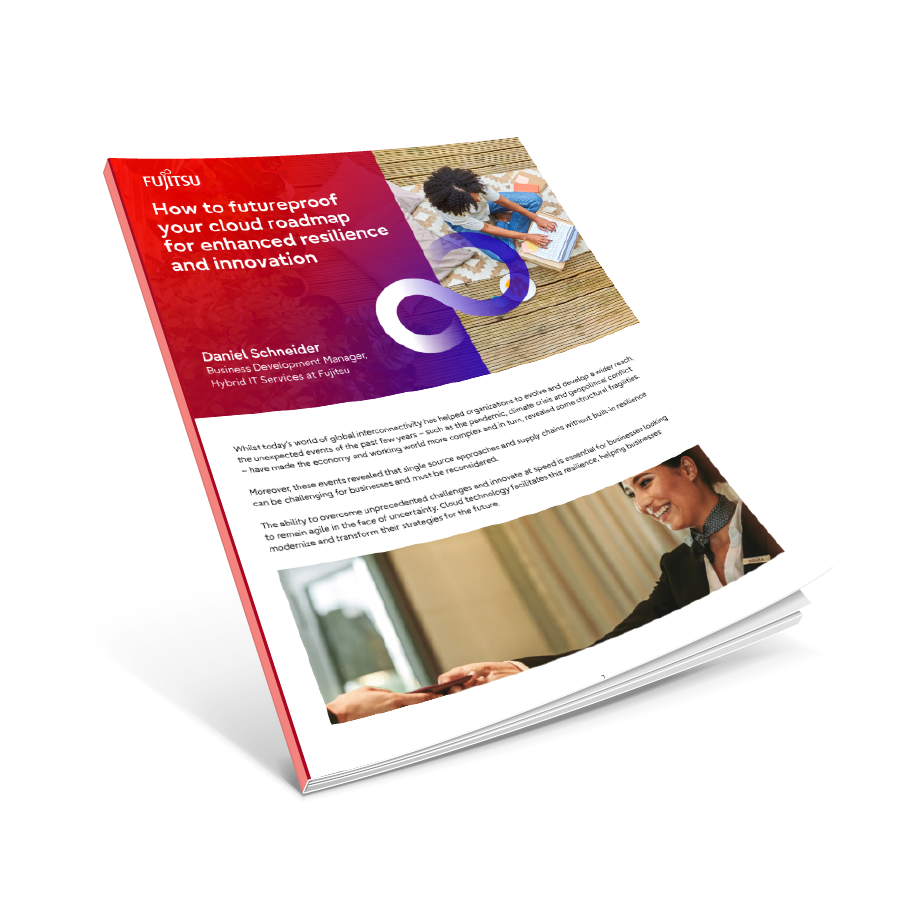 The ability to overcome unprecedented challenges and innovate at speed is essential for businesses looking to remain agile in the face of uncertainty. Cloud technology facilitates this resilience, helping businesses modernize and transform their strategies for the future. Download our paper to discover the common cloud mistakes to avoid for long-term value alongside expert recommendations and examples.
Five steps that make cloud transformation a success
Our Sustainable Application Modernization framework
The journey to the cloud requires a partner who understands the realities of business transformation, offering a blend of technological expertise and strategic vision. We work closely with our customers to provide end-to-end cloud services tailored to align with your unique business needs. We achieve this through a four-phased approach, known as Fujitsu's Sustainable Application Modernization framework, consisting of ten different service offerings throughout these phases.
Why Fujitsu Be a transformation partner
Using our comprehensive range of capabilities and services, proven methods, and accredited experts, focusing on your business and technical imperatives.
Global capability for cost-effective delivery
We combine industry know-how with broad technology expertise in all cloud aspects. Working with dedicated teams to provide a consistent and highly efficient approach. Breadth of cloud portfolio and experience
We provide years of experience with end-to-end assessment, transformation and ongoing management and optimization. Security and compliance at the heart
Firmly integrated into all transformation recommendations and play an integral role to our transformation planning.