Efficiently and actively safeguard store processes - Fujitsu profit protection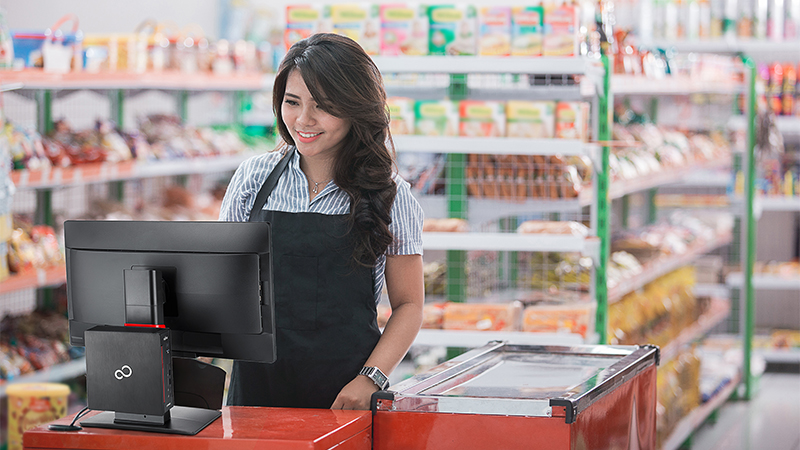 Fujitsu's profit protection platform is based on over 25 years of loss prevention IP developed alongside leading retail brands. In use at thousands of stores worldwide, it helps secure higher profits by minimizing errors, fraud and theft. This solution protects your operational profit in stores effectively. Superior technology uniquely enables worldclass retail companies fighting against losses. This solution actively reduces financial risks and efficiently safeguards all in-store processes against shrinkage.
Fujitsu profit protection
More Profitable Service Counters
Actively reduce inventory losses at the service counters.
Reliable identification of candidates who either prevent the registration of their service counter transactions on a one-time or repeated basis.

Back to menu
Retail Challenge
"Shrinkage" — stock that goes missing for various reasons, including scanning errors, theft and fraud — costs US retailers nearly $100 billion annually, according to the NRF. The problem is likely to get worse. Faced with a shortage of employees, most retailers are still accelerating plans for self-service checkouts, where shrinkage levels are at their highest. Theft is also on the rise as the cost-of-living crisis grows. UK stores, for example, recorded an 18% increase in retail theft in the year to June 2022, according to the Office of National Statistics (ONS), with even worse likely to come with UK grocery price inflation hitting a record 14.7% in October 2022. In discussions with Fujitsu since the end of 2022, all retailers confirmed their challenges with the increase in inventory discrepancies, particularly through the use of SCO (self-check-outs).
At NRF 2023, the AI enabled solution extension "merge & match" was successfully presented to the public, which automatically cross-references transactions and video information and matches them for anomalies. For example, if a customer fails to scan items or if barcodes are switched in the scanning process, merge & match automatically detects discrepancies (mismatch) between what happened in the video and the transactions that were actually scanned at the SCO - and immediately informs the person responsible in the store.
Approximately one-third of shrinkage is usually attributed to employees, making that a $30 billion annual issue in the US. Transactions where errors and fraud are known to be high include deposit return schemes, price mark-downs and price-check scans. Barcodes that fail to scan are another problem for retailers. When staff cannot get a barcode to scan, they book items manually – but often just to a top-level category or to the wrong line. These accumulated errors create significant inventory differences and incorrect replenishment data.
Fujitsu's Solution Approach
The profit protection SaaS platform merges information of multiple data sources intelligently and performs high-speed cross-application analyses. It is a fully modular platform that can synchronize with data of any core retail system (PoS, ERP, etc.).
Concrete advantages for retail
Save time by accessing one platform instead of multiple solutions
Reduce time to action by at least 40%. Fujitsu profit protection turns data into actionable insights as the solution combines a range of information from different data sources and provides the user with a cross-application analysis.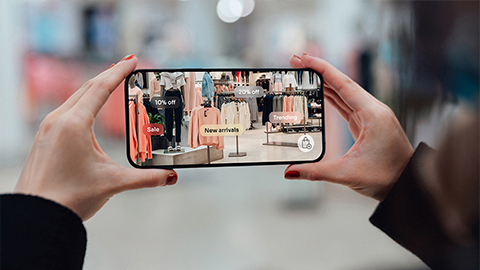 Benefit from a fast user adoption and minimized training invest
The UX is co-designed with worldwide leading retail brands, securing a fast adoption of users across all hierarchies (Audit Team, Profit protection Team, Store Manager, and Store Operation Management). The intuitive user interface reduces any training investment to an absolute minimum.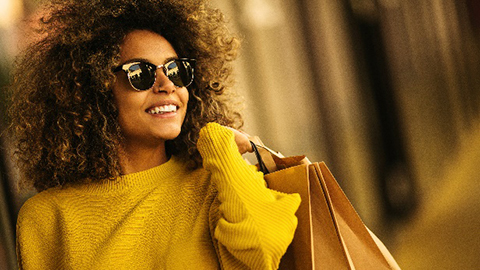 Discover the Advisory Team securing a minimized ramp up and a fast ROI
Benefit from more than 30 years of experience in securing profitable retail business unified in the new Fujitsu Platform. The project is split in technology and business support. This will secure best fit and coverage of business logic uncovering business damaging behaviour faster and precise.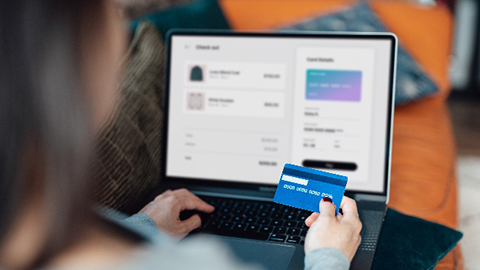 Reduce losses by uncover reasons and candidates impacting stock shortage most
Easily detect business-critical activities resulting in stock shortages, enabling cause and effect analysis in stores where the product shrinkage is above average.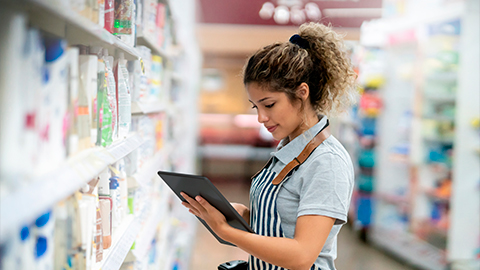 Access the platform tailored to your requirements
Leverage a secure and high-performance platform, build modular and composable configurations to meet specific retail requirements. It's a proven platform, reducing financial risks and secures process compliance in thousands of retail stores worldwide.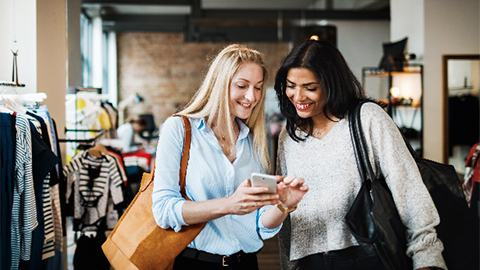 Customer Testimonial
Fujitsu profit protection includes proven technology, as it is already utilized to secure compliance in thousands of store worldwide!
What our clients say about profit protection and the profit protections team:
"The time for detection of fraudulent activities has been dramatically reduced from 60+ days to 5 days on average."
"Multidisciplinary consultation was a significant factor in the success of the project and the adherence to the schedule for the worldwide rollout."
"Constant advice and support with short response times during the rollout enable agile fine-tuning of the platform logics."
"Rules that have been defined and agreed together with Fujitsu can be adapted independently and internally within the company. Customer-specific configurations can be carried out autonomously."
"For the quality assurance of store processes, profit protection is being rolled out worldwide."
"An intuitive user interface simplifies the training of new users."
"profit protection combines a range of information from different data sources and provides the user with a cross-application analysis."
"The automated filtering of conspicuous transactions leads to an efficient transaction audit and allows for the determination of appropriate measures."
merge & match @ Fujitsu profit protection
Fujitsu Helps Retailers See What's Really Going On at Checkouts - Adds AI Image Recognition to profit protection Solution
Fujitsu shows new AI-powered "merge & match" shrinkage reduction module for its now globally available profit protection solution at NRF 2023 in New York
Addresses retailers' mounting losses from errors, theft and fraud at checkouts – part of a $100 billion challenge in the US alone
"Fujitsu merge & match" automatically cross-checks transactions recorded at checkouts against video images from SCO - POS and detects mismatches, such as scan avoidance and barcode switching
SAP and other SAP products and services mentioned herein as well as their respective logos are trademarks or registered trademarks of SAP SE in Germany and other countries. Please see https://www.sap.com/copyright

for additional trademark information and notices. All other product and service names mentioned are the trademarks of their respective companies.