Oracle
Optimize your storage landscape through innovative solutions
Oracle and Fujitsu have worked closely for more than three decades to help enterprises get the maximum benefit for their business. Fujitsu and Oracle have co-created innovative solutions for thousands of enterprise customers across the globe. Together, we protect your critical business data while lowering cost and risk on your digital transformation journey.
Oracle StorageTek Tape Libraries
Long-term investment protection and cost optimization
with RealTime Growth and pay-as-you-grow scalability
Minimize planned and unplanned downtime
with fully redundant, high-availability system architecture
Maximize data-center efficiency and ensure 24x7 access to data
with high capacity and reliable enterprise-class tape technology
Lower cost and increase agility with seamless integration
between on premises and Oracle Cloud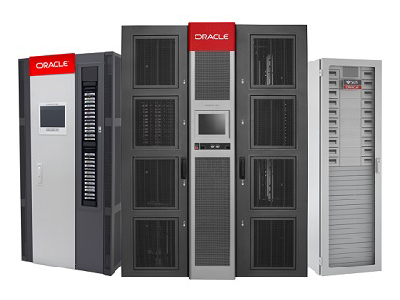 Joint solutions to solve data retention, business continuity, and data management challenges
The Fujitsu and Oracle partnership delivers industry-leading capacity, performance and flexibility for long-term retention, compliant archiving and disaster recovery to manage complexity, control costs and mitigate the risk of data loss.
Optimize data protection infrastructure with ETERNUS CS8000 together with Oracle StorageTek tape solutions to minimize cost and risk.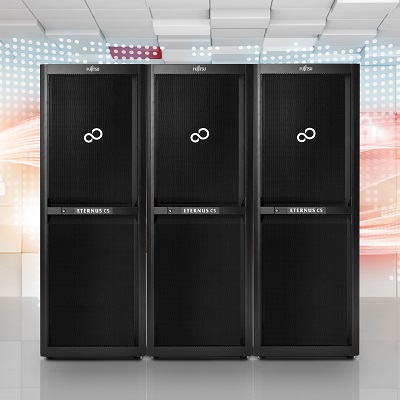 ETERNUS CS8000 is a data-center solution for backup and archive storage for mainframe and open systems.
Using intelligent process automation and the pooling of storage capacities, data are automatically managed between different storage tiers, including SSD, disk, deduplication and tape technology such as Oracle libraries, as well as different performance and availability levels.
ETERNUS CS8000 is the most versatile and flexible solution of its kind, reducing the TCO for complex backup environments by up to 60%.