<!-Subtext (optional)->
ETERNUS Awards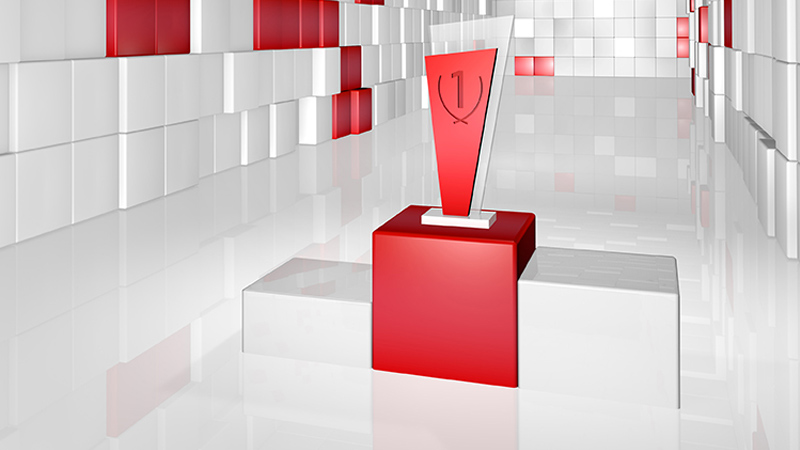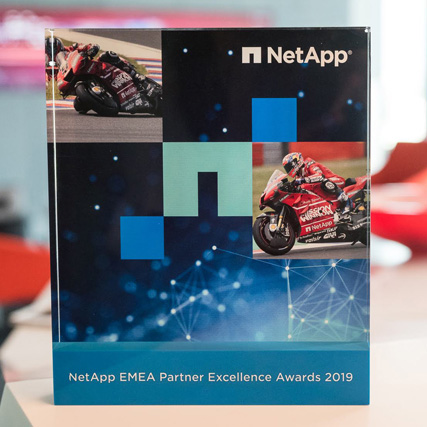 Fujitsu Wins NetApp EMEA Partner Excellence Award for "International Partner of the Year"
Fujitsu has been awarded the coveted EMEA Partner Excellence Award for "International Partner of the Year" by NetApp, in recognition of exceptional performance, desire to innovate and provide customers with outstanding service quality.
The companies have enjoyed a 20-year partnership built on their common goal of providing thousands of shared customers with the solid foundations they need to leverage data, while innovating and adapting to the rapidly evolving technology landscape. The award for "International Partner of the Year" is the latest milestone in a highly successful and long-term collaboration that has brought multiple data center solutions to market.
Link to press newsflash: https://www.fujitsu.com/emeia/about/resources/news/press-releases/2019/emeai-20190611-fujitsu-win-netapp-emea-partner-excellence-award-for-international-partner-of-the-year.html
ETERNUS AF wins Platinum in the IT Awards 2018 in Very Fast Storage (Flash) category
Platinum winners yet again! Fujitsu has been awarded the Platinum Storage-Insider Readers' Choice Award in the Very Fast Storage (Flash) category at the IT AWARDS 2018. So, once again, Fujitsu has landed first place in 2018! In 2016 and 2017 Fujitsu was also awarded the Gold and Platinum awards respectively. In order to qualify for the pre-selection, companies had to have made a splash in the IT world between 2017 and 2018, for example because of innovative drive, pioneering strategy or market savvy. Readers of the Insider portals could then vote for their personal favorites or put forward their own nominations of manufacturers. Around 36,000 votes were received between mid April and the end of August.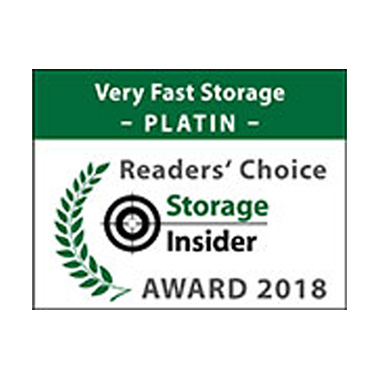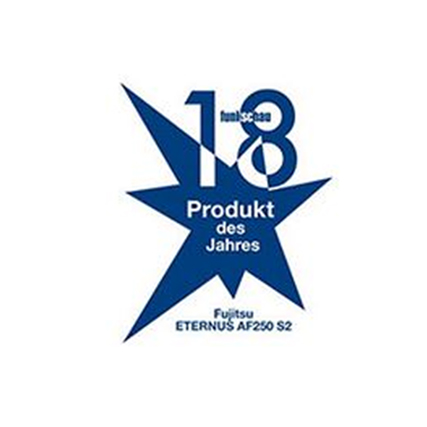 Fujitsu a three-fold winner in the "IT&C Products of the Year 2018" awards
The specialist publication for professional communication technology, "Funkschau", celebrating its 90th anniversary this year, organized its annual product-rating poll recently in which 7,000 voters took part. We bagged 1st place three times for the following nominated products:
Servers category: FUJITSU Server PRIMERGY RX2540 M4
Storage category: Fujitsu ETERNUS AF250 S2
PCs and notebooks category: LIFEBOOK U938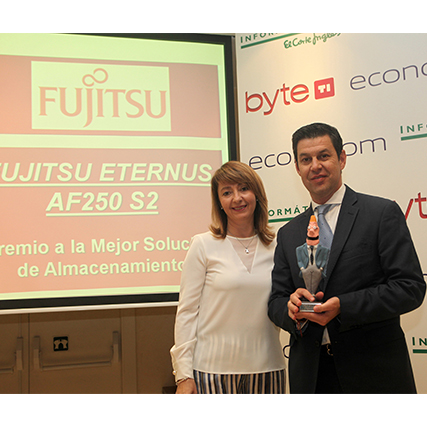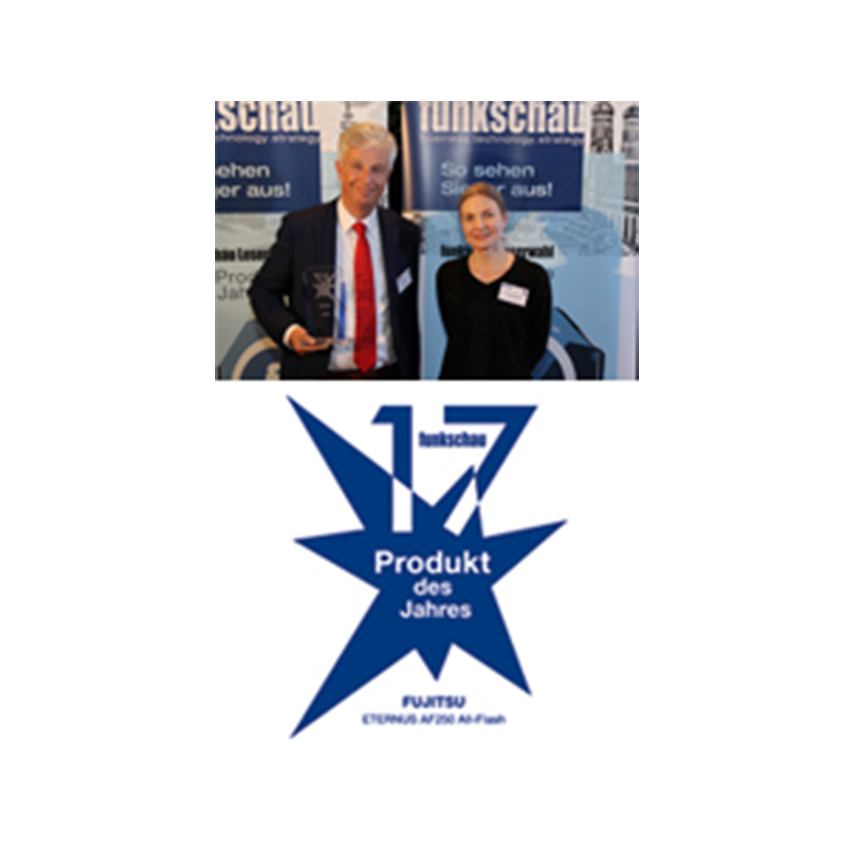 ETERNUS AF250 All-Flash storage was honored with the "Product of the year award 2017" by the readers' choice award 2017 organized by German magazine "Funkschau"
StorageReview has built up one of the largest independent test labs to put hardware through rigorous real-world testing scenarios to give buyers the information they need to make an informed buying decision. In August they published a test report about our ETERNUS AF250 all-flash array and awarded it "Editor's Choice 2017".
The detailled report is available here.
http://www.storagereview.com/fujitsu_storage_eternus_af250_review
Fujitsu Wins Two First Places in funkschau's Reader's Choice Awards, 2016
A reader poll by leading technology publication, funkschau magazine, voted for the best technology products of the year. As in previous years Fujitsu gained top positions in 2016: Fujitsu placed first for its Fujitsu ETERNUS DX600 S3 disk storage system in the storage category, and first for its in the server category.
funkschau is a respected B2B technology publication with a circulation of 35,000 copies every two weeks. Readers are ICT decision-makers as well as channel experts.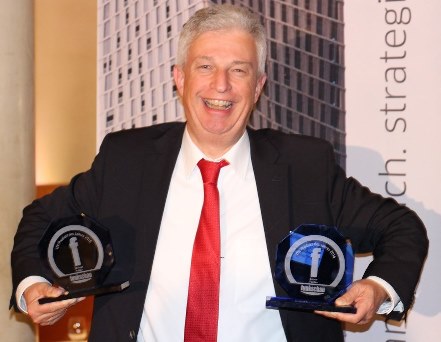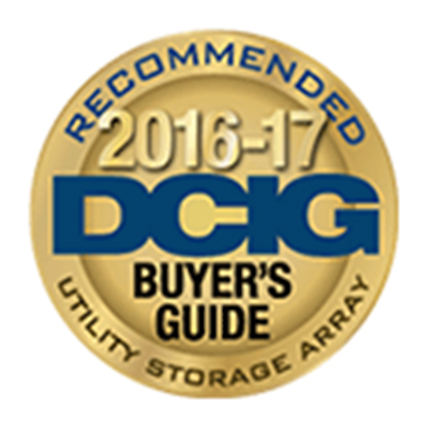 ETERNUS DX tops DCIG's Buyer's Guides
DCIG is an U.S. based analyst firm striving to deliver informed, insightful, third party analysis and commentary on IT technology with a main focus on storage. In particular the DCIG Buyer's Guides provide comprehensive, in-depth analysis and recommendations of various enterprise data storage and data protection technologies.

In the latest "2016-17 Utility Storage Array Buyer's Guide" with subsequent Buyer's Guides for Utility SAN Storage Arrays, FC SAN Utility Storage Arrays and iSCSI SAN Utility Storage Arrays, ETERNUS DX systems have received top rankings in all of the four surveys:

ETERNUS DX600 S3 and DX500 S3 have received a "Recommended" Ranking, ETERNUS DX200 S3 and DX100 S3 running up with "Excellent" and even our smallest family member ETERNUS DX60 S3 achieved a "Good" ranking which translates to a silver medal.

Taking into consideration that DCIG evaluated more than 100 different criteria across 67 different storage arrays from 14 different storage vendors, including EMC, HPE, HDS, DELL and many others this result shows that ETERNUS DX doesn´t have to hide.