Your Multi-Cloud
The latest wave of digital disruption is moving at a blistering pace, presenting massive opportunity for those who embrace it; and huge risk for those who do not respond. We all need a personalized, Multi-Cloud ecosystem that – together – we can co-create perfectly around your business.
Connected – Intelligent – Transformed
To survive, compete and thrive today, you need to empower your people with cutting-edge technologies for innovation, drive new levels of business insight and re-imagine your services and customer engagements.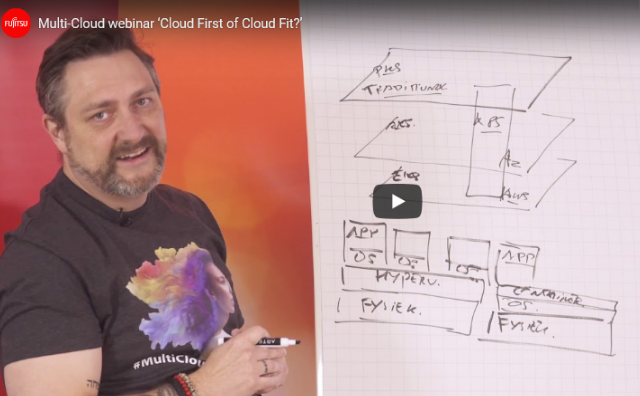 Webinar recording: 'Cloud First or Cloud Fit?'
In this webinar of 25 minutes, Jeroen Mulder, Head of Micro-Enterprise Applications and Multi-Cloud Services, addresses the value of a Cloud First strategy. Also, cost management and security are discussed.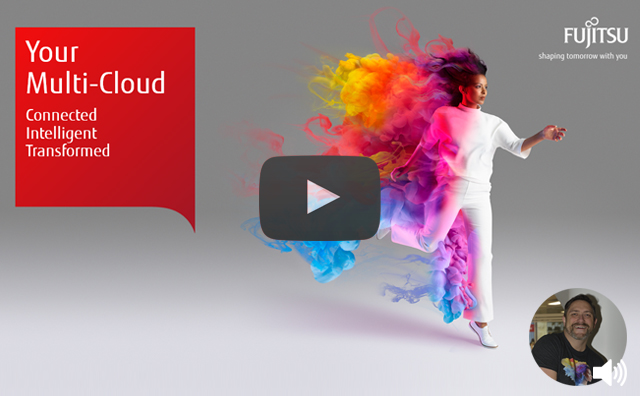 IDC recording: 'Multi-Cloud is Multi-Finance'
How can you keep control over budget and costs when you are 'Multi-Cloud'? In this 20-minutes keynote we are talking about setting budgets, validating costs and implementing centralized billing for Multi-Cloud environments using the major three platforms AWS, Azure and Google Cloud.
Co-creating Your Multi-Cloud with you and our partners:
The most successful transformations are enabled through co-creation, powered by a network of expert partners.
That's why we work closely with leading cloud providers to develop a perfectly personalized solution for you – combining the right cutting-edge technologies to power your Connected, Intelligent & Transformed future.
With our globally recognized partnerships with Amazon Web Services, Microsoft, Oracle and VMware – it's no wonder organizations across the globe are choosing Fujitsu to co-create their Multi-Cloud ecosystem.
Microsoft
Fujitsu and Microsoft's global partnership is proven to accelerate digital transformation in the cloud. It brings together the extensive portfolio of Azure services for new business innovation – integrated, managed and optimized by a Microsoft-accredited 'Expert Managed Service Partner'
Fujitsu Cloud Service for Microsoft Azure provides an end-to-end service for commercial flexibility and simplicity, whilst enabling turnkey adoption of Azure technologies for rapid application and service development.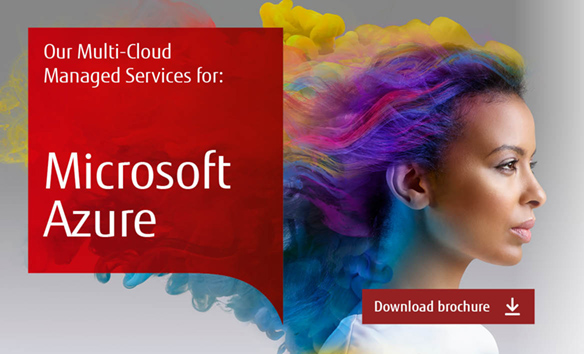 Amazon Web Services
Fujitsu and AWS enable you to get the most out of extremely powerful cloud capabilities, while ensuring everything is connected and well-orchestrated to drive greater value across the IT & business landscape.
Fujitsu Cloud Service for AWS provides enterprises with a leading hyperscale platform for hosting critical systems and driving business innovation - with an expert Multi-Cloud integrator and AWS Managed Service Partner ensuring seamless migration and continuous management.
VMware
Fujitsu and VMware's global strategic partnership enables you to leverage leading private and public cloud technologies to power your digital transformation strategies forward at pace.
Whether you're looking for an agile private cloud with high levels of performance, security and control – or to extend into the public cloud for rapid innovation and burst capacity – together we have the ideal solutions for your highly connected, intelligent & transformed future.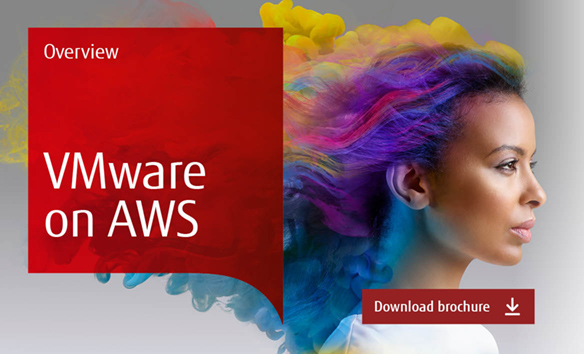 Oracle
Fujitsu and Oracle have a partnership spanning decades and across the world. Through this, we have co-created innovative, cloud-based solutions for enterprise and government customers on a global scale.
As an Oracle Platinum Partner and Global Managed Service Partner, hundreds of customers are trusting Fujitsu to accelerate transformation of critical business systems and applications, using the Oracle Cloud.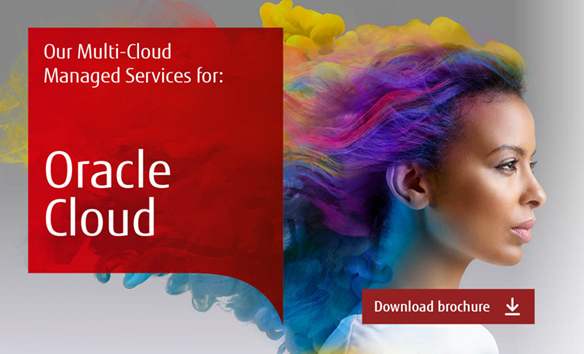 Customer Successes
From transforming some of the largest financial services and retail businesses to delivering critical national infrastructure,
find out some of the ways we have been co-creating cloud success with our customers and partners.