Success Six Factors for Digital Transformation
Global Digital Transformation Survey 2018
Digital transformation has moved from strategy to execution in the majority of businesses around the world. Yet experience are far from uniform.
Taking a snapshot of that changing business landscape, Fujitsu's Global Digital Transformation Survey 2018 questioned 1,535 CxOs and decision-makers at large and mid-sized companies from key industry sectors spread across 16 countries worldwide.
The results not only reveal the current digital state of play across the globe but also offer a guide to the critical success factors for real digital transformation – the kind that leads to a step change in business success.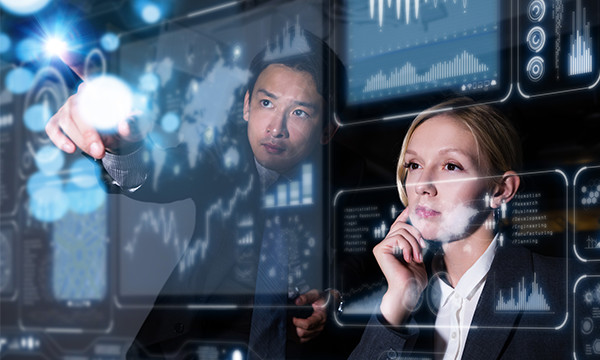 Key Findings
| | |
| --- | --- |
| Digital transformation drivers | Finance, manufacturing and healthcare are primarily motivated by the need to increase operational efficiency while transportation companies are driven mostly by responding to competitive threats and retail companies by a hunger for growth. |
| Outcomes of digital transformation | In finance and retail, about 30% of projects have delivered successful outcomes, while in other sectors are: transportation (25%), manufacturing (21%) and healthcare (14%). |
| Success factors of digital transformation | Six factors seem to determine the success of outcomes from digital transformation projects: leadership, people, agility, business integration, ecosystem and value derived from data. |
| Attitudes to AI | Many business leaders are positive about the future development of AI, with 68% believing that the future will involve people and AI working collaboratively. |
High-impact areas of digital transformation by industry
Most companies are naturally concentrating the largest part of their digital transformation efforts on their core business activities.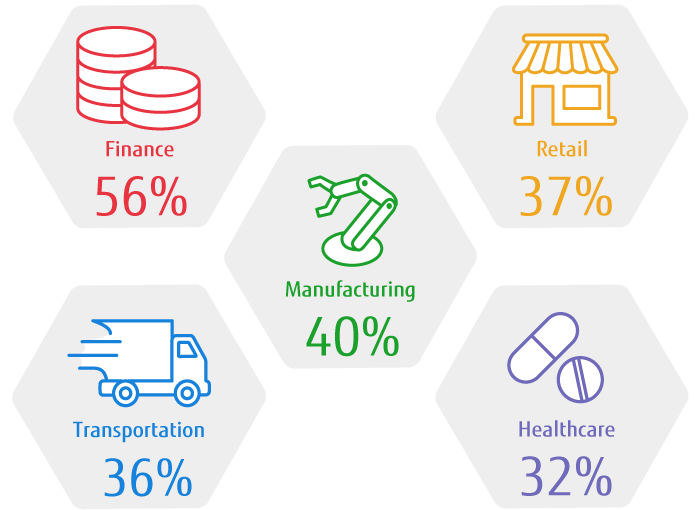 From strategy to outcomes
Many companies surveyed have delivered the business outcomes from their digital transformation initiatives.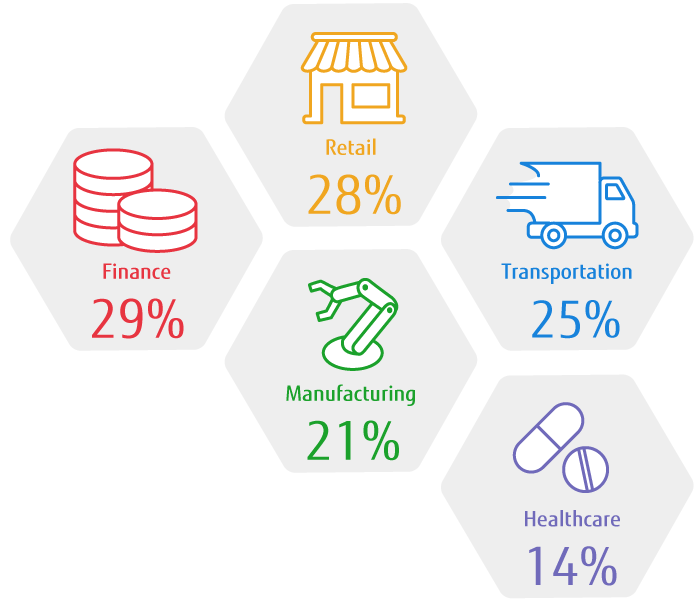 Critical success factors of digital transformation
Analysis of the survey results indicates that those respondents seeing more positive outcomes also show strong organizational capabilities in six key areas: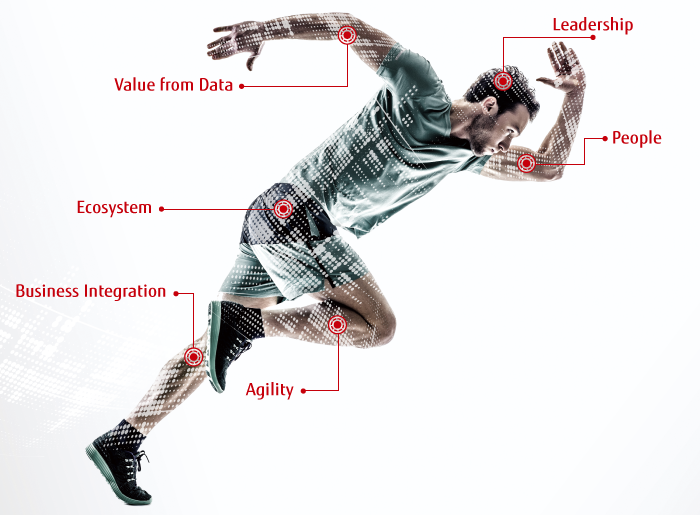 These six key factors are like muscles. The stronger your 'digital muscles,' the greater the chance of success through digital transformation.
Co-creation through ecosystems: the key to digital success
Successful digital transformation requires partnership with a broad range of ecosystem partners such as start-ups and organizations in different industries.
Businesses are positive about the future of AI
68% of the respondents agree that people and AI will increasingly collaborate on tasks and 61% of them are confident that the technology will create new jobs.

To discover further information, please see the "Global Transformation Survey Report 2018".