Workforce augmentation maybe the next big disrupter?
As a result of rapid advances in XR technology, AI and image processing, workforce augmentation has the potential to radically change the way we work. Creating competitive advantage for organizations who adopt augmentation, and disadvantaging those who don't.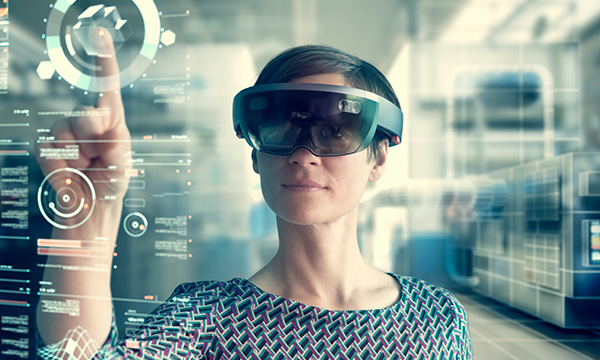 Workforce augmentation
A worker's ability to perform any given task is typically defined by their personal level of skill, knowledge and experience. This defines how quickly, accurately, efficiently and safely they can perform the task.
However, advances in Augmented Reality and Mixed Reality technology are now making it increasingly possible to augment a worker's personal skill, knowledge and experience, by delivering task support at the point of need. This enables them to undertake a wider variety of tasks, more quickly, reliably and safely than would otherwise be possible.
This has the potential to provide organizations with a strong competitive advantage, by creating a more capable, effective and efficient workforce. The benefits of workforce augmentation are significant, including:
improved task completion accuracy, by introducing step-by-step instructions, interactive checklists, AI-based troubleshooting and access to expert help where required.
improved worker safety, by giving warnings of contextual task and location-based hazards at the point of need.
providing field engineers with access to remote experts, using headset cameras to share exactly what they can see to ensure more effective support.
accelerating training, by reducing the tuition and mentoring needed before new workers can perform a task independently and safely.
overcoming training retention issues. Where workers may need regular retraining, to maintain their ability to safely and efficiently perform tasks they rarely perform.
expanding the range of eligible candidates for vacant roles, by using augmentation to reduce the previous knowledge and experience required.
supporting the roll-out of new or complex offerings, by providing step-by-step support at the point of need, maximizing the effectiveness of resources.
The potential for market disruption
These benefits can both increase capability and reduce operational costs, creating a significant source of competitive advantage. Conversely, organizations who do not pursue workforce augmentation will face increasing competitive disadvantage. Indeed, market disruption will ultimately force these organizations to adopt the technology, just to regain competitive parity.
Why now?
The technologies needed to deliver effective augmentation, from AI and vision recognition through to XR display systems, are only now reaching the level of technical maturity needed to make XR-based augmentation a practical reality.
Microsoft's HoloLens solutions, such as Microsoft Dynamics 365 Remote Assist, have already proved the potential for technology to augment individual personal capabilities, while the next generation of XR headsets will address many of the key issues currently holding back wider adoption, from price through to form-factor and usability.
Indeed, the next generation of XR headsets will drive further XR-related innovation, enabling new and improved XR technology use cases, including augmentation. The availability of these more advanced headsets will inevitably further drive innovation, development and adoption, triggering a positive reinforcement loop, similar to the evolution we've previously seen in the smartphone app ecosystem.
Based on market intelligence and supply chain analysis, we expect the next generation XR headsets and glasses to be available within the next 18 months. These are expected to use System on a Chip (SOC) technology, delivering significantly improved power-to-performance ratio, with improved thermal characteristics, enabling the design of smaller, lighter and more convenient wearables.
However, the use of SOC technology will restrict the production of competitive headsets and glasses to the vendors with SOC integration capabilities.
Samsung and LG are currently working on OLED on silicone (OLEDoS) and LED on silicone (LEDoS) technologies for use in these new generation XR headsets and glasses. Instead of using a glass substrate, LEDoS and OLEDoS use silicone substrates, enabling a 2.5cm screen to deliver a high contrast 8K display. These new generation XR headsets and glasses are also likely to exploit 5G connectivity, either directly or by linking to 5G enabled smartphones, to provide the high speed, low latency connectivity needed.
What's next for XR technology?
A range of vendors are expected to release XR headsets and glasses over the next 18 months, including Apple, Meta, Samsung and LG, as well as a range of start-ups. In the meantime, operating systems are being enhanced specifically to support XR devices. For example, the latest developer release of iOS included references to Reality OS, as well as providing new XR-related developer APIs to build XR solutions.
Microsoft has already developed a range of Dynamics 365 XR-based software for its HoloLens XR offering, focused on augmenting individual capabilities. Moving forward, market intelligence suggests that Microsoft may look to partner on hardware, focusing XR software development for multiple XR platforms.
Elsewhere, Meta has announced that it is focusing on the development of the Metaverse, a synthetic environment leveraging XR technology for both entertainment and commerce. Meta is also proposing training and support within the Metaverse as one of its potential use cases.
Alphabet was also one of early leaders in XR and augmented reality with its Google's Daydream VR, ARCore, Google Lens and various education and consumer-focused Google Cardboard projects. We expect Google to compete in both the operating system and API space in XR augmentation.
A catalyst for workplace innovation
The arrival of more capable XR technology, from new hardware to new operating systems and APIs, will be a catalyst for the widespread innovation and adoption of XR-augmented working.
However, for organizations to realize the full business value of XR, they need to understand potential use cases and the value proposition that XR-augmented working can deliver within their operations. To help this process, Fujitsu's Co-Creation Consulting provides the ideal platform to help organizations explore how they can exploit XR augmentation technologies, both to deliver new workforce capabilities and to improve their operational performance.
The need for integration
The real value proposition for XR augmentation comes not from the XR technology itself, but from integrating it with a wider range of technologies to transform operational practices.
As one of the world's leading integrators, Fujitsu is ideally placed to draw upon extensive global capabilities and partnerships. This enables us to help customers innovate their organizations with XR augmentation, integrating the technologies they need to transform their everyday working practices.
Realizing the benefits of XR
A recent Forrester research study*1, commissioned by Microsoft into the benefits of HoloLens, outlined the clear financial benefits that can be achieved by deploying HoloLens Mixed Reality (MR) technology and other XR/MR solutions.
The study found that using MR can increase training efficiency by 60%, as well as improving both knowledge acquisition and retention by students. The study also found the efficiency of field service workers can be improved by up to 60%, with first-time fix rate improved and rework incidents reduced by up to 75%.
Specialized experts also benefited, with up to 30% increased efficiency. At the same time, the technology delivered sustainability benefits as the need for travel was reduced 75%, with a corresponding reduction in travel-related carbon emissions, travel time and expense for the employer.
Forrester found that the return on investment (ROI) for HoloLens deployments averaged 177% over three years. The lower expected price point of MR solutions from other vendors is likely to further increase this ROI in the future.
Fujitsu smart manufacturing with XR headsets
Many smart factories are now introducing XR headsets to provide information on demand and at the point of need, significantly improving the performance and productivity of production line employees.
Fujitsu's private 5G networks deliver the high speed, low latency, dependable wireless connectivity that these smart factories need to support new and emerging manufacturing technologies, including XR headsets for augmented working. Indeed, in 2021, Fujitsu announced the launch of a private 5G network in our Oyama manufacturing plant, supporting the latest smart manufacturing practices, including the use of XR headsets.
Fujitsu Digital Twin
Digital Twins are real-time virtual representations of real-world physical systems or processes. One potential application of Fujitsu Digital Twins is in the construction sector, where XR headsets allow construction supervisors to see Digital Twin models and simulations overlaid in the real-world context.
This is helping both to prevent costly rework issues and to improve employee safety onsite. Fujitsu private 5G is providing these sites with the low latency, high bandwidth mobile connectivity they need to support Digital Twins in the field.
Fujitsu Product Assembly Support
At Fujitsu, we're also working on new assembly support solutions, using XR augmentation, vision processing and 5G to help improve the efficiency and accuracy of assembly workers.
These solutions provide step-by-step visual guidance, highlighting the specific parts required and relevant fitting instructions, using visual validation to confirm correct placement and installation. These solutions are successfully helping to streamline and optimize end-to-end assembly processes.
Key recommendations
Organizations need to prepare for the emergence of XR augmentation over the next 18 months and the associated market disruption.
Organizations wishing to gain early adopter competitive advantage need to be exploring XR augmented working now.
With expertise in this area currently in high demand and short supply, the early market will be both competitive and profitable.
---
References
The Total Economic Impact™ Of Microsoft Dynamics 365 Remote Assist
Author Biography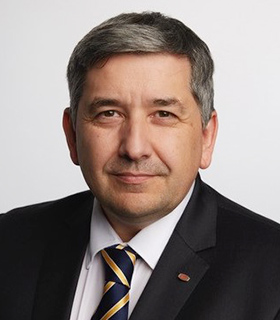 Nick Cowell
Nick Cowell is a Principal Consultant within Fujitsu's Technology Strategy Unit. Nick is a senior technologist with extensive experience in hardware, software and service development, having previously worked for leading technology providers across the USA, Europe and Oceania.