<!-Subtext (optional)->
WiFi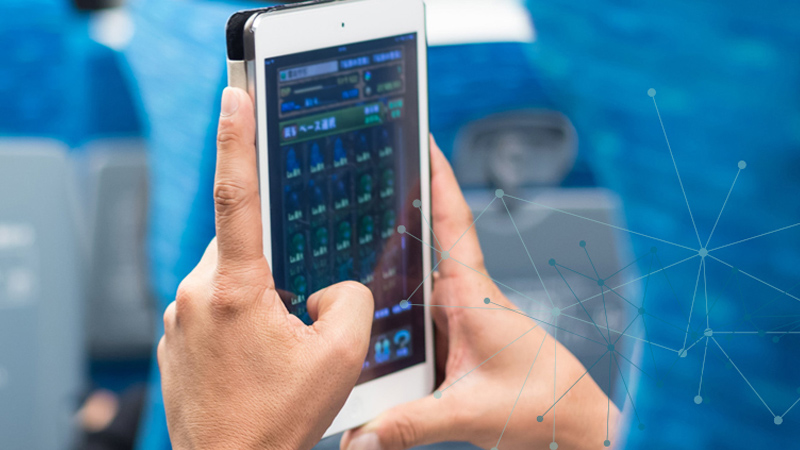 Managed Networks - WiFi Services
WiFi Network Services and Technology – The Key to Market Disruption
In the late 1990s, Wireless LAN was seen as the saviour for connecting remote users and individuals to networks in protected environments (i.e guest wireless) for events, hotspots, and to improve customer loyalty.
However, recently WiFi technologies and services have developed beyond these offerings to exploit new capabilities and opportunities. Linked to analytics and location-based services, WiFi is starting to disrupt vertical markets in ways never before imagined.
Fujitsu Managed WiFi Network Development and Integration
Sector-wide our WiFi Network services are helping our customers to improve operational efficiency and enhance their customer experience to drive profitable growth.
WiFi in Retail

Within retail, the use of analytics and location-based services are significantly changing the value chain. From an in-depth understanding of in-store customer preferences to enable the effective utilization of store floor space, through to efficient back-end order processes and improved communication with 3rd party suppliers, Fujitsu WiFi services are streamlining retail processes and increasing business agility. Retailers are now empowered to move from mass to batch production to truly reflect customer needs and demands.

WiFi in Transportation

Within transport, we are developing the integration of WiFi with health and safety compliance requirements, logistics management, and seamless travel. From understanding the flow of people on public transport and how it links to capacity management, through to utilizing IoT and Artificial Intelligence to streamline and automate logistics and operations, Fujitsu WiFi Services ensure a true understanding and the management of supply and demand within the transport industry.

WiFi in Manufacturing

Within manufacturing, we are creating new opportunities for manufacturers to increase operational effectiveness and efficiency by linking WiFi, RFID with IoT to monitor, track, and maintain key manufacturing and engineering components. Fujitsu WiFi Services enable proactive maintenance scheduling and offer the ability and capacity to develop new value-added services, track components for compliance or safety auditing, and introduce supply chain innovation.

WiFi in Utilities

Within utilities, we are enabling our customers to significantly improve their operational efficiency. By moving to new IP environments and utilizing Fujitsu Managed Network Operations System (FMNOS) analytics, new IoT devices, our customers can better understand how their operational technologies (such as SCADA and Telemetry data - which are key to operations), can be improved.