<!-Subtext (optional)->
Wide Area Network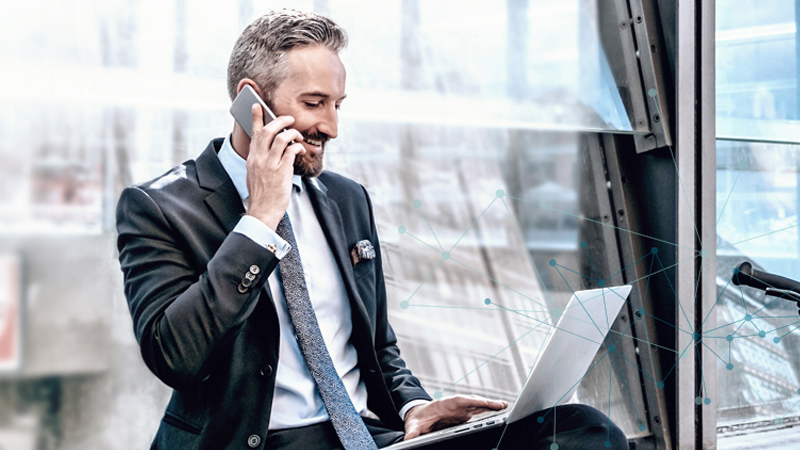 Managed Networks - WAN Services
Fujitsu Wide Area Network (WAN) Service Portfolio
When considering the provision of Wide Area Networks (WAN) it might be easy to apply the old adage 'if it ain't broke, don't fix it'. However, burying your head in the sand is never an effective long-term solution, and so now might be the right time to find out if your Wide Area Network can still support your strategic objectives.
The questions you need to ask yourself include:
Does your Wide Area Network respond and flex to your business needs?
Can you utilize your Wide Area Network to provide a differentiated or cost-leader offering to your consumers?.
Is your Wide Area Network your Achilles heel that will not deliver your vision?
Wide Area Network technologies and offerings are undergoing significant upheaval, and today they have become both a strategic asset and a threat to organizations. At Fujitsu, we offer WAN expertise, knowledge, and skills that can empower your organization to fully understand the impact of new technologies and services for LAN, WAN and WiFi networks.
Why speak to Fujitsu about your Wide Area Network?
We understand and deliver the 'C' (Communications) in ICT
Today our virtualized Wide Area Network are driving the vision for organizations rather than being a cost issue.
We understand and offer 'end-to-end' deliverables whether that's based around IoT, digitalization, Big Data analytics or Artificial Intelligence.
Our WAN technologies allow customers to spin up services, when and where they're needed - proactively responding to internal and external needs.
We are pioneering the seamless connection of people, things and information - as illustrated in our hyperconnected and human-centric offerings.
Fujitsu EMEIA Managed WAN Services offer:
Technology and services strategy planning.
Innovation planning (as part of our co-creation approach).
Architecture planning and design.
Service provider - wide area network procurement and management.
Service provider - SLA management.
Operational performance improvement.
Automation, orchestration and service chain capabilities.
Fujitsu is a service provider independent organization, we offer:
Extensive global and EMEIA geographical coverage.
Global 'customer viewable' management tools that can enable you to understand how your network responds to both demand and your strategy.
A 24/7/365 managed service incorporating proactive monitoring with problem and performance management.
Access to the latest technologies, expertise, skills, and knowledge and of how to leverage them - removing the risk of the wrong decisions.
Access to world-leading niche service providers who deliver truly tailored network offerings.
A 'One-Stop-Shop' with one SLA - one deliverable that allows you to focus on your business.
Access to financial models that reflect your true cash flow needs.
Flexible technologies and services tailored to your business priorities.
Fujitsu Euronet - A true multi-cloud private network
Fujitsu Euronet is an end-to-end managed secure private data network that provides guaranteed connectivity to the cloud with the flexibility to handle any change in circumstances – no matter how unexpected.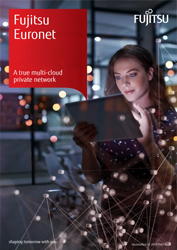 Complete the form and Download the paper to understand more