5G Networks
Hyper-connected Innovation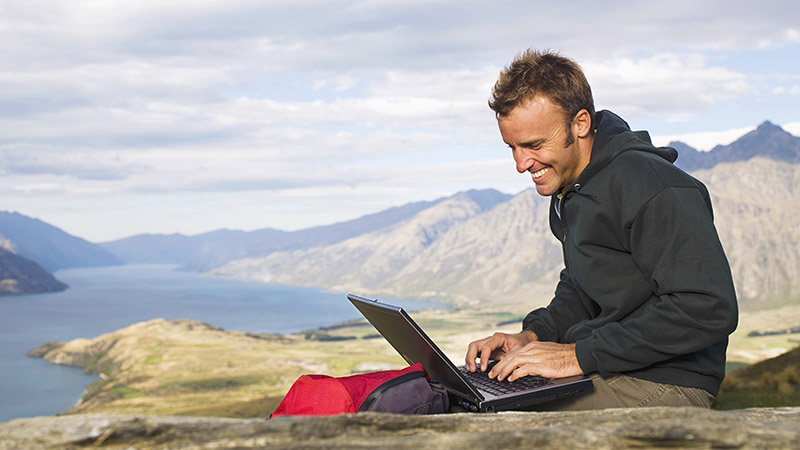 Open, Integrated 5G Network Solutions
5G networks are delivering anytime, anywhere hyper-connectivity that will revolutionize economies and societies. Reliable, high-capacity, top-quality mobile data service is a key driver for innovation across many industries, especially the automotive, transportation, manufacturing, energy, utilities and healthcare sectors. The ideal 5G network employs an open architecture that supports flexible deployment options and faster innovation, helping mobile network operators deliver on the promise of 5G.
Solutions for Public and Private 5G Networks
Fujitsu's open, integrated 5G network solutions meet connectivity needs for Public 5G and Private 5G networks. Our end-to-end portfolio includes O-RAN compliant radios; virtualized baseband (CU/DU); network automation software; systems integration; optical and packet transport; and maintenance and support programs.
We customize every solution to suit the network needs and business goals of each customer, and can scale to any size deployment. Our secure 5G supply chain solution provides the logistics and fulfillment expertise needed to ensure swift, smooth execution to a rigorous deployment plan that gets projects done efficiently, cost-effectively, and securely.
The Fujitsu 5G Network Solution
Software-Defined

Virtualized RAN that can scale and adapt to match any public or private 5G deployment
Service-aware, cross-domain control and orchestration
Simple operation and service creation with necessary SLA per use case
Cloud-native IoT

Open

Open hardware interfaces and software eliminate vendor lock-in
Can be customized for any operational environment
Rapidly enables new network digital transformation use cases
Self-supported and Fujitsu-supported options

Ecosystem

Multivendor selection offers best-of-breed hardware and software
End-to-end solution, coordinated from inception to completion through a single, certified project manager
Freedom to mix and match components according to use case
Support from Fujitsu network integration experts