How do traditional bosses become tech leaders?
Written by Sanjeev Kamboj on 20/06/2022
The Wall Street Journal published a piece titled, "Every Company Is Now A Tech Company". It highlighted the scope of transformation occurring within industry and suggested that established businesses need to consider hiring a 'technical co-founder'.

Digital transformation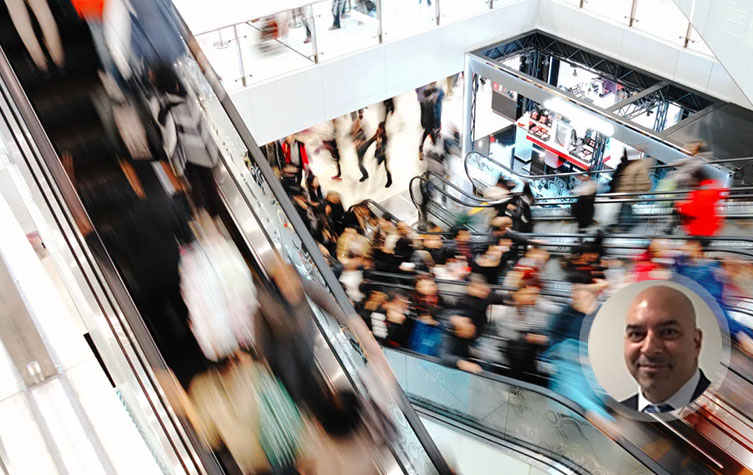 However, just four years on and even this advice feels conservative. The global pandemic poured fuel on the already raging pace of digital transformation, leading more businesses to adopt cloud, remote working and ever more innovative solutions to simply survive.

We're now in an accelerated technological landscape that's new territory for many traditional leaders – and they're struggling to adjust long term. Where a few years ago, an IT decision maker may have had up to six months to decide on an acquisition, now, they may have to make that same choice in a matter of days.

So, while digital transformation can revolutionise a business by optimising operations, uncovering new opportunities and unlocking exponential growth, ongoing market uncertainty and constrained capital means the stakes are at an all time high.

The consequence of every business becoming a tech company is that every boss must now become a tech leader. But the pace of change, growing complexity and dire skills shortage is leaving many of these fledgling tech leaders exhausted and overwhelmed.

So, the question is, how can leaders get a better footing in periods of runaway innovation – and grow into the leaders they need to become to facilitate the transformations their businesses need?
Growing confident in the uncomfortable
The pandemic put into clear focus what many business leaders had known for a while but had perhaps been slow to acknowledge: the way we run organisations in the digital age needs to be fundamentally different. The pandemic was an incredibly difficult time for all businesses – big and small – and many collapsed under the weight of the numerous challenges they faced.

But many didn't. Through necessity, ingenuity and sheer will, businesses responded reactively to the evolving situation by adopting new tools and processes – such as remote collaboration solutions – that enabled their organisations to make it through one of the most challenging times in modern history.

It's crucial that leaders not only acknowledge this feat but take pride in it, because that's how they begin to build the confidence that combats feeling overwhelmed. It can also go a long way towards ensuring they're in the right mindset to navigate the choppy waters of the market.

Similarly, leaders need to start accepting continuous change as an integral key to success, and the confidence to question everything will go a long way to achieving this. For example, it's daunting to stand up in a room of your colleagues and question whether they all truly understand the new million-pound software solution they're considering acquiring – but it's essential.

Once you're able to accept change as a permanent feature, you can start implementing the frameworks redefine what success means to your organisation. Part of that is having a clear mission and vision statement that allows you and your fellow leaders to figure out what metrics you need to measure success.

That way, success isn't just about what your balance sheet says about you today, but also a measure of whether you're growing into the business you need to be to be successful tomorrow.
Using humanity to fuel digital transformation
All the pace and complexity we're facing from a business standpoint, means we're also constantly bombarding our brains with information. This has only worsened since we started working from home as the lines between personal and professional life are now so blurred.

One of my old academic professors put it this way to me recently: "Sanjeev, we're not in the world of working from home; we're living at work."

That's why it can all feel so relentless sometimes and highlights why it's so crucial we all learn how to switch off – a personal challenge many leaders struggle with. In an increasingly digital world, it's important to remember we're still analogue instruments. And our humanity is our only defence against the physiological ravages of this digital existence.

For instance, while remote working has been a saviour for many organisations, we need to remember the similarly essential need for human contact too. An impromptu chat before a meeting has led to some of the most creative conversations I've ever had, so creating spaces for these types of interactions is critical to ensure they can still happen.

Finally, remember you're not alone. Conversely, the pandemic made people more accessible than ever before – so reach out to likeminded people and build a support network of fellow leaders who are facing similar challenges. And keep those conversations going as they will serve as a vital source of knowledge and confidence as you progress into the future.

Internally, this can be making sure you attempt to get buy-in from as many colleagues as possible when launching new initiatives. Shout about new projects and do all you can to make sure the businesses is an environment where employees can see what needs to be done to garner success – and are able to facilitate it.

I've always believed a true leader wants to leave a place better than they found it. But it takes courage to embrace the unfamiliar to build a positive legacy. And by confronting our present with the right mindset, tools and support network, success won't remain far out of your reach for long.

Read our Mastering Modernisation research for more insights into UK tech leaders' biggest fears and the ever-changing digital landscape.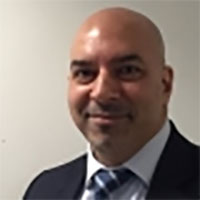 Written by
Sanjeev Kamboj
Sanjeev focuses on understanding a customer's business drivers and using technical excellence to identify, design and deliver web-scale architectures, strategies and specific multi cloud solutions that address these business drivers and add value to a customer's business. He has a deep technical knowledge and proven track record in leading sales teams and Cloud Enterprise Architects in delivering complex solutions, working with key Fujitsu partners such as AWS, Microsoft, Oracle, VMware, and Google.