Digitale Transformatie voor de Nederlandse overheid
De samenleving digitaliseert en de overheid digitaliseert mee. Publieke organisaties opereren in een snel veranderende omgeving en staan voor de uitdaging om snel te leren, snel te handelen en snel innovatieve diensten te leveren. Dit vraagt om een digitale transformatieslag waarin veel op het spel staat, zoals de relatie tussen overheid en burger, maar ook de productiviteit en tevredenheid van eigen medewerkers, transparantie van het bestuur en een veilige toegang tot informatie.
Overheidsorganisaties ontkomen er niet aan dat zij moeten laten zien waar zij staan als het gaat om digitalisering. De afhankelijkheid van IT neemt toe. Het bieden van een moderne werkplek bijvoorbeeld, het verantwoord 'naar de cloud' brengen van systemen en steeds zwaardere eisen aan de integriteit en veiligheid van data. Tegelijkertijd brengt de digitaliserende samenleving enorme kansen met zich mee om dienstverlening en processen te verbeteren. Kortom, om een moderne overheid te kunnen zijn.
Niemand kan dit alleen. Samenwerking tussen organisaties is essentieel geworden als het gaat om digitale innovatie. Bij Fujitsu hebben wij ruime ervaring met digitale oplossingen voor de publieke sector. Als betrouwbare en betrokken partner van de overheid – centraal, provinciaal en lokaal – werken wij constant aan het verbeteren en toekomstbestendig maken van IT. Dit gaat van advies tot beheer en reikt van het leveren van hard- en software tot digitale diensten en het uitbesteden van de volledige IT-omgeving.
Meer weten? Lees dan eens de kleine greep aan ervaringen die onze klanten in de publieke sector op deze pagina met u delen door, of laat u inspireren door nieuwe mogelijkheden die ontstaan als gevolg van technologische innovatie.

Fujitsu Technology and Service Vision
Workplace 2025
Innovatie roept
In een snel digitaliserende wereld ontstaan kansen waar uitdaging als het gaat om het opnieuw uitvinden van de werkplek. Dit is namelijk wel nodig om tegemoet te komen aan de snel veranderende eisen in deze omgeving en van werknemers. In 2025 vertegenwoordigen millennials meer dan de helft van de werknemers. Onderzoek toont aan dat publieke organisaties innovatie moeten omarmen om de werknemer én diens productiviteit niet te verliezen.

Lees meer op onze Nederlandse website over End User Experience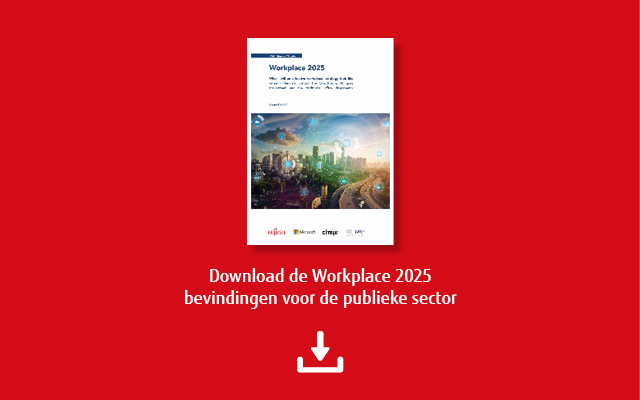 Fujitsu Leading for Managed Workplace Services, Europe
Gartner Magic Quadrant
We zijn trots om voor het derde jaar (2016-2018) te worden erkend is als een leider in het Gartner Magic Quadrant voor Managed Workplace Services (MWS) in Europa. Dit nieuwe rapport vervangt het Magic Quadrant voor End User Outsourcing (EUO), waarin Gartner Fujitsu drie jaar achter elkaar (2013-2015) als leider heeft aangeduid.

Lees het volledige Gartner rapport of klik hier voor waarderingen in End-to-End Hybrid IT Offerings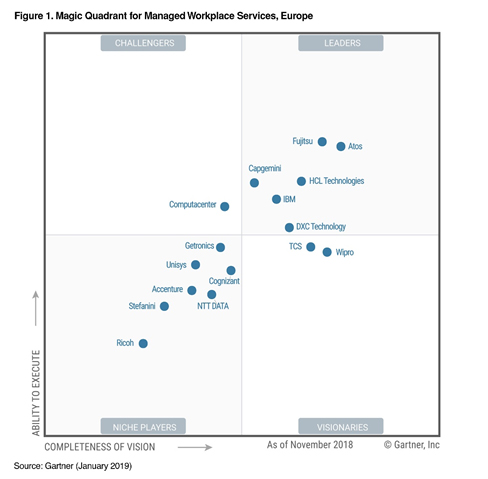 ×
Blogs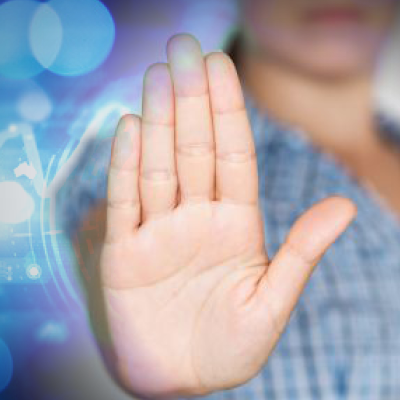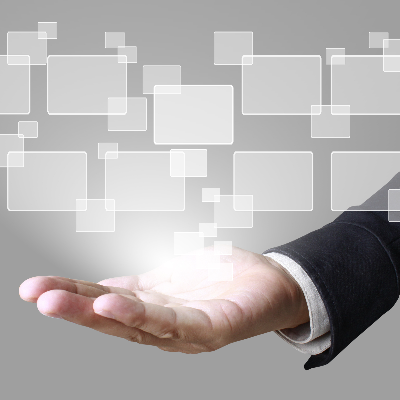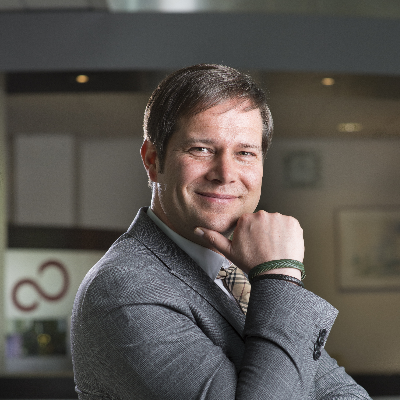 Bouwen aan een mensgerichte toekomst
Wij geloven dat digitale co-creatie samen met onze partners en klanten de snelste en meest effectieve weg is naar innovatie en vooruitgang.
Lees meer over Fujitsu Technology and Service Vision
Een succesvolle multi-cloud benadering
Een cloud transformatie heeft een enorme impact. Hoe realiseer je een veilige en toekomst-vaste cloud native oplossing met minimale risico's en voorspelbare kosten?
Lees meer over multi-cloud
Werknemer ervaart perfecte eerste dag
Bekijk deze video over hoe een eerste werkdag van A tot Z perfect geregeld kan zijn. Gemotiveerd en productief gaan uw medewerkers aan de slag.
Lees meer over Fujitsu Workplace Anywhere
Servicedesk van de Toekomst
Dankzij functies zoals stembiometrie, Artificial Intelligence, virtuele assistenten en Cognitive Learning kan Fujitsu's Social Command Center via één contactpunt en op een persoonlijke manier IT-gebruikers 24/7 te ondersteunen.
Lees meer over de Servicedesk van de Toekomst
Responsible Business initiatives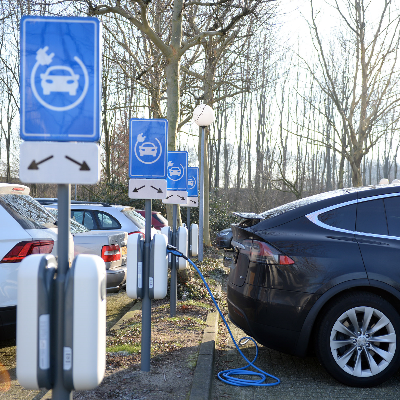 Lowering our CO2 footprint with electric charging stations and electric cars.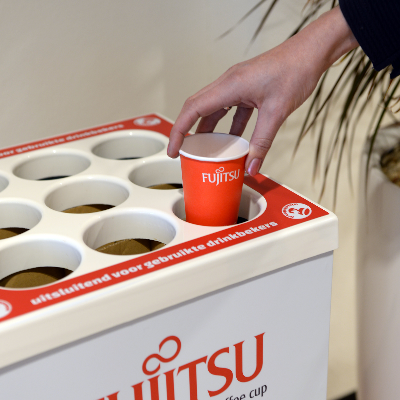 'Circular Cup' principle to make the use of coffee and water cups more sustainable.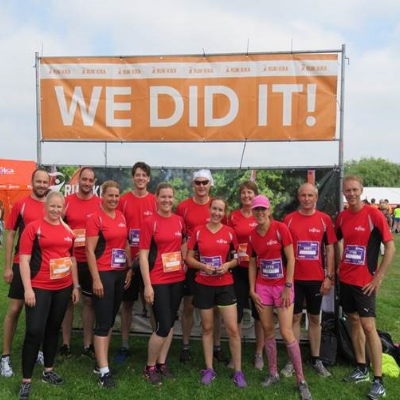 Supporting Children Cancer Free (KiKa) with an auction and participating in the Run for KiKa.
Meer weten over onze dienstverlening?