Digitale Transformatie voor de Nederlandse overheid
De samenleving digitaliseert en de overheid digitaliseert mee. Publieke organisaties opereren in een snel veranderende omgeving en staan voor de uitdaging om snel te leren, snel te handelen en snel innovatieve diensten te leveren. Dit vraagt om een digitale transformatieslag waarin veel op het spel staat, zoals de relatie tussen overheid en burger, maar ook de productiviteit en tevredenheid van eigen medewerkers, transparantie van het bestuur en een veilige toegang tot informatie.
Overheidsorganisaties ontkomen er niet aan dat zij moeten laten zien waar zij staan als het gaat om digitalisering. De afhankelijkheid van IT neemt toe. Het bieden van een moderne werkplek bijvoorbeeld, het verantwoord 'naar de cloud' brengen van systemen en steeds zwaardere eisen aan de integriteit en veiligheid van data. Tegelijkertijd brengt de digitaliserende samenleving enorme kansen met zich mee om dienstverlening en processen te verbeteren. Kortom, om een moderne overheid te kunnen zijn.
Niemand kan dit alleen. Samenwerking tussen organisaties is essentieel geworden als het gaat om digitale innovatie. Bij Fujitsu hebben wij ruime ervaring met digitale oplossingen voor de publieke sector. Als betrouwbare en betrokken partner van de overheid – centraal, provinciaal en lokaal – werken wij constant aan het verbeteren en toekomstbestendig maken van IT. Dit gaat van advies tot beheer en reikt van het leveren van hard- en software tot digitale diensten en het uitbesteden van de volledige IT-omgeving.
Meer weten? Lees dan eens de kleine greep aan ervaringen die onze klanten in de publieke sector op deze pagina met u delen door, of laat u inspireren door nieuwe mogelijkheden die ontstaan als gevolg van technologische innovatie.
Verleg uw digitale mogelijkheden
Onze samenleving is hervormd door de uitbraak van COVID-19. Veel organisaties waren al bezig met digitale transformatie, maar die is in een stroomversnelling geraakt. Werken op afstand is de nieuwe norm. Wellicht bent u ook zoekende hoe technologie u kan helpen om de huidige uitdagingen op te lossen?
Ontdek op onze Covid-19 pagina hoe wij u kunnen helpen bij uw transformatie.
Fujitsu Technology and Service Vision
Bouwen aan een mensgerichte toekomst
Wij geloven dat digitale co-creatie samen met onze partners en klanten de snelste en meest effectieve weg is naar innovatie en vooruitgang.
Corporate Social Responsibility
Groen zit in het DNA van ons bedrijf. Bekijk de video voor onze global activiteiten, evenals de initiatieven die we in Nederland hebben ontplooid.
Werknemer ervaart perfecte eerste dag
Bekijk deze video over hoe een eerste werkdag van A tot Z perfect geregeld kan zijn. Gemotiveerd en productief gaan uw medewerkers aan de slag.
Multi-cloud
Bij Multi-Cloud maken we optimaal gebruik van de sterkste proposities binnen de diverse platformen uitgaande van uw business doelstellingen.
Unieke methode Co-creatie
Creatieve samenwerking staat centraal in onze Co-creatie sessies. Wat maakt Fujitsu's HXD-methode voor Co-creatie nu zo bijzonder?
Playing for Success project
Stichting Excelsior4All, het maatschappelijke hart van de voetbalclub Excelsior Rotterdam, is dankbaar voor de steun van Fujitsu als maatschappelijk partner.
Werkplek transformatie
Onderzoeksresultaten
Uit recent onderzoek van de Economist Intelligence Unit blijkt een verband tussen succesvolle digitale transformatie en het heruitvinden van de werkplek. Ook zoeken werkgevers steeds meer naar digitale skills bij het werven van nieuw talent. Uit het onderzoek blijkt onder meer dat 76% van de workforce zich comfortabel voelt met nieuwe IT.

Blogs
Responsible Business initiatieven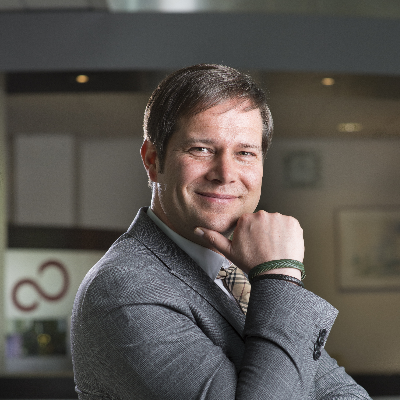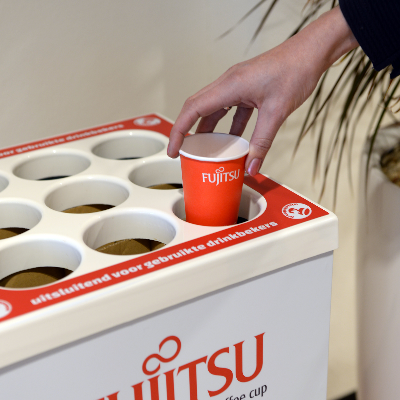 'Circular Cup' principle to make the use of coffee and water cups more sustainable.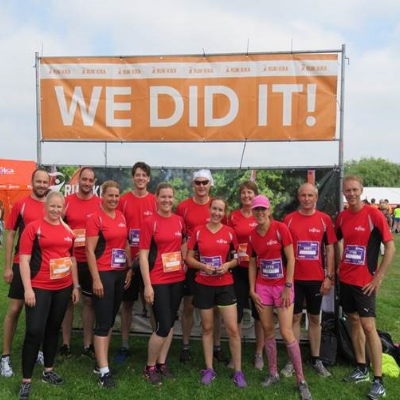 Supporting Children Cancer Free (KiKa) with an auction and participating in the Run for KiKa.
Meer weten over onze dienstverlening?