<!-Subtext (optional)->
Manufacturing Solution FJKSWAD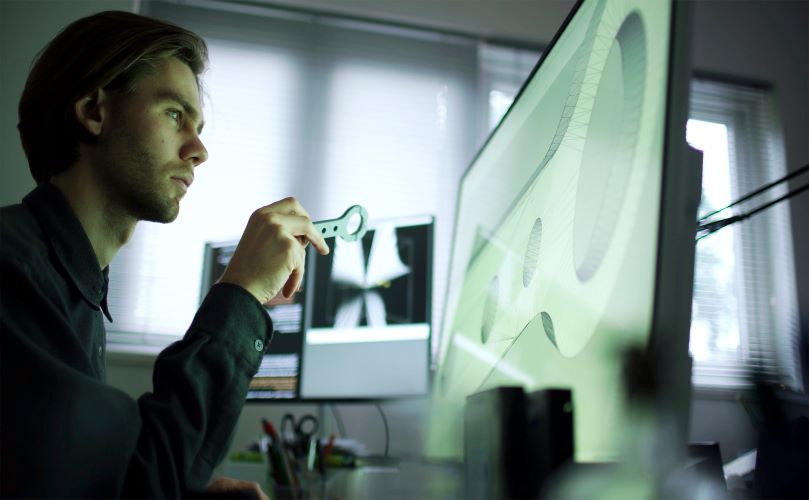 Manufacturing Solution COLMINA CAE Structural Analysis for Designers(FJKSWAD)
FJKSWAD software simulates structural problems that are critical to evaluate product performance. FJKSWAD enables every designer to carry out structural simulation on parts and assemblies with finite element analysis (FEA). Especially, FJKSWAD is tightly coupled with FJICAD/SX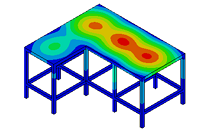 Stiffness (displacement, stress)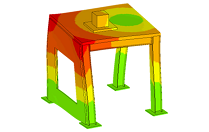 Resonance, Vibrations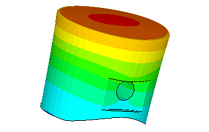 Thermal Conduction, Thermal Stress
FJKSWAD key benefits
Raise the quality of your products, and reduce costs for real prototypes and testing.
Customer Benefits
Easy way of QCD improvement in product design process
Useful Analysis wizard for beginners
Compatible with FJICAD/SX and FJICAD/MX
Strong prepost for suitable mesh for beam / shell / solid / mass
Best-in-class solver developed by Fujitsu
Assembly function(part composer, element composer)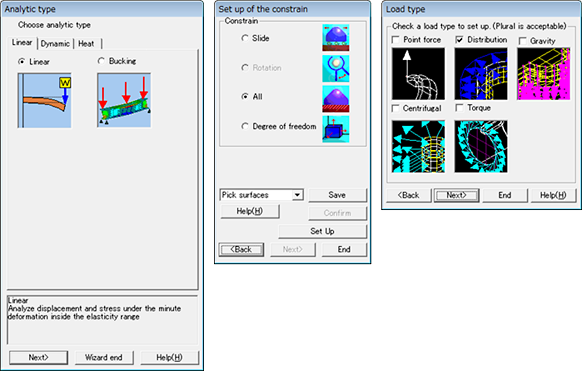 FJKSWAD case study
Read how Fujitsu customers are using FJKSWAD software.
|   | Line of business | Testimony |
| --- | --- | --- |
| Company A | Semiconductors, components, equipments, systems, robots, machineries | FJKSWAD makes it possible for product designers to check stiffness and heat deformation in design process. Therefore, provides big benefit of period shortening and cost cutting. |
| Company B | Automated transportation system | With FJICAD/SX cooperation, product designers can simulate shape changes and check analysis results easily. This capability can be used to optimize size and weight. |
| Company C | Machine tools and industrial robot | In order to optimize product specification by exploring design space, a product specification under strength comparison in design process, they provide low-priced, high-quality products to their consumers. |
| Company D | Industrial machinery | FJKSWAD helps product designers simulate and check the results by oneself, hence improves design quality and accelerates developments. |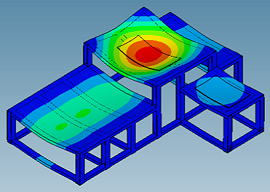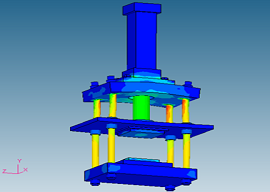 FJKSWAD modules
We will prepare abundant product lineups.
FJKSWAD
Module
FJKSWAD for FJICAD/SX Intro
FJKSWAD for FJICAD/SX Basic
FJKSWAD for FJICAD/SX Standard
FJKSWAD Intro (for FJICAD/MX)
FJKSWAD Basic (for FJICAD/MX)
FJKSWAD Standard (for FJICAD/MX)
FJKSWAD product requirement
The table below lists the operating systems supported by FJKSWAD and hardware requirements in order to use FJKSWAD properly.
FJKSWAD
Operating System
Microsoft Windows 8.1 Pro(64bit)
Microsoft Windows 10 Pro(64bit)
Memory
2GB or above *
Hard disk
10GB free disk space required for calculation *
Graphics card supporting OpenGL accelerator
* depending on the number of nodes and elements