<!-Subtext (optional)->
Maximize the impact and value of your cloud services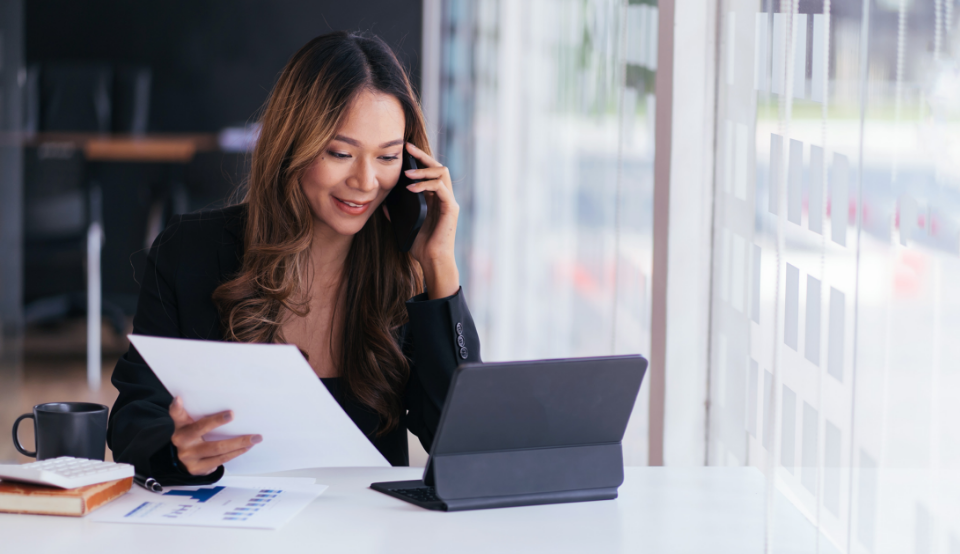 Fujitsu Cloud Managed Service
Fujitsu Cloud Managed Service powers your cloud strategy and vision. It reduces the complexity of managing your cloud services and helps provide great experiences to your customers. Our service provides end-to-end management of your cloud environment, leveraging cloud native capabilities, best practices, and high levels of automation to deliver an exceptional customer experience. The service encompasses the leading hyperscale platforms, giving the flexibility enterprises need to complement on-premises capabilities with an array of options in the cloud.
Our experts are committed to offering you an agile, proactive and reliable service, by combining automation, unmatched expertise, and leading-edge technologies to help you control costs, free people to do higher-value tasks, and ensure both compliance and security.
Read the solution brochure
Watch our short video and learn how you can be free to be creative, innovative, and make the most of modern cloud platforms and technologies.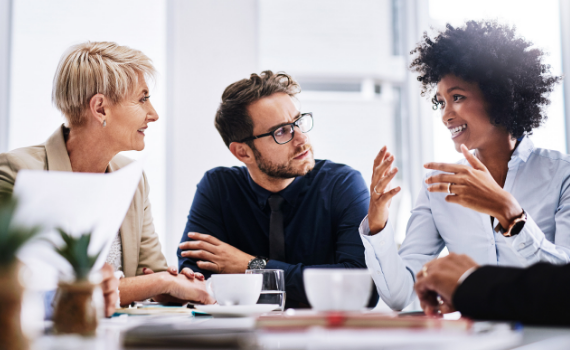 Leadership perspectives: Why a razor focus on cloud service management is key.
Prof Sally Eaves, CEO Tomorrow's Tech Today, is clear about the key to a successful transformation: Take the best cloud services from suppliers around the globe that underpin your DX strategy and manage them thoroughly. There is no one-size-fits-all approach to cloud. It all depends on your transformation goals. The best cloud is put together and then managed with razor-like focus on aligning each technology to specific outcomes. That's the best way to achieve the business value you want and need.
Read Sally's perspective and down-to-earth advice on how to do just that.
Read the article
How can Fujitsu Cloud Managed Service power your cloud management capabilities?

Agility
No more manual management. Fujitsu Cloud Managed Service takes care of the end-to-end management and optimization of your cloud infrastructure, ensuring all elements are working together, orchestrated, visible and managed. Further, the use of intelligent automated tools helps to proactively identify issues and resolve them before they become apparent. When your cloud's technological effectiveness is handled by Fujitsu's experts it will become 'self-healing' which is critical to supporting your business.

Resilience
Constant and detailed cloud management is the catalyst for resilience, incorporating updates, patches, and cyber security protection by design. With Fujitsu Cloud Managed Service, the combination of integrated technology and automated tools alongside deep expertise makes us stand out.

Compliance
Ensuring the right guidelines and guardrails are in place across systems and networks. Utilizing AI to automate protection, Fujitsu Cloud Managed Service enables a rock-solid compliance foundation. Embedded by design, covering critical aspects such as patching and upgrades.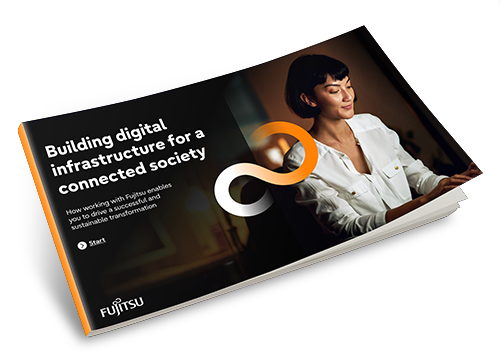 Infrastructure for all your ambitions
Hybrid Cloud is the beating heart of your enterprise. The foundation that empowers your employees to deliver innovative products and services as well as great customer experiences. It's also the key to protecting your data, assets, and ideas in a compliant way.
Find out about how Fujitsu Cloud Managed Service drives maximum value from your cloud investments. Value that will make a real difference in your market – now and into the future.
Read the brochure
Managing the key cloud challenges
Every cloud project shares the same key challenges. How can you balance resilience with agility while keeping your organization compliant and secure? And, while you're doing that, leverage the power of cloud to enable cost-efficiency at a time when every budget is being squeezed at the same time as driving innovation?