Roadmap
Fujitsu SPARC Servers Roadmap

Fujitsu's history of UNIX started with mainframe in 1985 – the UNIX OS called UTS/M ran on Fujitsu mainframe. Six years later, it launched its first UNIX server called DS/90 7000. Since that time Fujitsu has been creating innovative technologies for UNIX servers.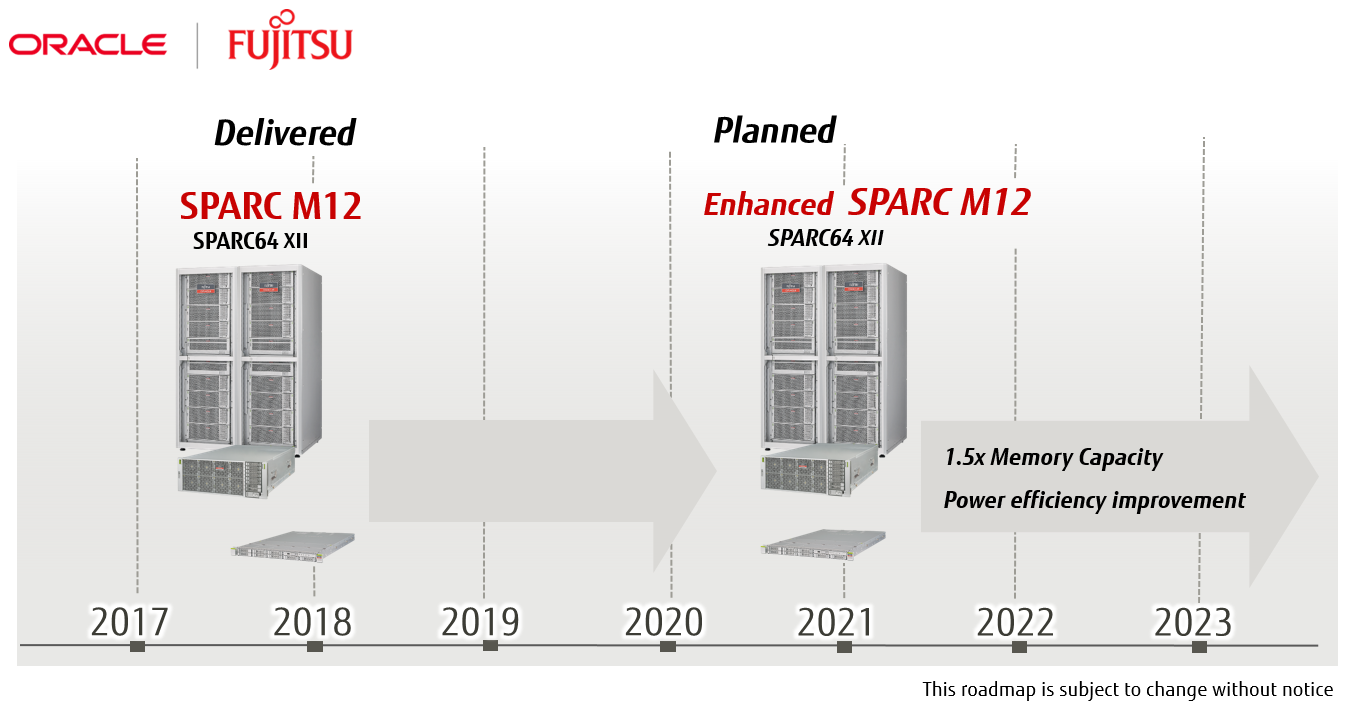 Standing on a more than 30-year partnership, Fujitsu and Oracle will continue to provide the best platform for mission critical businesses including Fujitsu SPARC M12 – both companies announced the worldwide availability of this product on April 2017. Fujitsu SPARC M12 servers combined with Oracle database can deliver high performance and mission-critical RAS for enterprise-class workloads with high level of flexibility and scalability.
Now more than ever, Fujitsu continue to work hand-in-hand with Oracle focusing on the future of SPARC technology.