Fujitsu outlines vision to offer digital infrastructure platform under new hybrid IT roadmap for connected, sustainable society
Fujitsu Limited
Tokyo, February 14, 2022
Fujitsu today revealed a roadmap that outlines its vision to offer resilient digital infrastructure to customers for accelerating the creation of new value and contributing to the solution of issues facing society, a key objective under its business brand, Fujitsu Uvance.
In the near future, everything in society will be connected by digital touchpoints, demanding new, robust digital infrastructure that also serves as a collaborative platform, linking services and data seamlessly between stakeholders in different industries and companies. As revealed in a watershed report on digital transformation by Japan's Ministry of Economy, Trade and Industry, companies face a "digital cliff" in the year 2025, when the pressures to embrace digitization in business will become all but impossible to ignore. To remain competitive and sustainable in the face of this paradigm shift, businesses must reevaluate their existing core systems ("legacy systems") and embrace the transformative potential of a fully digital, hybrid IT model.
To support customers and partners on this journey, Fujitsu has created a new roadmap that includes a timetable for shifting its mainframes and UNIX servers to the cloud, gradually enhancing its existing business systems to optimize the experience for its end-users. To promote the modernization of its customers' systems and ensure sufficient time and consideration for this transition, Fujitsu has indicated that it will discontinue sales of mainframes in fiscal 2030, concluding support services in fiscal 2035. Additionally, the roadmap plans for the discontinuation of sales of UNIX servers in fiscal 2029, and the end of related support services in fiscal 2034.
New digital platform to deliver enhanced services for sustainable and resilient business, society
Fujitsu launched its business brand, "Fujitsu Uvance," to create a more sustainable world where anyone can advance their dreams. Under its vision for "Hybrid IT," one of seven Key Focus Areas underpinning the brand, Fujitsu aims to provide access to computing resources like HPC under an "as a service" business model, offering users access to advanced capabilities whenever needed, as well as support like predictive failure detection for business continuity and resilient systems and IT environments that minimize the impact of failures. A crucial element of this model will include providing users technology that offer security and data authenticity assurance including operational technology environments such as the physical environments of factories. Through these efforts, Fujitsu will realize a world in which companies, people, cities, and all other things are connected seamlessly to one another by a robust digital platform.
Fujitsu ultimately seeks to provide true value to customers, people, and society as a whole by addressing urgent issues confronting society in alignment with its Purpose —"to make the world more sustainable by building trust in society through innovation."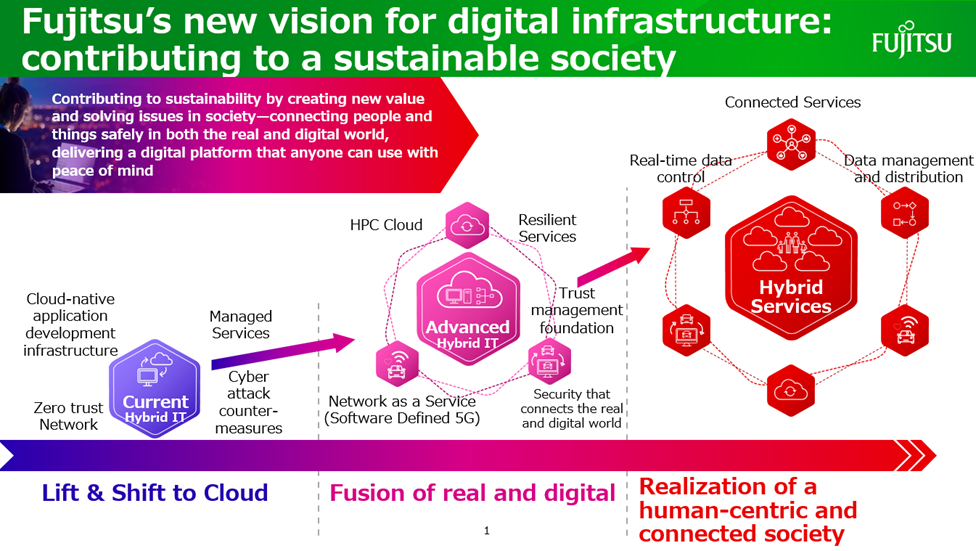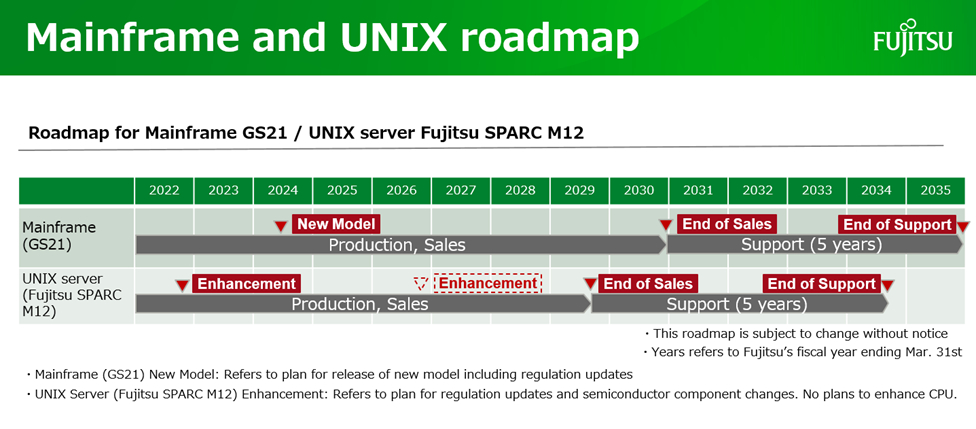 Related Links
About Fujitsu
Fujitsu is the leading Japanese information and communication technology (ICT) company offering a full range of technology products, solutions and services. Approximately 126,000 Fujitsu people support customers in more than 100 countries. We use our experience and the power of ICT to shape the future of society with our customers. Fujitsu Limited (TSE:6702) reported consolidated revenues of 3.6 trillion yen (US$34 billion) for the fiscal year ended March 31, 2021. For more information, please see www.fujitsu.com.
Press Contacts
Public and Investor Relations Division
Inquiries
Company: Fujitsu Limited
Date:
14 February, 2022
City:
Tokyo, Japan
Company:
Fujitsu Limited