Scikit-learn DevSprint Japan 2021 Spring
First time held in Japan! Call for Participation
Fujitsu Research has joined the Scikit-learn Consortium in 2019 to support Scikit-learn, the world's largest open source library in the AI field, and is contributing to the sustainable development of the open source community.
In collaboration with the Scikit-learn Consortium, a Scikit-learn DevSprint Japan will be held from May 26th (Wednesday) to May 28th (Friday), for which we are looking for participants (this time only in Japanese, though!).
Along with DevSprint Japan, we will also give a tutorial on Scikit-learn and the Topological Data Analysis technology adaptation to machine learning including TDA Time Series Shaper: TDA-TSS

being developed by Fujitsu Research.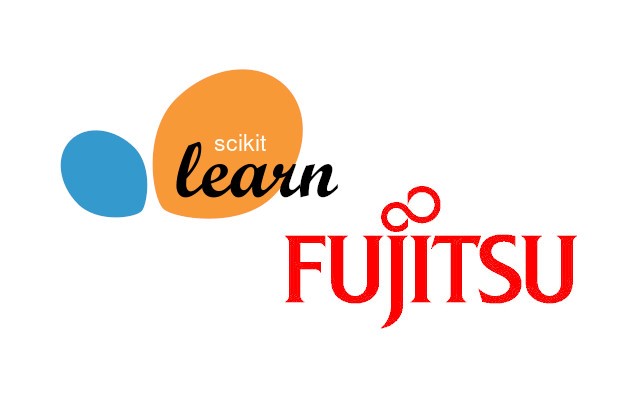 Details of the Scikit-learn DevSprint Japan
・Dates: May 26, 2021(Wed) to May 28, 2021 (Fri)
・Schedule:
     May 26 (Wed) 10:00-12:00 TDA and its adaptation to machine learning (inc. TDA-TSS Tutorial)
            14:00-18:00 Scikit-learn Tutorial and Development setup
     May 27 (Thu)  10:00-18:00 DevSprint (may be extended depending on development status)
     May 28 (Fri)  10:00-18:00 DevSprint (may be extended depending on development status)
・Participation method: online
・Language: Japanese (English only for communication with Scikit-learn core developers)
・Participation fee: Free (pre-registration required)
・Registration site: Please register from here


・Requirements: Preparation of PC with Python installed
・FujitsuSprintMay2021: https://github.com/scikit-learn-inria-fondation/FujitsuSprintMay2021

A Development Sprint is an event that focuses on adding new features to and fixing bugs in Scikit-learn. Previous DevSprints have been held mainly in Europe, but this time it will be held as DevSprint Japan in Japanese for Japanese developers, co-sponsored by the Scikit-learn Consortium. In this DevSprint, not only can everyone solve some of the issues of Scikit-learn, but also for those who have never used Scikit-learn, we will help you get started with contributing to an open source project. In addition, the core developers of Scikit-learn will participate in the DevSprint Japan, and while communicating with them, we will work on extending and improving Scikit-learn!

We look forward to your participation!
Fujitsu will continue to deepen cooperation with the Scikit-learn Consortium and strive to popularize AI technology.
Related Links
・Fujitsu Laboratories has opened up the joint research results with Inria and participated in the Scikit-learn consortium!![Fujitsu Global Site]

(Technology Topic from November 6, 2019)
・Fujitsu TDA Technology


・DevSprint (held in February 2021): https://github.com/scikit-learn-inria-fondation/RemoteInterpretabilityFebruary2021

Inquiries about this article
fj-scikit-learn@dl.jp.fujitsu.com
Please note that we would like to ask the people who reside in EEA (European Economic Area) to contact us at the following address.
Ask Fujitsu
Tel: +44-12-3579-7711
http://www.fujitsu.com/uk/contact/index.html

Fujitsu, London Office
Address :22 Baker Street
London United Kingdom
W1U 3BW