Fujitsu Laboratories has opened up the joint research results with Inria and participated in the Scikit-learn consortium!!
Fujitsu Laboratories and Inria(*1) , France, will publish the collaboration outcomes, which is a portion of the Topological Data Analytics (TDA) technology for time-series data, through Gudhi(*2) , Open Source Software (OSS).
Fujitsu Laboratories is also participating in the Scikit-learn(*3) consortium to support Scikit-learn, the world's largest OSS in the AI field, and contribute to the sustainable growth of the community.
In the future, Fujitsu Laboratories and Inria will expand and promote cooperation not only in AI but also in mathematical fields.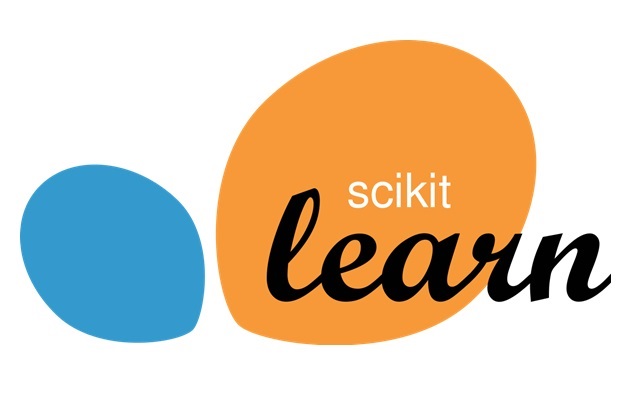 Background
Although AI/machine learning has made remarkable progress in recent years and is expanding into various business domains, the Open Source Software (following OSS) community is underpinning its growth. Machine learning algorithms and much of their know-how are widely shared as OSS and are being developed with many volunteers. Data scientists and AI researchers use OSS to solve problems and develop new algorithms. Without these OSS, AI/machine learning would not have flourished like today.
Fujitsu Laboratories, as a research institute in industry, always use a lot of OSS during the research activities and it's impossible to promote any research activities without OSS in these days. So, Fujitsu Laboratories understand that sustainable development of the OSS community is very crucial for our future research activities. OSS, on the other hand, are growing software, and many knowledgeable users often provide feedback on implementation and design issues. In other word, there is a lot of room for bug fixes and improvements. Fujitsu Laboratories recognizes the importance of contribution to the bug fixes and improvements not only for us but also whole AI community to make activities efficient
New Initiatives
Fujitsu Laboratories and Inria will contribute to the AI/machine learning community and contribute to the sustainable development for the community.

(1) Successive releases of joint research results as OSS
Fujitsu Laboratories and Inria has been conducting joint research on time-series data analysis using Topological Data Analytics (TDA) in the AI/machine learning field since December 2017. This TDA technology is the proprietary technology of Fujitsu Laboratories and Inria. It derives features from "Data Shape" which previously required the knowledge of skilled workers. As the result, we have achieved remarkable results in the classification and detection of anomaly detection for time-series, which have been extremely difficult in the past due to individual differences and noise. For example, it is possible to detect anomalies from time-series data of an acceleration sensor embedded in a bridge, and it is possible to establish the world's best performance for classification of fatal arrhythmia based on heart beat data. We also use a lot of OSS through this joint research, and we recognize that sustainable development of the OSS community is very crucial for our future research activities.

For the first step, Fujitsu Laboratories and Inria will make collaboration results open through Inria's TDA OSS, Gudhi. This will expand the applications of machine learning to time-series data, and will make people easier to classify time-series data and detect anomalies, which until now required a lot of knowledge of skilled workers. The interface is also based on the de-facto standard that AI/machine learning engineers are familiar with, and contributes to machine learning applications for a wide range of AI users.

(2) Participation in Scikit-learn consortium
Scikit-learn is a software library of standard AI/machine learning algorithms. It is one of the world's largest OSS in the AI field and a de-facto standard. The Scikit-learn Project was originally and mainly developed by Inria, with major scientific input from its top-level scientists. The Inria Foundation (*4) has created and hosts the Scikit-Learn Consortium (*5), a collaborative structure made up of companies willing to support actively and fund the Project, in order to develop its scientific and technical ambition together with the whole OSS community.

Fujitsu Laboratories has decided to join the Scikit-learn consortium as a Gold member to contribute to the sustainable development of the AI/machine learning community from November 2019. This will support the OSS community activities of Scikit-learn.

In addition to contributing to the development of Scikit-learn, Fujitsu Laboratories will send Hiro Kobashi, Research Manager, to participate as a member of the Advisory Committee of the Scikit-learn Consortium to share the knowledge gained from Fujitsu's business experiences and participate in the definition of future development priorities. We will also focus on training skilled AI researchers through this participation.
Outlook for the Future
In the future, we will expand the scope of cooperation not only in TDA, but also in mathematics and other fields to promote closer cooperation.

[Comment from Jean Frédéric Gerbeau, Deputy CEO for Science, Inria]
Inria is very proud of this collaboration with Fujitsu Laboratories. It perfectly illustrates two of our convictions. First, transformative ideas are often based on very high-level fundamental research. Second, open source software can be a very good vehicle for disseminating new methods, even beyond the academic community.

[Comments from Gaël Varoquaux, Advisory board, Scikit-learn consortium]
We are excited to partner with Fujitsu and its excellent laboratories in our mission to make Scikit-learn better for all applications of machine learning. We look forward to the insights that they will bring us via their participation to the technical committee of the consortium.

[Comment from Claude Puech, Scientific director, Fondation Inria]
One of the missions of Fondation Inria is to support the development of open software infrastructures, for the benefit of both the research community and companies. Scikit-Learn is a great example of the potentially huge impact of such platforms. We are particularly pleased that Fujitsu decided to join the group of companies parts of the open Scikit-Learn Consortium. We look forward for the increased opportunities for collaboration that are thus opening up for Inria and Fondation Inria.

[Comment from Hiro Kobashi, Research Manager, Fujitsu Laboratories]
It is a great honor to be an Advisory Committee member of the Scikit-learn community that is well known in the world. I would like to contribute not only to the sustainable management of the community, but also to the development of the community by reflecting the knowledge gained through Fujitsu's businesses.
*1 Inria is the French national research institute for digital science and technology. Address: Domaine de Voluceau, Rocquencourt-BP 105, 78153 Le Chesnay Cedex, Director: Bruno Sportisse, CEO https://www.inria.fr/en/

*2 Gudhi is a TDA OSS developed by Inria's Data Shape group (Head: Prof. Frederic Chazal) http://gudhi.gforge.inria.fr/

*3 Scikit-learn is an OSS, the de facto standard for AI and machine learning originally developed by Intia. https://scikit-learn.org

*4 The Inria Foundation is a non-profit organization created by Inria to support and foster new projects focused on high and sustainable impact of digital technologies for society.
*5 Scikit-learn consortium https://scikit-learn.fondation-inria.fr/en/home/

Contact Information
fj-scikit-learn@dl.jp.fujitsu.com
Please note that we would like to ask the people who reside in EEA (European Economic Area) to contact us at the following address.
Ask Fujitsu
Tel: +44-12-3579-7711
http://www.fujitsu.com/uk/contact/index.html

Fujitsu, London Office
Address :22 Baker Street
London United Kingdom
W1U 3BW