<!-Subtext (optional)->
Press Releases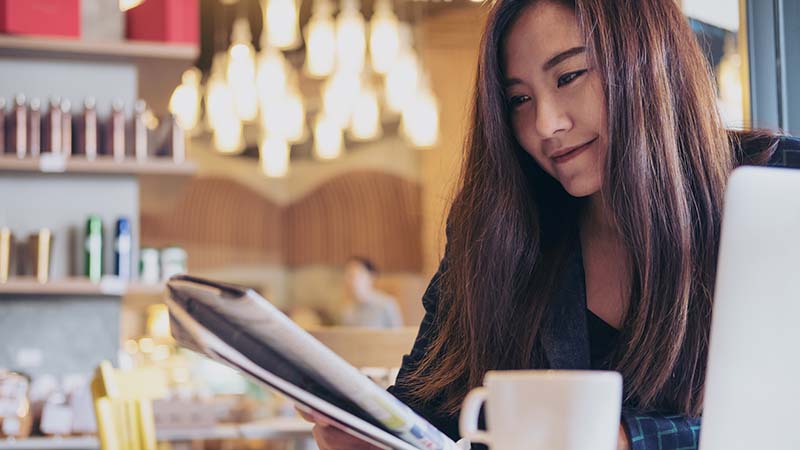 Press Releases
Munich, Europe, October 06, 2022
Mazda Motor Europe (MME) has selected Fujitsu for a multi-million-dollar deal to transform its business operations in Europe towards a Connected Company. The carmaker chose Fujitsu to deliver faster time-to-market and optimize costs while moving to a state-of-the-art public cloud infrastructure. In a five-year contract, Fujitsu will drive forward the modernization and automation of Mazda Europe's business-critical operations at 28 locations in 23 European markets as it moves to a public cloud infrastructure.
Munich, Europe, September 15, 2022
Fujitsu today introduces the STYLISTIC Q7312 two-in-one detachable tablet, combining the benefits of tablet mobility and notebook productivity. Its flexibility, robustness and convenience make it ideal for commercial environments from the warehouse to the shop floor – and even for all-weather outdoors use.
Munich, Europe, July 21, 2022
Fujitsu has won Gold for its Customer Experience (CX) transformation at the European Customer Experience Awards 2022 by demonstrating rapid and dramatic CX improvements across the region. The event was judged by independent industry-recognized CX professionals in a remote, live event showdown.
Munich, Europe, May 19, 2022
Fujitsu has introduced a brand-new notebook portfolio for today's post-pandemic hybrid work lifestyles. The updated range is spearheaded by a new, lightweight LIFEBOOK E5 Series featuring an all-new, ultra-light magnesium casing.
Stockholm, Europe, April 26, 2022
Intrum, Europe's leading credit management services group, has signed a new five-year global IT infrastructure outsourcing contract with Fujitsu. The contract with Fujitsu was renewed following a competitive evaluation.
Munich, Europe, April 07, 2022
Fujitsu today brings full-spectrum certainty to digital transformation (DX) projects, with its second generation PRIMEFLEX converged and hyperconverged infrastructures for VMware, Microsoft, Nutanix and SAP environments.
Munich, Europe, March 31, 2022
While digital fluency is considered a foundational requirement by employers in all industries, this is not reflected in education policy, school equipment and teacher skillsets in most of Europe, according to a first of its kind study1 undertaken by Fujitsu
Munich, Europe, March 17, 2022
Organizations with a strategic approach to hybrid cloud adoption are four times more likely to have achieved accelerated digital transformation (DX), according to new research commissioned by Fujitsu.
Heredia – Costa Rica, Europe, March 16, 2022
Fujitsu has helped create three new school labs at the CTP-CIT School in Belén, Costa Rica. The goal is to encourage students aged 5-12 – particularly girls – to engage with Science, Technology, Engineering and Mathematics (STEM) subjects. An inauguration ceremony at the school marked the opening, where Andres Valenciano, Foreign Commerce Minister of Costa Rica, thanked Fujitsu and its partners Microsoft and AWS for their initiative.
Munich, Europe, February 22, 2022
Fujitsu unveils a new virtual co-creation metaverse facilitating early-stage creative dialogue among customers and partners. The Fujitsu CX Lab, which has already hosted over 700 sessions as part of user testing, offers unique virtual experiences within a cybernetic city, enabling 'metaconversations' about driving digital transformation forward.
London,United Kingdom, Europe, February 17, 2022
Fujitsu is today announcing that Fujitsu Market Place Self-Checkout (SCO) is live in a fast-fashion store in the UK. Designed as an integral part of Fujitsu Market Place, and targeted at fashion and speciality retailers, Market Place Self-Checkout serves to re-invent the in-store experience by offering easy, in-store checkout flexibility for shoppers.