Fujitsu Forum 2016 - Fujitsu Forum 2016 : Fujitsu Suisse

Driving Digital Transformation with Channel Partners
In close collaboration with our channel partners, Fujitsu empowers organizations to create value and drive business growth through the adoption of digital technologies, such as mobile, Cloud and IoT.
As one of our highly valued channel partners, you are cordially invited to join us at the Fujitsu Forum 2016 in Munich. While there you'll discover the trends, technologies and portfolio that will impact future market developments, and be key to our joint business success.
At this year's Forum we have developed a complete channel partner program that provides access to countless new ideas and innovations to drive business growth. Join us at our channel session to discover how we can help you support customer retention and capitalize on business opportunities.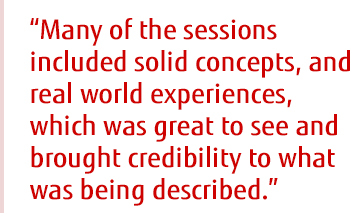 Channel Session (16th of November, 16:00-17:30, Room 5)
We recognize the exceptional role our channel partners play in helping customers to drive digitalization and digital transformation. Our aim is to help our partners achieve success through recognition as a trusted Fujitsu advisor. During our channel session you will discover;

how you can be part of Human Centric Innovation and drive digitalization.
the concepts and strategies you should consider in order to react to, and benefit from, constant developments in the IT landscape.
how changes in the IT landscape can translate into business opportunities.
how Fujitsu supports its channel partners to achieve their goals.
Join Dave Hazard, Head of Sales Operations and Channel EMEIA and his exclusive guests, to learn more about digital transformation and channel strategy.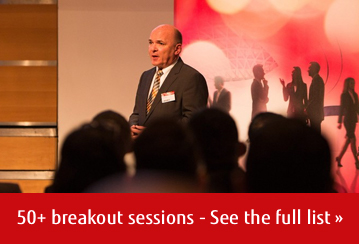 SELECT Awards Ceremony (16th of November, 16:00-17:30, Room 5)
Fujitsu is one of the most channel-centric global vendors of technology products, solutions and services. Through our SELECT Awards program, we incentivize channel partners of all sizes, specializations and locations, to share in our success. Our prestigious SELECT Awards ceremony will take place during the channel session, where we will be presenting awards to our top 5 EMEIA Channel Partners and our first Global SELECT Innovation Partner.
Channel Cocktail, 16th of November 17:30
After a fruitful first day at Fujitsu Forum, you're invited to join us at an exclusive partner event where you'll get chance to enjoy great Bavarian beer. Our Partner event will take place at the International Congress Center at 5:30 pm. Please contact your local Partner Account Manager for more information.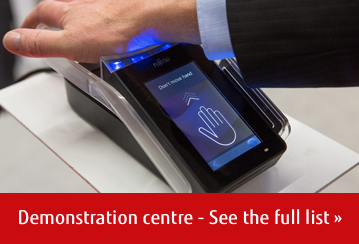 Top of Page