In this ever-changing and complicated period of VUCA, Kawasaki City, Kanagawa prefecture (below: Kawasaki City) and Fujitsu Limited have strengthened their collaboration to solve issues of various societies and regions through technology and realize a sustainable future city. Together, they made a start with a press release on June 23, 2021. We asked Kawasaki City's Satoshi Shigenobu and Fujitsu's Keisuke Ikeda and Sakiko Ito about what kind of future is being pursued and the ideas and Perspectives for that future.
Contents
Improve the value of city leveraging the strength of both parties
――How did it come about for Kawasaki City and Fujitsu to strengthen cooperation?
Ikeda of Fujitsu: To realize Fujitsu's purpose "to make the world more sustainable by building trust in society through innovation," we strengthened our collaboration with the city of Kawasaki, where Fujitsu was first established, and we expressed our idea of solving various social issues through the digital technologies to Kawasaki City. That's how it all started.
――How did Kawasaki City react to Fujitsu's ideas?
Shigenobu of Kawasaki City: For Kawasaki City to flourish as a sustainable city, there's a need for further increasing the value of communities and for citizens to keep choosing to stay in the city, but as every environment continues to hectically change, social issues and citizens' needs diversify and complicate. Responding to all of it through policy is incredibly difficult, so the importance of cooperating with a diverse constituency is increasingly rising. For that reason, we are extremely grateful to Fujitsu for taking the initiative to reach out with reassurance. With Fujitsu, who has the cutting-edge technologies and a purpose that we can sympathize with, we share the same vision and feel that we can take on new challenges.
Starting from the Fujitsu's foundation place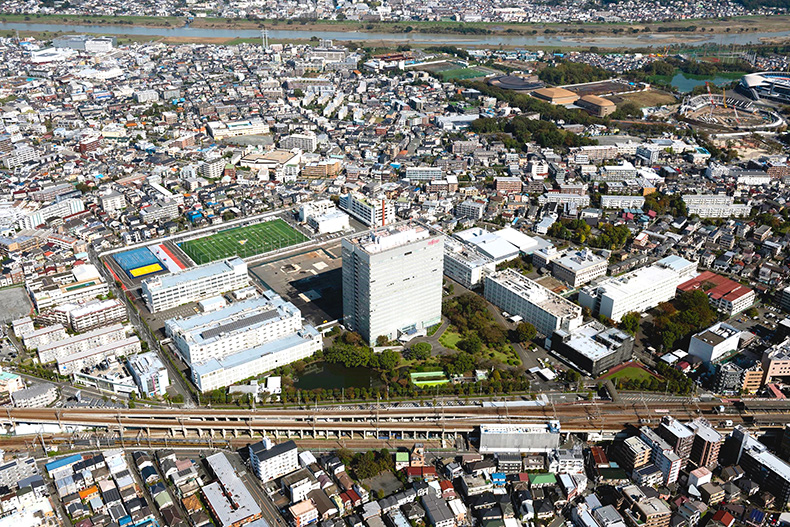 ――It seems that the home base where you've set the stage for this cooperative industry project is Fujitsu's Kawasaki Plant (Nakahara ward, Kawasaki City) and its surrounding areas.
Ito of Fujitsu: Yes, 2,000 of our employees live in the Kawasaki Plant's vicinity, so it's easy to hear out their voices as citizens. It also provides a practical environment to freely make use of the factory. To make optimal use of the location's benefits, we want to create a model that gathers citizens' "voice" and return them for urban development.
What are 4 focus themes based of citizens view?
――There are four themes that are most important to you: "Health," "Safety and security", "Environment," and "Work and living." Could you tell us more about the background behind these themes?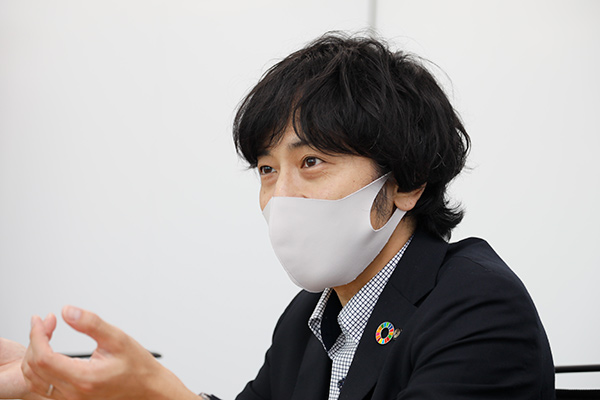 Shigenobu of Kawasaki City: Based on recent social issues and other factors, Fujitsu and the city of Kawasaki conducted repeated discussions, and as a result, four themes were selected as focus themes that are familiar to citizens and that lead to increase the value of the city.
First of all, "Health" seems to be a main theme that many are greatly concerned with. In fact, even on the citizen survey conducted every year by the city of Kawasaki, there was an overwhelming number of people who answered they were concerned about health. I am also one of them, and with the spread of COVID-19 infections, it seems health consciousness is on the rise.
"Safety and security" is a broad theme, but in recent years, the frequent occurrence and intensification of flooding is striking and mega earthquakes such as Nankai megathrust earthquakes and Tokyo near-field earthquakes are being predicted, leading us to believe that awareness, especially regarding natural disasters, is increasing. Even in normal daily life, events such as sudden traffic accidents could happen to anyone at any time, so we believe it was imperative to turn our attention to the topic of safety and security.
Regarding "Environment," there is an impression that at first glance, it's hard to approach it. But global warming, related to climate change, has been identified as a factor for the intensification of storm and flood damage, so now we cannot look away and consider it someone else's problem. Now we believe trash separation and recycling have become major themes. Additionally, in Kawasaki City, together with citizens and businesses, progress has been made in grappling with overcoming the problem of pollution.
And we believe that "Work and living" can surely be considered "civilian life." Since the spread of COVID-19, telework has rapidly expanded, and we think that the "Work Life Shift" propelled by Fujitsu hints at advancing efforts not just within the changing work styles, but lifestyles too.

Ikeda of Fujitsu: As for these four important themes, no matter how our company's technology is used, we believe we should listen to the voices of the community as we proceed to realize the kind city they want to live in and visit.
2 Projects have started already!
――We heard that you already have some projects underway. What is going on with those?
Ito of Fujitsu: We are working on two major projects. The first is a workshop in conjunction with the Kawasaki City School for the Deaf called "Future School Commute" which focuses on citizen-centric, inclusive city planning. It became a time for thinking of solution strategies from the perspective of users with deaf children to grapple with this question: For children living in a soundless world, can they commute to school safely, securely, and happily every day no matter how society changes? We are examining the possibility of applying terminal technology such as our supercomputer to normal scenes of life going forward.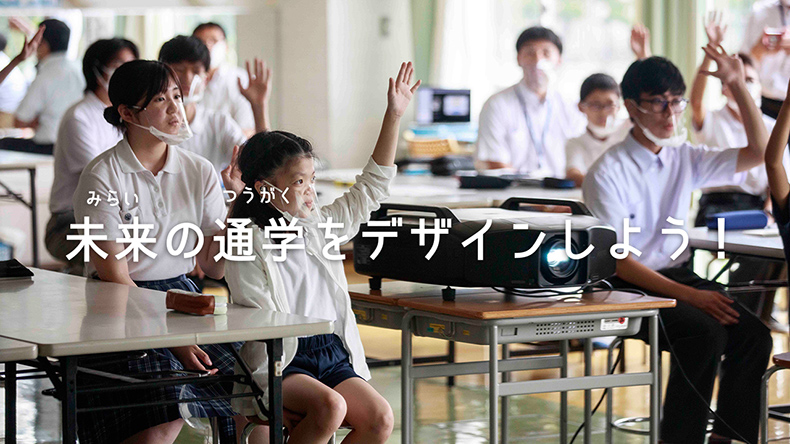 The other project is a living lab initiative that actively involves citizens to create an exciting, sustainable future. In July, our employees who live around the Kawasaki Plant and participants from the Kawasaki municipal office and Nakahara ward office conducted an online workshop to freely discuss thoughts from the citizens' perspective about what kind of future city they want. It was a stage for receiving opinions and ideas from the residents' point of view.
Shigenobu of Kawasaki City: Yes, during the online living lab, We seriously discussed to how we can make the city better, and it proved to be an indispensable experience to gain forward-facing opinions and ideas.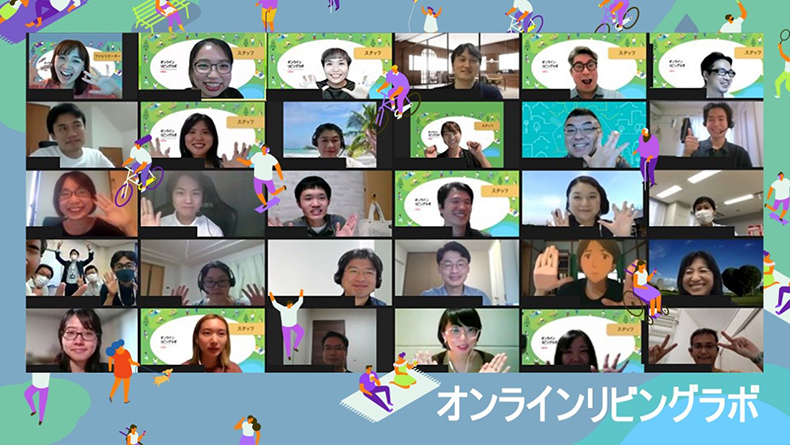 Ikeda of Fujitsu: Hereafter, we want to maintain this continuity and connect with the ideas and the deeply considered suppositions and policymaking born from this initiative.
Shigenobu of Kawasaki City: It is difficult in the present circumstances, but as we take societal conditions such as the movement of coronavirus into consideration, we want to advance towards initiatives while listening to even more voices from the public.
The "Happiest City" Kawasaki - Kawasaki City and Fujitsu's Teamwork makes it real
――Lastly, could you tell us your thoughts on what prospects lie ahead?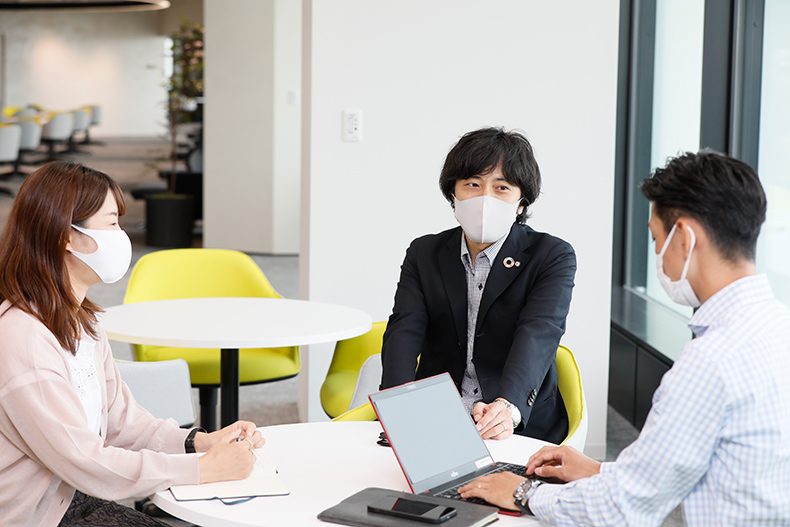 Ito of Fujitsu: While keeping the four most important themes as our focal point and basing our thoughts upon public opinion, we want to build Kawasaki City with the participation of the citizens, municipality, and businesses while applying the latest of our technology.
Shigenobu of Kawasaki City: For that, we need to implement a variety of the highest technology in the fields most pertinent to public life. It will further connect to the elevated value of the city, and we hope it will lead to a future where Kawasaki City is brimming with happy residents and happy visitors.
Ikeda of Fujitsu: That's right. For instance, we want citizens to live their lives in a healthy and safe society without any special consciousness of it, and Fujitsu will be supporting from behind using the most cutting-edge technology. We will become one with the city of Kawasaki to make that future a reality.
Kawasaki City's brand messaging "Colors, Future!" is headed into the next 100 years. In discussing the strengthening cooperation between Fujitsu and Kawasaki City this time, once again the push forward with respect for diversity and desire for happiness for all was felt.
The realization of a sustainable future city is just around the corner.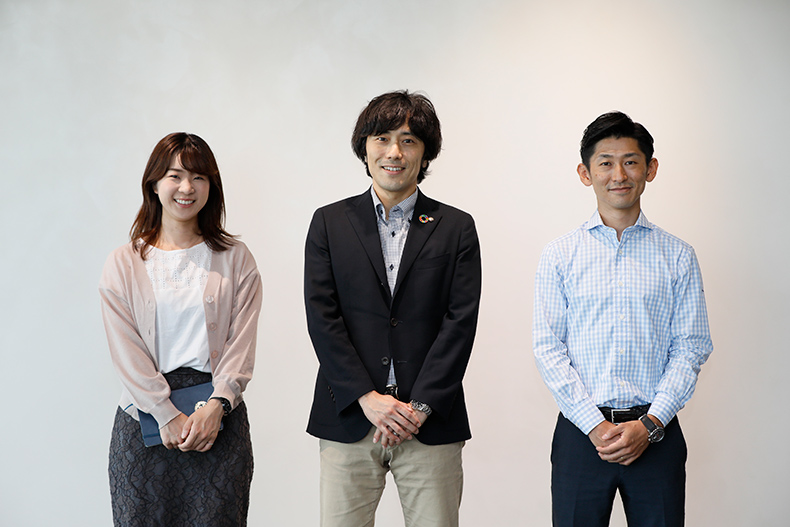 Related Articles