<!-Subtext (optional)->
About us
Fujitsu Switzerland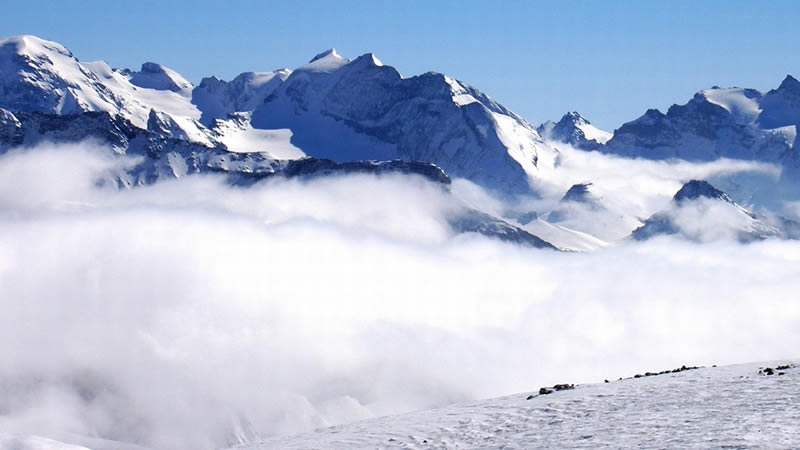 Fujitsu in Switzerland
Think Global, act local!
As a wholly owned subsidiary of Fujitsu, we offer corporate customers access to a global Dynamic Infrastructures portfolio around IA servers in combination with innovative services. In combination with the service portfolio, integrated product and IT solutions can also be tailored directly to the customer, thus rounding off the offering. The business responsibility lies in the transnational regions and countries. Customers thus receive offers that are tailored to their regional needs.
Fujitsu headquarters in Regensdorf
Fujitsu Technology Solutions AG
Althardstrasse 80
8105 Regensdorf
Switzerland

Telefon +41 582 588 000

Further information can be found in the legal disclaimer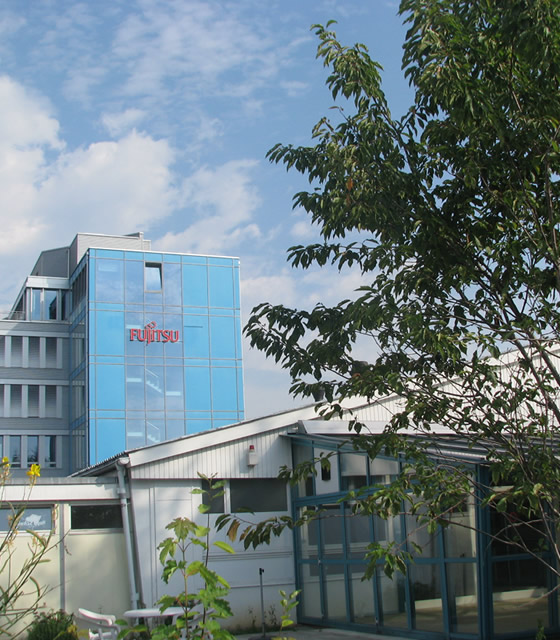 Fujitsu Switzerland Locations
Here you can find all Fujitsu locations and service centers in Switzerland.
Regensdorf is the headquarters of Fujitsu Technology Solutions AG.
The regional sales organizations are located in Basel and Crissier.

Location Basel
Fujitsu Technology Solutions AG
Steinenvorstadt 36
4051 Basel

Telefon +41 582 588 000  



Location Crissier
Fujitsu Technology Solutions SA
Route de Prilly 23
1023 Crissier

Telefon: +41 58 258 8000  


Fujitsu Support Information
You have a problem with your Fujitsu device. On our support pages you will find all important information (phone numbers, addresses and contact persons) to help you solve the problem quickly.
For problem inquiries and repairs please use this number: 0848 808 505
Directly to the Fujitsu Switzerland support page
Fujitsu will carry out standard warranty repairs at its Bachenbülach repair centre with its own Fujitsu technicians.
This includes the following warranties: Collect & Return | Bring-In | Send-In
Repair Center / Spare Parts
Fujitsu Technology Solutions AG
Repair Center
c/o Polysys AG
Weieracherstrasse 12
8184 Bachenbülach
Opening hours/ How to find us
Opening hours: Monday - Friday 08:00 - 17:00 hours
Phone: +41 (0)582 588 000 (Zentrale)
eMail: servicecenter.ch@ts.fujitsu.com

Fujitsu Help Desk
For our entire product range we offer a comprehensive and qualified range of services with local service partners.
Support in 4 languages (deutsch, englisch, französisch, italianisch)
Monday to Friday 08:00 - 18:00
Tél.: 0848 808 505


CUSTOMER INTERACTION CENTER (CIC).
Our Customer Interaction Center will be pleased to tell you all about Fujitsu's services, solutions and products. Just give us a call or send us an e-mail.
We are there for you from Mo - Fr 08:00 -18:00
* Free of charge from all networks in Germany, Austria and Switzerland
Contact presse
Contact presse Fujitsu Switzerland:
Krenz Marketing Services GmbH
Opfikonerstrasse 63
8304 Wallisellen

Phone+41 44 830 10 16
Mobile: +41 79 770 76 69
E-Mail: carsten.krenz(at)krenzmarketingservices.ch
Press office Central Europe and Germany:
Head of Communications Fujitsu
Central Europe & Fujitsu TDS GmbH
Michael Erhard

Phone: +49 (0) 89 62060-1316
E-Mail: michael.erhard@tds.fujitsu.com
Further information can be found in the legal disclaimer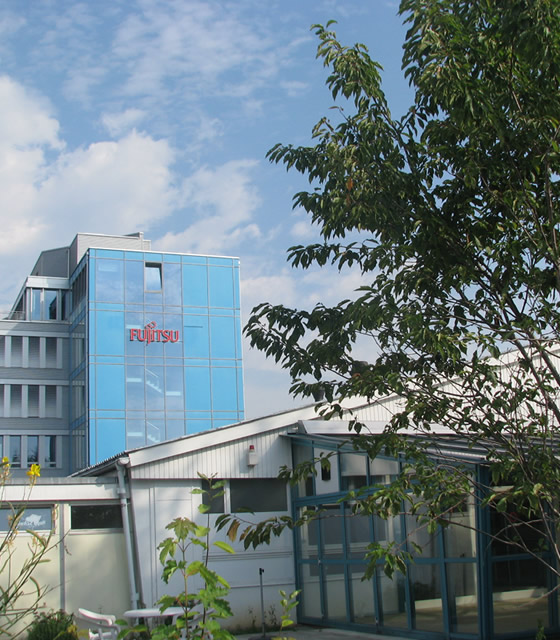 Activities ( responsibility, environmental protection)
Corporate Social Responsibility (CSR), i.e. corporate, ecological and social responsibility, is firmly anchored in our corporate philosophy The "Fujitsu Way" means the following: We think and act as citizens of the world and in doing so, we are guided by the needs of society and the environment. Our global corporate standards govern our relationships with our employees, customers, suppliers, but also with governments and authorities, other companies and, last but not least, the communities in which we operate. Translated with www.DeepL.com/Translator (free version).



Corporate social responsibility
Corporate Social Responsibility (CSR), i.e. corporate, ecological and social responsibility, is firmly anchored in our corporate philosophy.


read more



Protection of the environment
To contribute to environmental sustainability for future generations, Fujitsu has made environmental protection a top priority. With clear environmental objectives for all business units.


read more (global)



Speakup to Compliance
We believe in doing business the right way. That means complying with all local laws and regulations, but it also means behaving in a way that's fair and appropriate. We hold all of our employees to a high standard of behaviour.

read more
For a more detailed overview of Fujitsu's global and local activities, click here. (Fujitsu Global)
Fujitsu Partner Online Shops in Switzerland
Welcome to the overview page of Fujitsu online shops in Switzerland. Here you can buy top computer products online comfortably and securely. You will find a selection of authorized resellers. The offers and selection of products may vary from shop to shop.
green it solutions gmbh
Grubenstrasse 1
Postfach 32
3123 Belp-Bern
Tel. 031 529 20 20

Online Shop
PCETERA Informatik
Winterhaldenstrasse 12
3627 Heimberg
Tel. 033 453 25 25

Online Shop
gridders gmbh
Aareckstrasse 6
3800 Interlaken
Tel. 033 823 55 55

Online Shop
BWO Systems AG
Parkstrasse 1b
6214 Schenkon
Tel. 041 799 84 84

Online Shop
E-Quadrat GmbH
Untere Bahnhofstrasse 8
8640 Rapperswil SG
Tel. 055 220 78 78

Online Shop
ISICS SA
Gautier Moulin Rue des Grands Prés 70
1964 Conthey
Tel. 027 346 5422

Online Shop