Datageddon

Do you want to know what your customers think about the way you look after their data?
Working with OnePoll, the independent research consultancy, we asked 3,000 UK consumers if they really trusted organisations with their personal data, and if they were seeing smarter, personalised services in return?
DataHeaven or Datageddon? Register to receive a copy of the report :  
Read the press release - Only 9% of Consumers Have Faith in Brands to Keep Their Data Secure
For a detailed look at each sector, explore the targeted reports below.
Financial Services
Financial services was ranked as the world's least trusted sector in 2013 – but does this still apply when it comes to data security?
Download your copy of the Financial Services report.

Retail
Today's retailers work to make great use of the consumer data they collect – but do consumers believe personalised service is worth the information they entrust? Download your copy of the Retail report.

Social Networks
Since the earliest days of social networking, we've questioned the safety of sharing so much of our lives online. But do users today entrust their personal data more or less happily than ten years ago? Download your copy of the Social Networks report.

Telecommunications and Media
With national and international intelligence operations making the headlines, how safe do UK consumers think telecommunications and media organisations are keeping their personal data? Download your copy of the Telecommunications and Media report.

Utilities
With price rises and adverse publicity in the news, 2013 has been a difficult year for many utilities organisations. But do consumers still trust utilities to keep their personal data safe? Download your copy of the Utilities report.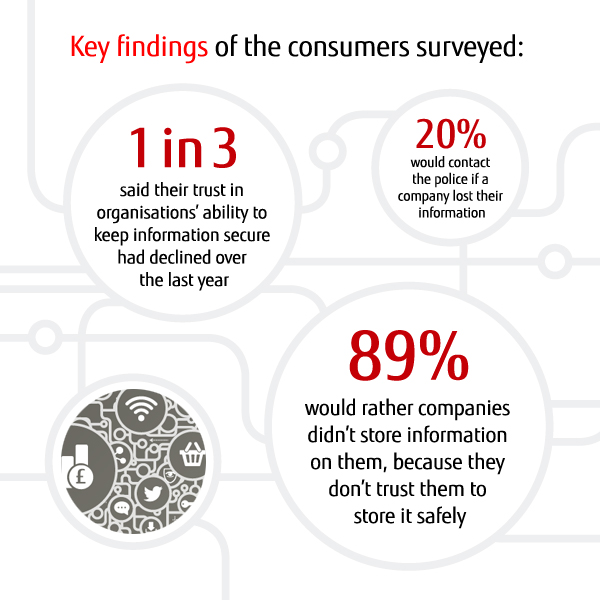 Top of Page