<!-Subtext (optional)->
Diversity & Inclusion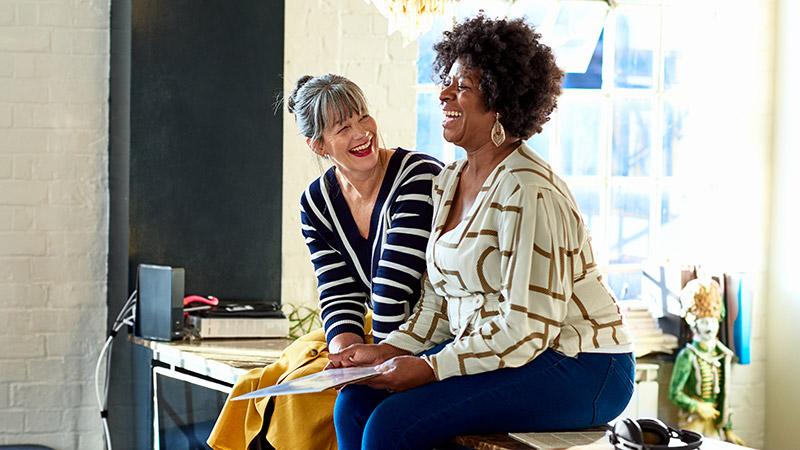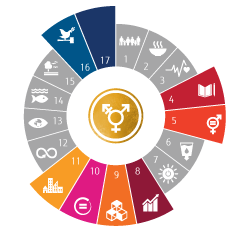 We believe in the power of human difference to create a better future in a digital and diverse world.
We are committed to developing a diverse and enabled workforce from the widest talent pools. We promote respect for people and equal opportunities for all.
In a globalized, hyper-connected and multi-cultural society, diversity and inclusion are key drivers of employee engagement and productivity, talent acquisition, innovation and growth. We want to create an environment where diversity and inclusion becomes self-evident in all levels across the organization, in all business activity, and in the way we collaborate with each other, customers and partners.
Be Completely You
"To continue to provide world-class service to our customers, and to stay at the forefront of technology innovation, we are wholly committed to creating an inclusive work environment in which every employee – irrespective of their age, sex, gender identity and expression, ethnic origin, race, religious belief, sexual orientation, disability, social background or marital status – can contribute and thrive."
~ Paul Patterson, SVP and Head of Northern and Western Europe, Fujitsu
Diversity, Inclusion and being a Responsible Business
'Diversity' is about all those things that make us who we are: the rich mix of visible and non-visible differences that exists within our workforce. This encompasses age, caring responsibilities, disability, education, ethnicity, gender, gender identity and expression, religion or belief, sexual orientation, social status, working style and many other personal characteristics.
'Inclusion' means creating a collaborative environment that is open to different ideas, perspectives and styles of thinking where all our people feel they can be completely themselves. We can only harness the benefits of diversity – what we call 'Empowering Human Difference' – in an inclusive culture where everyone can contribute fully to the Company's success.
Being a Responsible Business means creating the right conditions for inclusion to be real.
Diversity and Inclusion Strategy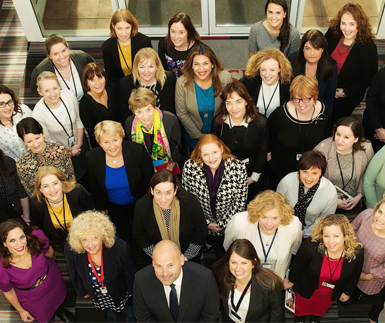 Vision: To be recognised as a responsible business that reflects the diversity of our customers and where all our people can be completely themselves and succeed.
Mission: We will be ambitious and innovative in integrating diversity and inclusion in every aspect of our business to enhance agility, innovation, productivity, decision-making and customer relationships.
Strategic Goals:
Attract, retain and develop a diverse talent population
Build a high-performance inclusive culture
Enable growth by winning the right way
D&I programmes:
Inclusive recruitment and progression
Employee awareness and training
Bias-free processes and practices
Diverse and inclusive role models
Data analytics and performance benchmarks
Engagement with customers and partners
Achievements and Accreditation

Fujitsu has been recognised and accredited by a number of independent bodies as a top performing employer across all areas of diversity and inclusion. We are proud to be a Stonewall Top 100 Employer as well as being included in The Times Top 50 Employers for Women and the Social Mobility Employer Index.
Our employees have also been recognised for their achievements and the work they do to champion diversity. We have role models named in the EMpower Ethnic Minority Executive List and as HERoes Champions of Women in Business.
Our Inclusive Community
Fujitsu has an active people-led Inclusive Community which influence and support our approach to widening inclusion and creating a culture of belonging.
Our Inclusive Community is at the heart of what we do and how we do things here. All of our people are encouraged and supported to be part of our community, either as a Co-Chair, Champion, member or an ally. The Inclusive Community is arranged so that they intersect (overlap) and collaborate with each other, whilst a passionate Executive Sponsor supports the development of the group and champions their work at the most senior levels. We do not underestimate the significance our Inclusive Community play in creating a better experience for our people, our customers and our partners.
Diversity Pay Gaps
We're committed to ensuring everyone can succeed at Fujitsu and to being a culture where everyone can be completely themselves at work. We call this #BeCompletelyYou. We know that diversity and an inclusive culture delivers better results for our customers, innovation, stronger business performance and a great place to work.

We welcome pay gap reporting as a useful tool to understand our progress in diversity and inclusion and to hold ourselves account for eradicating any gaps in representation.

Fujitsu was amongst the first 1% of companies to publish our gender pay gap and has voluntarily published our ethnicity pay gap since 2021. In this Diversity Pay Gaps report 2022, you can learn about our 2022 gender and ethnicity pay gaps, the progress we are making and our diversity action plans.



Gender Pay Gap

The gender pay gap measures the difference in average hourly rate of pay between all mean and women, irrespective of role or seniority.