Smart Factory - Partnering With You For Success: Fujitsu Thailand
Fujitsu will help you to create a Smart Factory environment by analysing and understanding your situation while focusing on your business requirements. As your strategic partner we will be creating a Digital Roadmap together with you, helping you achieve your business goals by integrating different business applications, platforms and network infrastructure so that you can improve plant productivity, maintenance and safety more effectively.
Your Digital Roadmap for Success
We will consult, assess and build a smarter factory environment with you by accelerating your digitalisation end-to-end, encompassing IoT platforms, analytics and device solutions.
Greater visualisation and analysis solutions will drive your business toward greater quality management and production efficiency.
Cutting-edge technology to increase productivity, ensure safety and reduce operational costs

Start your journey to a smart factory with digitized inspection, and handover the knowledge to the next generation.
Command, supervise and support worker efficiency. Enable engineers in the field to be supported by centrally based experts.

Digitalized Inspection Solutions
With TeraSpection and Head Mounted Displays (HMD), you can inspect your plant and update data realtime, and get efficient remote assistance from experts.
Contractor Management Solutions
Visualize and manage contractor performance, and respond effectively to safety incidents when they occur.
IT/OT Integration Solutions
Improve preventive maintenance with centralized monitoring, resulting in fewer breakdowns and spare parts
Improve Productivity & OEE
Digitalized Inspection Solutions
Solutions

Voice/ Video/ Web Conference
TeraSpection
Head Mounted Displays etc.

Use Cases

Collaborate in a digital plant
Efficiency to collect data with QR / AR
Expertise remote support from anywhere
Improve effective maintenance with guidance

Asset Performance and Safety
Contractor Management Solutions
Solutions

Contractor Profile Management
Real Time Location Tracking System
UbiquitousWare for Personal Safety, etc.

Use Cases

Identify and supervise contractors to enhance safety
Matching of work order and skill set in work area
Permission and notification in restrict zone
Enable safety's monitoring device for worker in hazardous environment

Effective Maintenance
IT/OT Integration Solutions
Solutions


Remote Operation Center with Intelligent Dashboard and Analysis
Integrated IoT Platform
Predictive Maintenance

Use Cases

Building big data analysis platform 
Monitors the status of the production lines in real time
Building IoT platforms to utilize data in the factory
Display important key performance indicators
How we are helping our customers
The challenges and successes of the digitally connected factory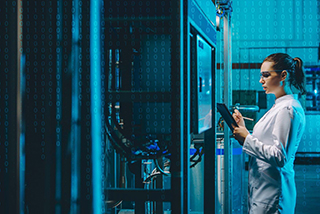 Manufacturing in a smarter, connected, digital world
Digital tools are improving productivity across the board. A Meet the Boss eBook, in association with Fujitsu.


Read the eBook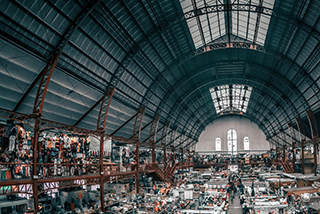 Your vision and Fujitsu. Together we can change the world
We co-create with our manufacturing customers, working together to enable their vision.



Read the customer stories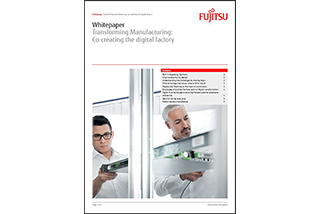 Transforming manufacturing: co-creating the digital factory
Our creation of an end-to-end connected digital factory to make our own products has been of immeasurable benefit, not just to us, but to our customers in the manufacturing sector.
Read the whitepaper