<!-Subtext (optional)->
A new era for HR
Human Capital Management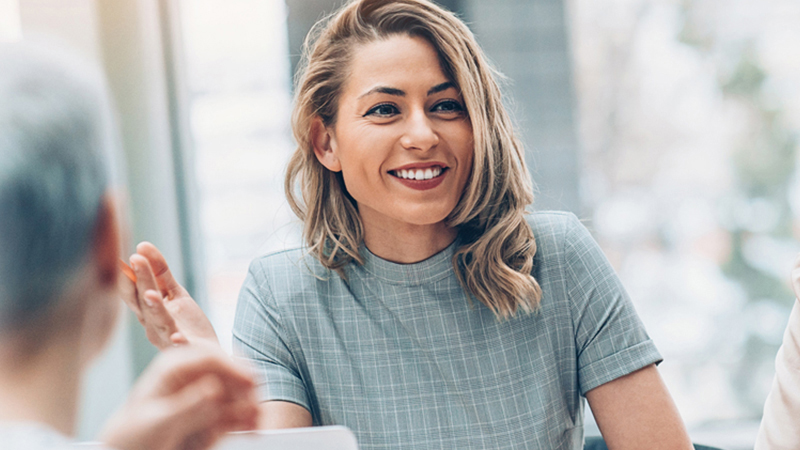 Human Capital Management Cloud Solutions
A new era for HR. Go beyond basic people management.
Within any organization, it's the people who are the greatest asset - but when it comes to recruiting, managing, and retaining them - you need easy access to the right information at the right time. You need information you can have confidence in, information you can trust, and information that you can use as a single source of truth across your entire organization.
Oracle HCM cloud - transforming HR for the digital future
Oracle HCM cloud solutions support rapid business change - bringing modern working practices to your business and making it easier than ever to get up-to-date accurate information. With Oracle HCM Cloud, your department can make better-informed decisions, with increased flexibility. In addition, you can also attract and retain more of the best new talent by clearly showing new and agile ways of working.
Why choose Fujitsu as your HR transformation partner?
At Fujitsu, we can help you to transform your HR service with confidence. We're working closely with Oracle to transform our own HR function across Europe, the Middle East, India, and Africa (EMEIA) and so we understand what it's like to implement change across many countries.
We've implemented Oracle's HCM platform to transform our own global business, and are sharing what we've learned with our customers.
We leverage our 30-year relationship with Oracle, our status as a Platinum Partner, Cloud Premier Partner, and member of the Oracle Cloud Managed Service Partner Program, to make your migration to Oracle HCM Cloud easy.
Our goal is to leverage the benefits of Oracle HCM Cloud to support our people in the most efficient, agile, and simple ways.
"With Oracle Human Capital Management Cloud, we underwent a digital transformation of our HR model. We established a common process for 26,000 employees in 37 countries, reduced cost and complexity, increased business agility, and boosted HR, management, and employee productivity."
— Claire Findell, EMEIA HRIS - HR Business Lead, Fujitsu
Contact Fujitsu
Contact us to find out more about our Oracle services