<!-Subtext (optional)->
Application Development Services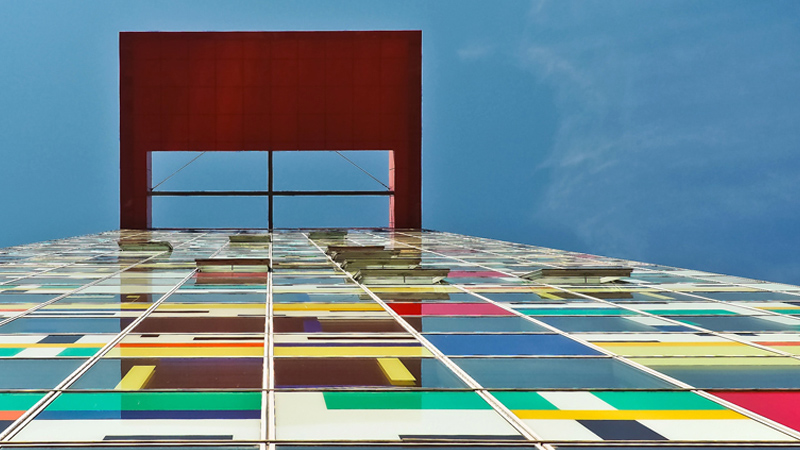 Why MXD Services from Fujitsu
Multi-Experience Development Services from Fujitsu provide customers with the platforms and technical expertise to develop smarter, better and faster. Using the leading low-code platform OutSystems, Multi-Experience Development Services enable rapid development, easy collaboration and fast prototyping and changes, meaning that true co-creation is easy.

We work with our customers as a partner, not just as suppliers, and underpin these values with outcomes-based contracting, to ensure that your goals are our goals. This aim of partnership means we work with you, rather than delivering to you, ensuring that we enable and empower your organization throughout our engagement.
Fujitsu support these development services with cross-functional skilled teams, with blended and onshore delivery models available, helping to ensure consistent business continuity.
All of Fujitsu's services are supported by a commitment to creating trust, via high quality services, but also via the stringent security and compliance standards to which we hold ourselves.
By choosing to develop using Multi-Experience Development Services from Fujitsu, you'll be working with a partner who can help you solve your business problem holistically, rather than piece by piece. You'll also gain the benefit of our own experience of developing and using low-code Multi-Experience applications as an organization.
What are the benefits of MXD Services?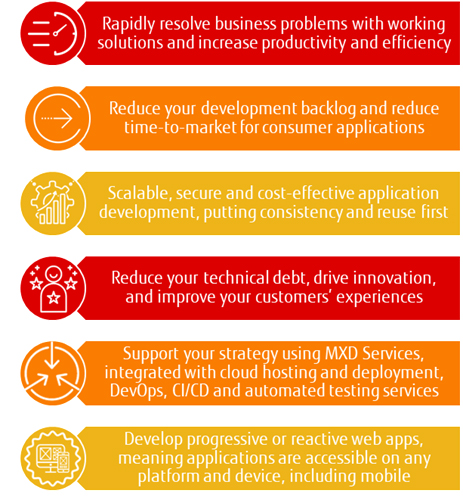 Want to get started?
We know it can be challenging to adopt a new technology and approach to developing applications –your business needs to see the value first. That's why we recommend starting with our Multi-Experience Development Accelerator, run in conjunction with Fujitsu's specialist innovation services.
Together, we'll establish your application's purpose, your vision, a product backlog, and identify the value of different features and functions of the application. We do this using our Human Centric Experience Design (HXD) framework, to ensure that you, your customers and your employees are at the centre of what we develop.
The Accelerator will create a functional proof of value application in just two sprints – 10 working days – and we'll help you create a business case to bring the benefits of Multi-Experience Development to the rest of your organisation.