<!-Subtext (optional)->
Co-create with us
Application transformation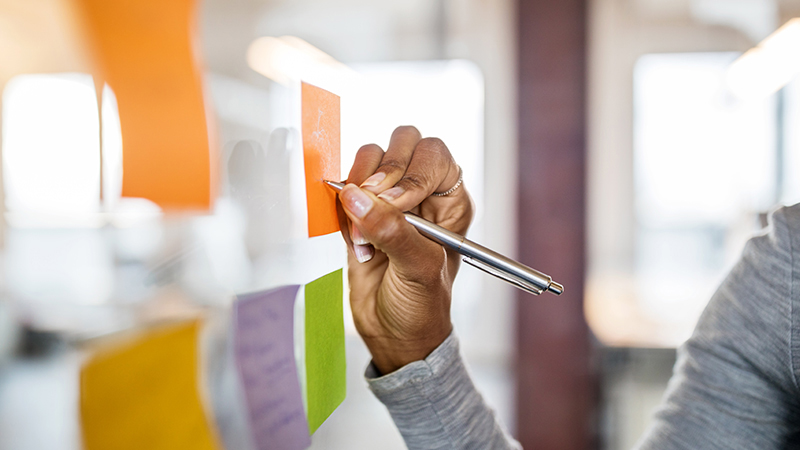 Application transformation - co-create with us
At Fujitsu, your business goals are our goals. We take a consultation-led approach to application transformation, and regardless of your business sector, we work with you to co-create the right solution to re-deploy your skilled people, improve your efficiency and reduce your costs. By taking a modular and flexible assessment approach, we help you to identify potential shortfalls, discover opportunities for instant gains and plan the right path for true enterprise-wide digital transformation.
Developing the right application transformation strategy
We understand the challenges organizations face when trying to understand and execute the right application transformation strategy, and have seen first-hand how organizations, overwhelmed by the complexity of their estates and ever-increasing options, can struggle to move forward.
We know that each organization is unique, and so we tailor our approach to application transformation according to where you are on your digital journey. We work in partnership with you to co-create the most effective transformation strategy for your business. We begin by helping you take a step back to evaluate your entire operation and consider exactly what it is that you want to achieve. We then rapidly assess your application estate to establish the right application transformation to achieve those goals.
We have a proven track record transforming applications. Utilizing a range of unique methods and approaches we empower leaders and subject area experts to be innovative and creative in the development of solutions that can transform your business and disrupt your industry.
To find out more about addressing your key business challenges and accelerating concepts to disrupt your industry, visit one of our Digital Transformation Centers.
Transform your Applications with new digital solutions and services

Innovative

Agile

Scalable
Harnessing the power of Fujitsu application hackathons and co-creation sessions
If your business is facing a specific problem or a particularly pressing issue, then taking part in a Fujitsu hackathon is a great way to kick-start the development of a new application to solve your issue.
We have experience delivering hackathons of varying lengths to our customers – from 24 and 48 hours up to 5 days, depending on the scope and complexity of the issue. In addition to us holding regular hackathons, we also run co-creation sessions to solve business problems and participate in sponsor organized events, such as the Welsh Health Hack 2020 and Network Rail's HackTrain events.
Co-creating the future - Fujitsu Innovation Services
Today within business, success comes through a combination of transforming existing operations and the implementation of innovative, agile and scalable new digital services and solutions.
At Fujitsu, we leverage people and processes to provide seamless technology solutions. By combining our knowledge of start-ups and early-stage companies with our innovative technologies, specialist services and products we convert ideas into solutions that deliver competitive advantage.
We offer an end-to-end innovation service uniquely designed to provide all of the capabilities and skills needed to launch innovative new products, services and businesses. With our structured service, we bring forward innovation at pace to enable you to keep up with your sector's fast-moving technology evolution.
Digital co-creation is driving outcomes and success
Achieving success today is more challenging than it's ever been. The pace of change continues to accelerate, it is becoming harder to deliver the innovation that your customers expect by acting alone.
What's more, as the world becomes more connected we are seeing the rise of the ecosystem that creates value from multiple sources. And it is ever more crucial to bring together business and technology perspectives to harness value from data.
This all points to a new approach. Digital Co-creation is a way for you to leverage digital technology and deliver innovative value jointly with your partners and customers. We are convinced it is now the fastest, most effective route to innovation and growth.