Symfoware Analytics Server Features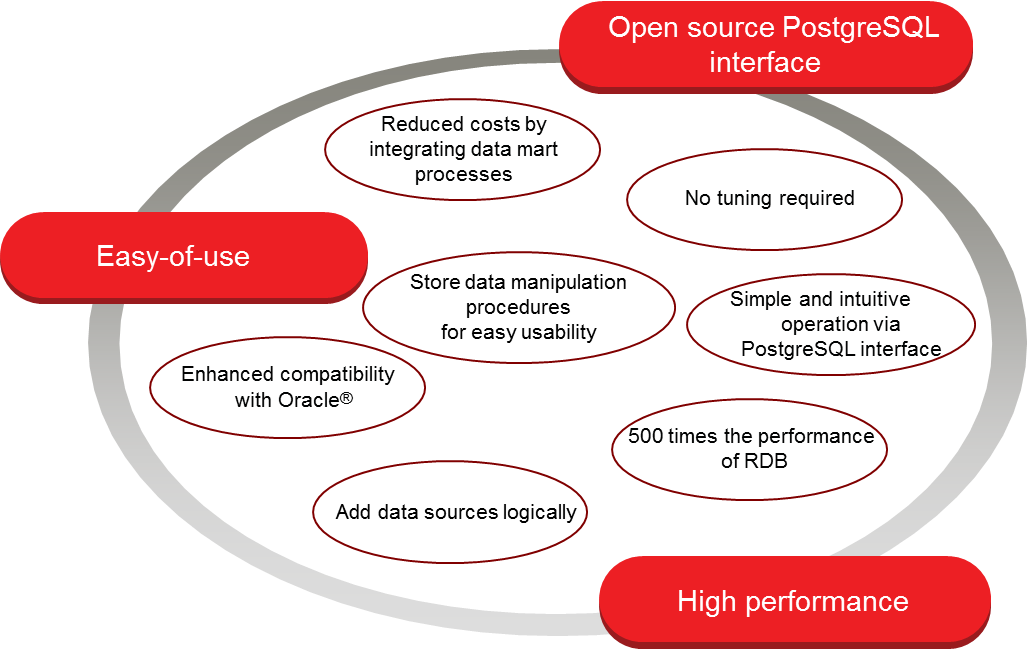 No tuning needed
Designed so that tuning is not required for 500 times* the performance of RDB.
(* Tests performed by Fujitsu Limited on a standard model)
Integrated data mart processes
Developing and operating the data marts can be very expensive. Symfoware Analytics Server design does away with data marts and because of this offers vastly improved performance.
Uses the familiar PostgreSQL interface

Offers a flexible interface for multi-faceted data analysis.
Cost-effective data migration from other databases
PostgreSQL offers improved compatibility with Oracle and includes Oracle compatible features to assist with data migration.
Capitalizing on user experience
Benefit from your data analysis expertise and experience
- You can add data sources logically; cluster analysis data
- You can create a user knowledge base
Contents Navigation
Symfoware Site Navigation