Is Business Ready to Make the Quantum Leap?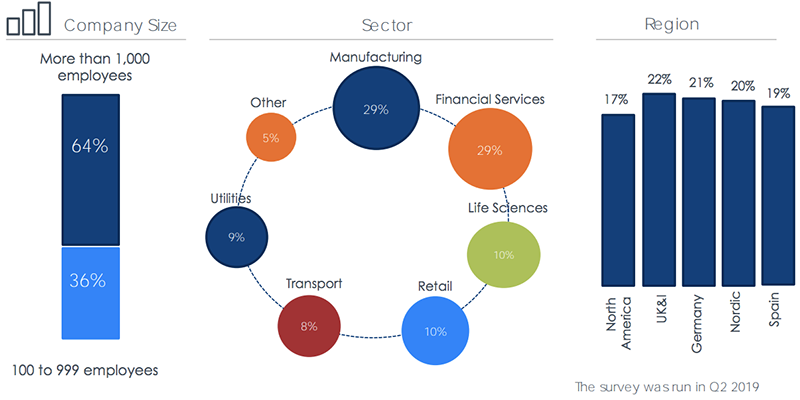 We are just a few years away from a world where a new form of computing will make the currently impossible, possible.
Imagine the potential when a life sciences company has the computing power at its fingertips to develop new drugs or treatments in the space of days rather than years, by solving complex multiple-variable research questions in a single keystroke.
Or consider how transportation companies could slash billions of Dollars of cost inefficiencies from their supply chains by being able to run algorithms that can identify the best possible routes for their fleets to take across multiple locations.
This is the promise of Quantum Computing, which by delivering previously unimaginable leaps forward in processing power, could open the door to new possibilities in transforming existing business operations and creating new growth opportunities, that are well out of the reach of classical computing.
Quantum Computing has become a huge area of interest for businesses, with multinationals in different industries such as Airbus, BASF, Boeing and RBS making major investments in Quantum research projects or partnerships in recent months. Microsoft CEO Satya Nadella has stated that Quantum Computing will be one of the technologies that will "shape the world" in the coming years.
But can businesses wait for Quantum to deliver on that promise?
Organizations need to move at speed in laying the foundations for a more agile business model to support their increasingly digital-centric strategies. As they transform to meet changing customer demands and an evolving competitive landscape, they are having to make significant changes to the way that they run critical processes, from the way they design new products and services, through to the flow of their supply chain, and their approach to risk management.
In order to better understand how business leaders are tackling the challenge of process optimization, teknowlogy Group partnered with Fujitsu to interview more than 300 senior executives at enterprisesin North America, the UK and Ireland, Germany, Spain and the Nordic region. This report explores how boardroom leaders are looking to transform the under-performing parts of their business, and their current attitudes towards the potential of Quantum Computing. How well do they understand this topic, and how do they plan to harness it within their own organization? Do they see Quantum Computing as a game changer for their company or, indeed their industry sector, and when do they expect it to have an impact? The report offers recommendations on steps that organizations can take today to ensure that they are able to harness both current and future solutions to help the critical moving parts of their business flourish in a digital age.
KEY FINDINGS
Process optimization is critical to competing in the digital era.
81% of business leaders believe that the optimization of their business processes can help them to tackle digital transformation and to remain competitive in a fast-changing market.
The large majority of executives see potential benefits with the Digital Annealer as a bridging solution to Quantum.
70% believe that if the Digital Annealer can offer quantum-speed optimization calculations today, it would accelerate their journey to a quantum future.
and more...
Please download the full report from the following button.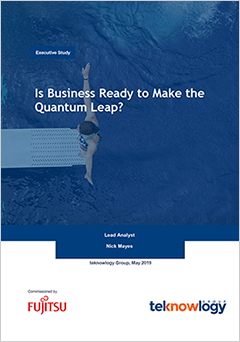 Analyst Report
Is Business Ready to Make the Quantum Leap?
Digital Annealer Services
We offer three of Digital Annealer Cloud Services, Digital Annealer On-Premises Services and Digital Annealer Technical Services