Digital Annealer
The world's first Quantum-Inspired technology
Optimize and innovate today with Fujitsu's Quantum-Inspired Digital Annealer, delivering performance generations ahead.
What is the Digital Annealer?
Using a digital circuit design inspired by quantum phenomena, the Digital Annealer computational architecture bridges the gap to the quantum world and paves the way for much faster, more efficient solving of today's business problems. The solution is designed to solve large-scale combinatorial optimization problems which are unsolvable using today's classical computers. Fujitsu delivers quantum-inspired Technology and Services with the Digital Annealer offering to advance global business and society.
Analyst Report
Is Business Ready to Make the Quantum Leap?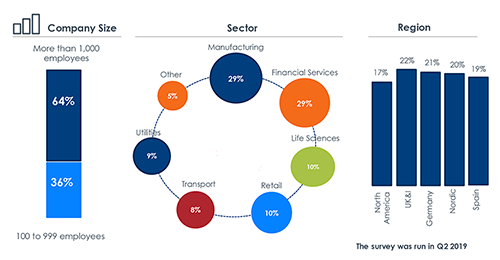 In order to better understand how business leaders are tackling the challenge of process optimization, teknowlogy Group partnered with Fujitsu to interview more than 300 senior executives at enterprises in North America, the UK and Ireland, Germany, Spain and the Nordic region. This report explores how boardroom leaders are looking to transform the under-performing parts of their business, and their current attitudes towards the potential of Quantum Computing.
Digital Annealer Services
We offer three of Digital Annealer Cloud Services, Digital Annealer On-Premises Services and Digital Annealer Technical Services
Optimize and Innovate with the Digital Annealer technology solution

Fujitsu IT Products Limited required a solution to optimize routing and in-stock parts placement. Digital Annealer reduced the time required to select parts and the distance covered by optimizing routes, shelf layout and parts placement, which effectively reduced the overall travel distance by 45%.
Automotive: Factory Optimization

Car manufacturers are looking to improve production efficiencies in order to accelerate deployment of new vehicles. Tasks include logistics improvements, vehicle design and robotics optimization. Digital Annealer-powered production aims to identify errors and flaws such as corrosion, defects and quality issues immediately thereby improving overall production planning and ultimately vehicle delivery.

Bio/Material Science: Faster Molecular Similarity Search

Chemical and pharmaceutical laboratories use molecular similarity searching, which partially extracts molecule characteristics to search for new substances and to develop new drugs. Digital Annealer-powered research explores entire molecular structures without relying on extraction, thereby enabling accurate, instant similarity searching.

Financial Services: Low-Risk Portfolio Optimization

A Digital Annealer powered portfolio solution finds the ideal investment allocation to maximize returns by grouping stocks that correlate with price variations, enabling portfolios to be managed with accuracy and reduced risk. The Digital Annealer solution can instantly find the best permutation from among 20 or more stocks (equivalent to more than one quintillion permutations).

Distribution: Warehouse Inventory Management

In factories and distribution warehouses, the time it takes workers to walk around picking parts can be lengthy. Using the Digital Annealer within its own factory environment, the Fujitsu IT services team was able to optimize routes and in-stock part placement so workers can successfully reduce distance traveled by up to 45 percent, significantly increasing productivity.

Retail: Personalized Digital Marketing

Using the Digital Annealar, marketing agencies and retail companies can accurately and instantly deliver personalized content to existing and prospective customers through engaging and targeted web content, thereby influencing their purchase decisions.
Business Insight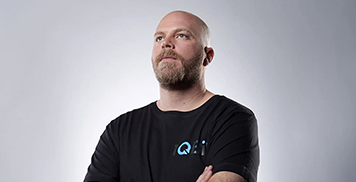 Harnessing quantum to build the computers of the future

Quantum computing is moving from physics theory to business reality. 1QBit CEO Andrew Fursman outlines how the promised surge in processing power could help solve some of the world's most intractable problems.
Digital Annealer Business Applications
Route Optimization: Finding the shortest path to a destination; ideal for identifying the quickest transportation routes, public transportation planning and also applicable in factory robot route optimization.
Industrial Equipment & Networks: Identify network design problems and develop optimal communication networks and oil and gas pipelines
Deliveries & Scheduling: Optimize delivery plans and scheduling; ideal for postal and logistics services requiring delivery scheduling improvements, employee work hours scheduling and event coordination
Distribution & Warehouse Operations: Improve placement of in-stock parts in factories, stores and distribution warehouses
Disaster Recovery: Providing an efficient and quick recovery, rescue and aid plan in an event of calamities.
Global Partner Collaboration
Fujitsu remains committed to developing leading technology to serve global customers, and close collaboration with partners is essential to support our customers' success. Fujitsu has established a strategic partnership agreement with 1QBit (a Canadian company), the only vendor of commercial quantum computer software, and an innovation hub with the internationally renowned University of Toronto, to advance our quantum-inspired technology and to continually drive innovation in order to serve customers interested in using quantum technology to further their business.
Fujitsu Opens New Research Lab in Toronto to Accelerate the Implementation of Digital Annealer for Societal Benefit

On March 14, 2018 at the University of Toronto, Fujitsu held the opening ceremony for the Fujitsu Co-Creation Research Laboratory at the University of Toronto. The laboratory is Fujitsu's new research hub that will accelerate the research of innovative computing technologies including Digital Annealer.
Of course, our relationship with Fujitsu is a real honor for all of us here at 1QBit. 1QBit has been working with a number of companies that are focused on producing quantum hardware, but the Fujitsu Digital Annealer is one of the first pieces of really usable hardware that can leverage all of the research that 1QBit has engineered over the past four years.
Andrew Fursman, CEO, 1QB Information Technologies Inc.
1QBit Press Releases