Fujitsu Technical Review
No.3
2020
ISSN 2435-6662
Special Feature: Supercomputer Fugaku
Supercomputer Fugaku is being jointly developed and improved by RIKEN and Fujitsu with the goal of creating a versatile and easy-to-use supercomputer that achieves the world's top level of performance with low power consumption for the purpose of resolving various issues faced by modern society and priority issues in science and technology fields, as well as utilization in a broad range of fields including Big Data and AI.
This special feature covers the A64FX CPU and the system implementation technologies that were developed for the Fugaku to achieve high-speed application execution performance with low power consumption, the system software for supporting stable operation and user-friendliness, the operation and system management software, and the application development environment. In addition, it also introduces Fugaku development from the perspective of applications in their fields of use.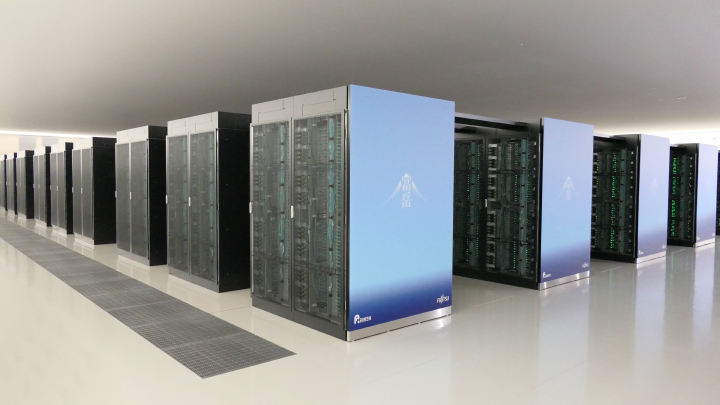 ©RIKEN
Inquiries Regarding Fujitsu Technical Review
This site  uses SSL encryption for security purposes.