Welcome to our

FUJITSU Digital Transformation Centers
Accelerate your journey to digitalization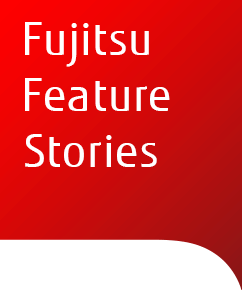 For organizations wanting to implement new disruptive digital technology but with no idea where to begin, we recommend that you watch our video The Digital Transformation Center. You'll discover how participating in a Fujitsu digital transformation workshop can get your business started on the road to digitalization.
Our purpose-built Digital Transformation Centers, located in Tokyo, Osaka, Munich, New York and London, are specially equipped studio workshop spaces where we apply our unique Human-Centric Experience Design methodology to help customers develop innovative concepts at speed.
Focused interactive workshops inspire new outcomes
Each of our interactive workshops is carefully planned to ensure the right blend of people are present to achieve intensive creative thinking. Whether you experience the workshop in one of our Digital Transformation Centers or at another facility, our highly-focused full or half day co-creation workshops will inspire you with tailored tools and methods.
Technology experts help evolve ideas and provide insight on technical trends such as AI and IoT.
Digital inspiration cards speed up idea formation and help boost imagination and out of the box thinking.
Large digital screens show the trajectory of thought and help participants keep track of ideas.
Vision sketches are created and turned into proof of concepts and tangible outcomes.
Demonstrations of the most advanced technology using actual devices.
Co-creation with Fujitsu is the path to success
As a world-leading IT service and solutions provider, we have experience co-creating and delivering end-to-end digital transformation solutions for customers around the globe.
Across a wide range of workshops, our experts and partners bring together multiple perspectives using digital technologies. They work with you to co-create a solution capable of achieving your specific business outcomes. Using hands-on demonstrations and case study presentations, our workshop experts help you to solve the business challenges you face.