<!-Subtext (optional)->
Unified Communications & Collaboration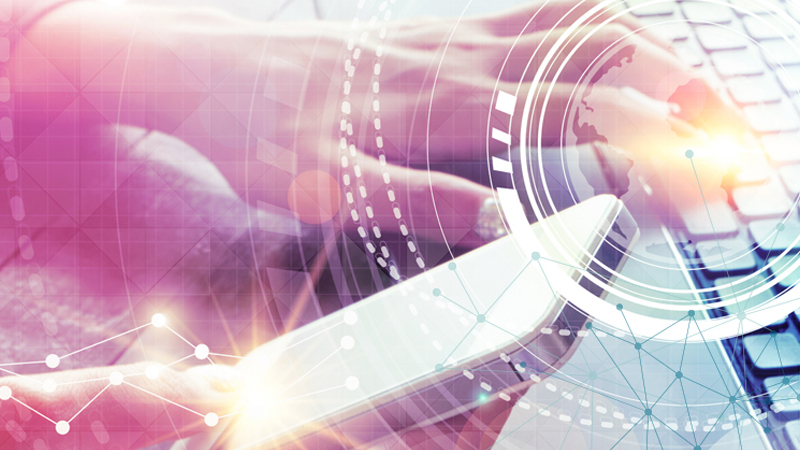 Unified Communications & Collaboration
Intelligent Communications – Transforming your Enterprise
For organizations around the globe, digital transformation is changing how employees work and communicate. Today work is now an activity not a place, and employees require the ability to work anywhere, at any time, and on any device.
As requirements for workplace anywhere grow, organizations need IT services and technology in place that are capable of enabling natural, seamless, and effective communications and collaboration both internally and externally. At Fujitsu, we believe that intelligent communications is the answer, and will prove critical to business success in the digital world.
Unified Communications - The key to Effective Enterprise-wide Collaboration
Unified communications merge together all communication types (such as; instant messaging, calling, video conferencing, and audio conferencing) into one application across desktop and mobile. It enables greater efficiencies in employee productivity as less time needs to be spent using segregated applications for different communication types.
However, productivity is not just about efficiency within employee activities, the activities undertaken also need to be effective to deliver company strategies and goals - and this is where enterprise-wide collaboration comes in.
The Power of Workforce Collaboration
Real-time collaborative working is a cultural shift in the enterprise productivity mindset. Many employees are now required to work in agile and virtual teams to ensure speed of business within enterprise organizations. The requirement to supplement historical email communication with real-time group chat is critical to knowledge sharing, effective decision making, speed of action, and, most importantly, focused group activity towards achieving the organization's goals.
The ability to create, share, and store content from a single cloud collaboration application enables employees to create and find content in a much more contextual and natural manner - reducing time wasted finding documents in various folders. Teams and virtual groups will have access to the latest content from mobiles or desktops - all in one secure application.
An enterprise collaboration application will allow employees to call, audio conference and video-conference at any-time, anywhere, and on any device. The entire productivity toolset will be enabled from a single highly secure application that's managed from the Cloud and always up to date.
Business Process Integration, AI and Bots; Intelligent Communications.
Increasingly, organizations will start to integrate unified communication and collaboration applications into AI and Bot services to allow automation in both business processes and day to day tasks for employees.
The value of integrating enterprise unified communications and collaboration into your business toolsets will only be fully realised by partnering with an organization that can co-create the digital journey with you. At Fujitsu, we understand this journey from a human-centric perspective, and have the experience and expertise required to underpin and expedite your business transformation.
The Business Value of Unified Communications and Workforce Collaboration
Unified communications and collaboration is rapidly becoming the key to unlocking digital business transformation. Organizations looking to digitally transform their productivity toolsets can significantly benefit from implementing an effective solution. By co-creating your transformation with Fujitsu, you can expect to see:
Productivity improvements in both the efficiency and effectiveness of distributed team working.
Digitalization and integration of business processes to ensure operational efficiency of business toolsets.
Enhanced employee engagement for remote workers to reduce employee churn rates.
Centralization of services and associated cost management to reduce corporate IT spend.
Increased competitive-edge with cloud services that always allow businesses access to burgeoning technologies.
Increased agility and scalability of enterprise organizations through cloud services that can be easily flexed up or down in line with future business strategies.
Reduced carbon footprint and reduced travel expenditure through seamless audio or video conferencing and content collaboration.
Integrated fixed and mobile convergence with 'mobile first' applications that allow one corporate contact number both inbound and outbound - even if dialling natively from the mobile.
Augmented services such as AI integration and BOTS to automate tasks and processes.
Advanced analytics that allow businesses to measure both employee productivity and digital service adoption rates - business output benefits can be accurately measured and quantified.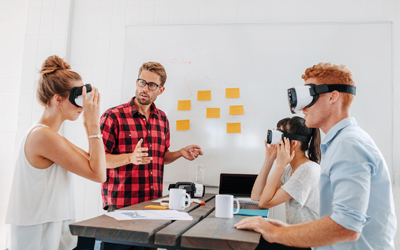 Human Centric & Technology Agnostic Approach
We understand the importance of organizational change and consultancy when implementing end-user IT affected change. In addition, as well as being technology agnostic, we can also assist customers using our organizational change management consultancy to ensure the best possible rate of adoption and success.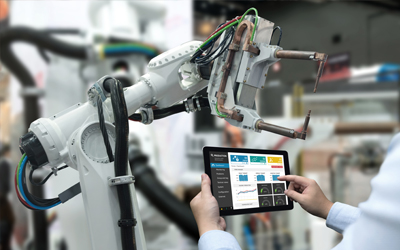 End-to-End Managed Services
Our managed services encompass all aspects of ICT, specializing on WAN, LAN and communications application overlay. The importance of a managed network and/or a managed desktop combined with unified communications and collaboration services enables greater service migration quality.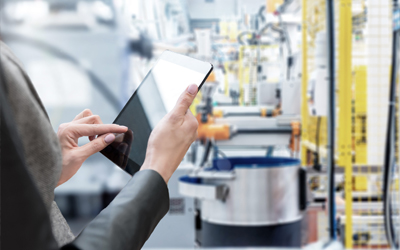 Value Output Based Methodology
We utilize unified communications and collaboration framework methodology to fully enable the customer journey. This includes envisioning, onboarding, and driving value services to ensure the original business case retains justification and proof of value that can be quantifiably reviewed.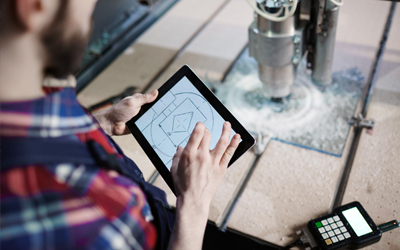 Accreditation and Experience
Our 30 years' of experience providing telecommunications solutions has also been put to use with hundreds of thousands of seats successfully deployed in unified communications. Our technical knowledge, combined with human-centric values, allows a unique approach with our customers.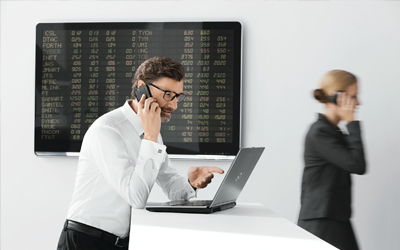 Global Service with Local Knowledge
We have over 100 customer service centers worldwide delivering a 24/7/365 'follow the sun' service offering that ensures global organizations have no drop in service day or night.
Digital Transformation with Intelligent Communications
The Fujitsu vision for corporate communication and collaboration strategy goes beyond centralization of services and beyond unified communications. Our vision for next generation workforce collaboration is to enable intelligent communications.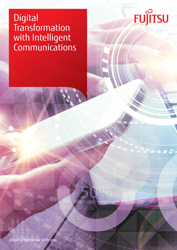 Complete the form and to learn about Creating a Digital Transformation with Intelligent Communications strategy.