<!-Subtext (optional)->
Unified Communications & Collaboration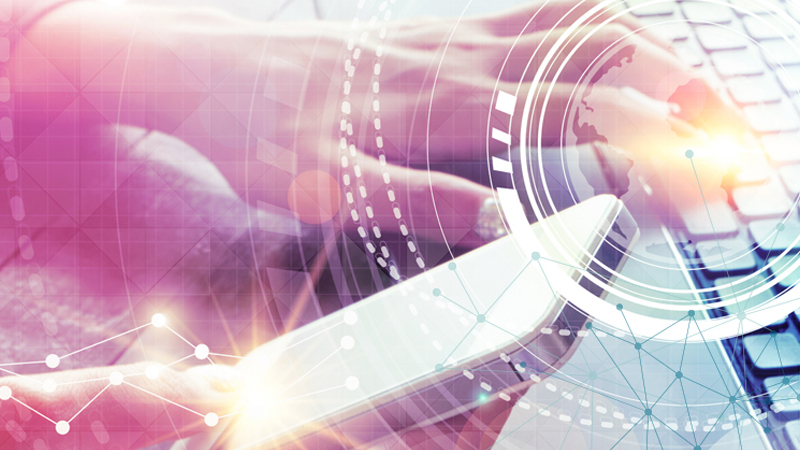 Unified Communications & Collaboration
Fujitsu Offerings for Intelligent Communications and Workforce Collaboration
In partnership with world-leading unified communication and collaboration vendors, Fujitsu delivers a full suite of applications centered on providing maximum business value.
Unified Communication Skype (UCS)n
Microsoft Skype for Business Enterprise Voice maximizes an organization's investment in Lync or Skype. It's a truly global enterprise VoIP service that will replace legacy PBX infrastructure and allow centralization of SIP services.
The Fujitsu UCS service allows organizations to migrate away from legacy systems and either completely utilize the Skype client for internal and external call control or utilize Skype optimized SIP handsets for users requiring a physical phone. It uses advanced analytics to enable organizations to monitor user adoption and workforce productivity to quantify the business benefit of Skype services.
Service delivery is through 6 global data centers; 2 in Europe, 2 in North America, and 2 in Asia Pacific ensuring low latency and an improved user experience.
Unified Communications Cisco (UCC)
Fujitsu's Hosted Call Manager (HCS) solution combined with the Cisco Spark application, enables enterprise organizations to maximize investment in their existing Cisco estate whilst migrating to an 'evergreen' cloud solution and deploying full collaboration applications.
Cisco Spark is an app-centric, cloud-based service that provides a complete collaboration suite that enables teams to work seamlessly. Teams can create, meet, message, call, whiteboard and share in one continuous workstream before, during and after meetings - regardless of whether they're together or apart. It's a simple, secure, complete, and open service that enables your people to work better.
With most knowledge workers spending more than 38% of their time in meetings, a collaboration solution that seamlessly combines both virtual and physical meeting scenarios is a significant advantage to any organization. With Cisco Spark and Cisco Spark Board, users can join any meeting from their smartphone, room system, desktop or Spark Board to share and collaborate in a seamless fashion.
Spark APIs and integrations are key to helping organizations digitalize their business. Self-enabled integrations and bots, easy-to-use APIs and the ability to customize these to existing processes and workstreams is critical to any effective digital transformation strategy.
Unified Communications Mitel (UCM)
Using the powerful Mitel MiVoice and MiCloud service, Fujitsu offers customers a cloud-based, on-premises, or hybrid solution that delivers exceptional value for money and outstanding service reliability. We offer a full turnkey solution from consultation and planning, through to installation and support for complete ease of mind.
While a virtualized solution reduces capital costs, some customers prefer traditional Customer Premises Equipment (CPE) Voice solutions. For these customers, we provide the Mitel MiVoice Business platform onsite, bringing all the features of the hosted system in a traditional PBX equipment replacement. Like the hosted platform, this system can be scaled to suit your requirements and budget.
Contact Centre
Regardless of the industry sector, the customer experience is the number one way for organizations to differentiate their services. Today, how organizations interact with their end-customers is critical to all sustainable business models.
Organizations require a contact center solution that's flexible enough to quickly and efficiently respond to customers from any channel, at any time. It must have the capability to connect customers to your business processes while providing actionable intelligence to drive ongoing improvement.
At Fujitsu, we offer a range of omni-channel contact center solutions that are scalable in deployment, size, complexity, and integration. Our solutions enable you to ensure successful and effortless customer interaction - whatever your budget.
Inclusive of workforce optimization, business intelligence, CRM, and front-end and back-end integration to improve first-time resolution, Fujitsu Contact Centre as a Service allows organizations to offer the highest levels of customer experience to fuel future growth.