Graduate application process
Applications for our Graduate Schemes will follow the path explained below.
If you need us to make adjustments to allow you to perform to the best of your ability in the recruitment process, please let us know.
Email graduaterecruitment@uk.fujitsu.com. If you would rather have the conversation over the phone this can also be arranged.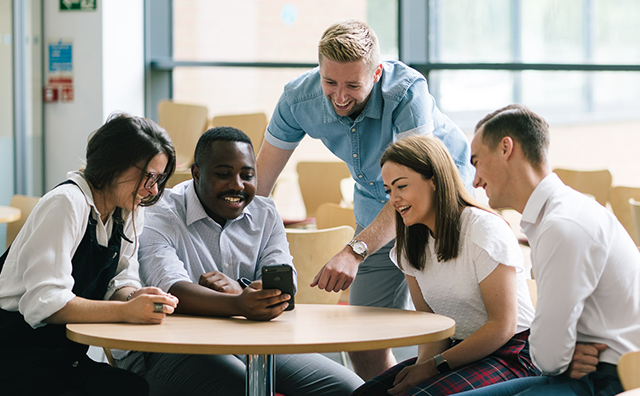 Step One
SJT / Situational Judgement Test
Apply online and complete our Situational Judgement Test which presents you with different real life Fujitsu Graduate scenarios followed by a series of responses which you then have to rate accordingly. Please note that there is no time restriction on this test.

Step Two
Online Psychometric Tests
You will be required to complete an online Inductive, Numerical and Verbal Reasoning test. This test takes approximately 30 minutes and must be completed within 5 days.

Step Three
Video Interview
You will be invited to a video interview. You will be presented with pre-recorded/written questions on screen, and then you'll have to record your answer on video. There is a time limit given for each answer.

Step Four
Virtual Assessment Centre
You will be asked to attend a virtual assessment centre in which you will preform a series of tasks throughout the day. You will also have the chance to meet some of our Graduates to find out about their experience.
See what happens at our assessment centers
At Step four you'll be asked to attend an assessment center.
Take a look at the video to see what you can expect.
Need more help?
Find out how Fujitsu can help you