Security
Security challenges in the digital world
The explosion of Big Data, mobility and new international regulations means taking efforts to secure your business is vital and failure to do so could have a massive impact to your bottom line. With financial risk comes reputational risk from data loss and theft. Security threats range from hacking to direct theft to malware and unauthorized access.  Corporations are increasingly hitting the headlines for being subject to security breaches. And as hackers get ever more sophisticated, businesses need expert help to manage their information security effectively.
Insight from Fujitsu

Secure Thinking
IT departments are emerging from a period of significant under investment to find that many of the technologies they relied upon in the past are no longer secure. Fujitsu brings together insight from security experts on how to manage security in the digital era.
Visit the microsite >>

Identity Management with biometric technology
Traditional forms of identification involve something you know (like a password) or something you have (like an ID card). There is an inherent risk of loss, theft, sharing or forgotting. Biometric technology solves this issue.
Download >>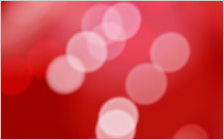 Strategic Briefing on Security
Security is a key consideration for all business technology. This paper explains how Fujitsu embeds security into all technology products, services and solutions.
Download >>
Intelligent security solutions from Fujitsu
Fujitsu has more than 40 years experience of working in highly secure environments with many highly satisfied reference customers. We offer a broad security portfolio, including secure end-to-end infrastructure solutions, innovative identity and access management solutions based on our PalmSecure technologies, as well as a comprehensive portfolio of security professional and managed security services – leveraging both local and global Security Operation Center capabilities. For more details on how Fujitsu can help you protect your business, download our Strategic Briefing or contact us to discuss your specific challenges.
What our customers say

Scottish Water
"The Fujitsu Cyber Threat Intelligence service has allowed Scottish Water to strengthen our overall security posture."
Tom Porteous, Head of Customer Services
Read the full story >>

Bharat Petroleum
"We tried fingerprint recognition but its failure rate leaps during monsoon season. Fujitsu PalmSecure was the best solution."
Chief Security Officer, Bharat Petroleum
Read the full story >>
Discover more customer stories >>
Topo