<!-Subtext (optional)->
Loyalpoint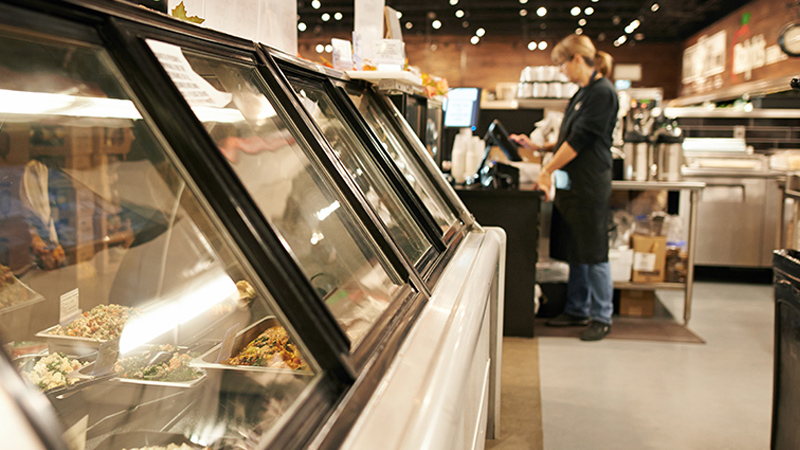 Promotions that drive loyalty
We help you creatively integrate loyalty schemes and promotional offers into your automated checkouts and POS to consistently boost value and revenue.
When you surprise a consumer with an offer or a cross / up selling opportunity you go a long way to retaining them and ensuring they stay loyal to your brand. At Fujitsu, we work to integrate your loyalty and promotional activities, so they become a key part of the UI on every screen. That means you won't miss revenue and can make the most of your data to boost sales on a day-by-day, minute-by-minute basis.
And the key is the data. It's how you get to know your consumer better. Our LOYALPOINT offering ensures that the data is agile and dynamic. When a consumer uses a self-checkout POS the platform can cross reference past buying histories to current promotions and work out that, for instance, when a consumer buys coffee they often buy chocolate too. So, the POS will issue an immediate voucher for 20% off the consumer's favorite brand for use now or the next time they visit your store.
Similarly, you can cross promote other services on your estate. When consumers shop for groceries, you can offer them money off petrol. Or when they buy petrol, you can offer a time-limited voucher for money off a car wash. If they use the car wash and never buy petrol, you can match the price of a local gas station.
The possibilities are endless – you just need to be creative
You have the promotional creativity; we have the systems that enable you to put that creativity into practice to boost sales. The point is to use the technology and the data to unleash your promotional smarts so that, day-by-day, you're learning what works and what doesn't so you can boost growth.
We will build the platform on which your promotional and loyalty programs can thrive. It supports all your devices and hardware whatever the manufacturer. It's vital that the consumer feels in control of their relationship with you and, of course, that their personal data is secure.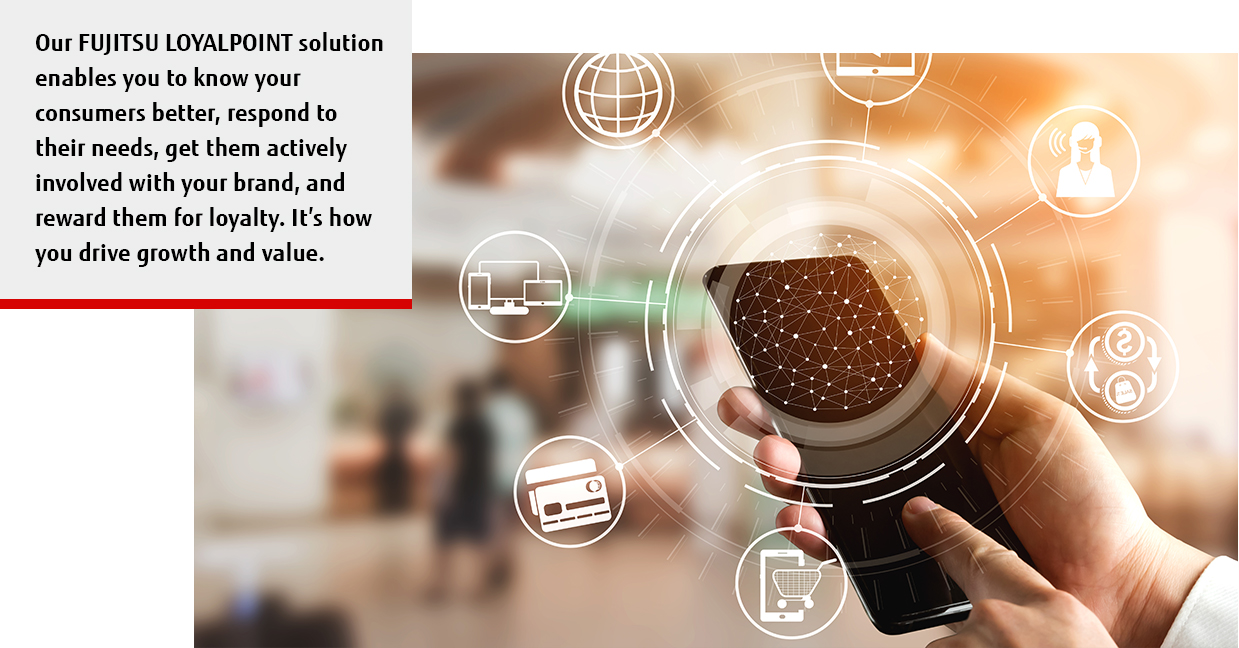 Our mission is to ensure that your business is Always Optimal
because it is critical in a rapidly changing financial sector.
Contact us now to find out how we can help you achieve
Always Optimal at AskFujitsuHQ@ts.fujitsu.com