<!-Subtext (optional)->
Intelligent Support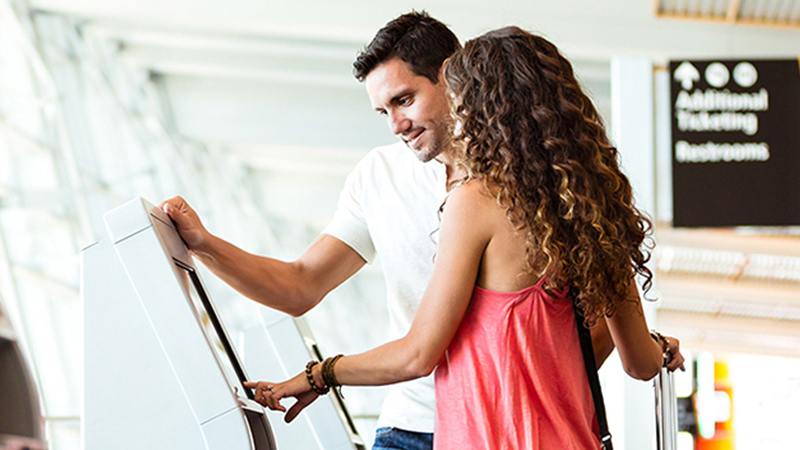 Fujitsu retail technology - intelligent services that maintain end-to-end customer experiences
Today high street retailers rely heavily on in-store technology to provide increased choice and deliver real-time customer experiences. While the use of technology is enabling retailers to better understand their customers and deliver a seamless in-store retail experience, it's also increasing the need for more involved support services.
Implementing the right retail technology is just the first step in delivering a seamless experience. With customer loyalty being based on the entire journey and not just one touch point, any journey that's broken can alter the perception of your brand and impact customer retention. Ensuring high availability of in-store IT systems through service support, is therefore critical to maintaining the customer journey and ensuring your brand's reputation.
Our Forgotten Shop Floor research revealed that gaps in in-store technology can significantly impact the loyalty of customers:


Protecting your in-store technology with Intelligent Support
End-to-end intelligent support transforming the customer experience
Supporting in-store technology in retail
Rethinking the traditional retail IT and support service model.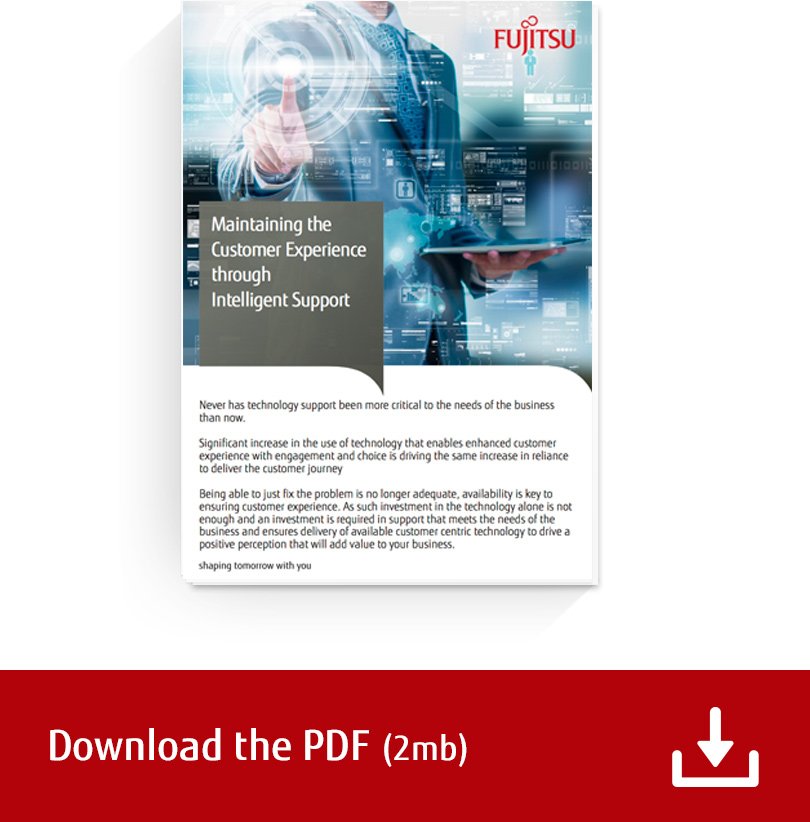 High dependence on retail technology solutions means that systems down-time can have a detrimental impact on your customer experience and reputation. Which is why at Fujitsu, we have developed a solution that combines intelligent engineering under pinned by analytics with our next generation service desk to deliver intelligent end-to-end support.
Our intelligent service is predictive, automated, informed and proactive. It services all technology, anytime and in anyplace, and can maintain the delivery of a single end-to-end in-store customer led experience and engage staff.
Predictive – we detect systems instability before store and central operations are disrupted.
Automated – we use intuitive diagnostics and augmented reality technology to enable you to fix problems yourself.
Informed – we provide you with all the information you need to manage the aftermath after a problem is fixed.
Proactive – we learn from the problems that occur and prevent them from happening again.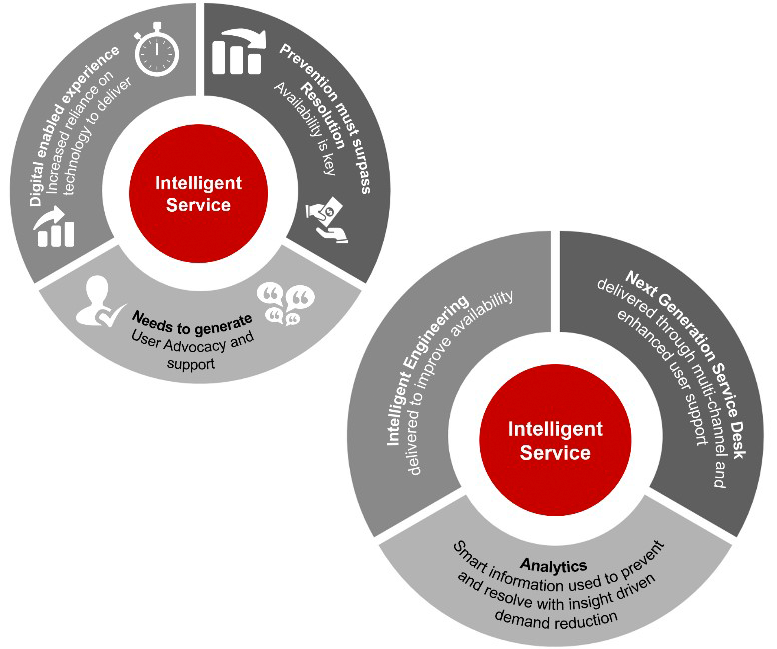 Why choose Fujitsu retail technology solutions?
We have over 30 years of experience delivering technology, services and solutions to retailers around the globe, and worldwide over 82,000 stores use our retail solutions every day.
With vast experience in retail digitalisation, we understand that delivering an in-store customer experience is not just about investing in technology, it's equally about investing in support services that can keep technology running with minimal disruption.
We are experts in intelligent thinking and deliver support services that meet retailers' business needs and maintain the delivery of customer centric technology.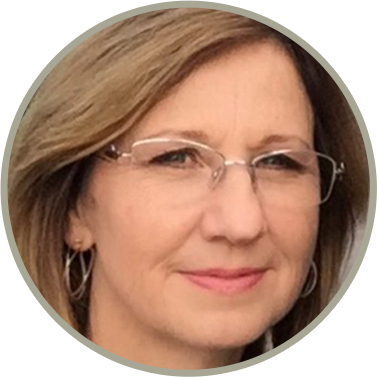 "Bad tech is worse than no tech… The intelligent solution is a form of retail IT support which is best for customer experience and best for employees"
Read blog article
Contact Fujitsu
Find out more about our retail sector services