<!-Subtext (optional)->
Transform your OR
Increase Volume
Optimize Utilization
Uncover New Capacity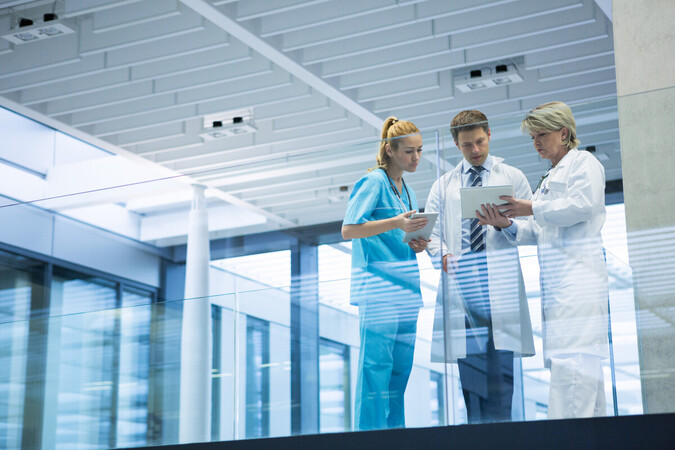 When OR productivity could use a boost, and historic habits are hiding efficiency losses, hospitals don't need a band-aid.

They need a solution that treats the root cause.
Fujitsu's Surgical Capacity Optimization (SCO) solution gives perioperative teams the data-driven insights they need to create the optimum OR schedule – uncovering new surgery time and boosting utilization rates.
By empowering staff to communicate productively based on precise, historical data, hospitals and facilities can ensure block time allocations truly reflect all aspects of requirement and demand.
Our mathematically validated recommendations consider multiple factors and ensure the best, most efficient outcomes for surgeons, facilities, and patients alike. And, our Generative Block Scheduling Wizard feature lets teams confidently model scenarios and analyze the impact before taking action."
All of which enables perioperative leaders to collaborate with clinicians to make confident changes in the pursuit of optimal productivity.
No guesswork. No missed opportunities. Just precision perioperative block scheduling.
We take the guesswork out of decision making
We make better recommendations
Fujitsu's solution is built on powerful technology which can analyze not only the availability of surgeons and staff, but complex variables such as the availability of surgical equipment and the unique preferences of your hospital or facility.

By taking into account an unprecedented number of factors, you'll see the impact of our solution's recommendations right from the start.
We don't trade time, we create it
Fujitsu's solution is the only one on the market which uncovers new operating time by treating the cause of scheduling issues, not the symptoms. Our solution doesn't just trade existing block time. It uses past data to identify where current surgery blocks can be resized and fitted in at other times – creating entirely new operating hours and days. This allows you to make decisions that align with your hospital or facility's goals. For instance, you can boost productivity by increasing access and scheduling more surgeries. Or, you can save costs by closing operating rooms on newly free days.
We promote collaboration
Re-think the culture around block scheduling and ensure effective collaboration between perioperative teams and surgeons.

Fujitsu's solution gives everyone the data they need to make the smartest allocation decisions – resulting in a better-utilized, high-performing department that benefits all staff, providers, and patients.
Fujitsu delivers Surgical Capacity Optimization
Increase your surgical throughput
Fujitsu addresses the root cause of surgical scheduling inefficiencies by holistically accounting for the vast number of variables that need to be brought together in an optimal way. Use quantum-inspired optimization
We optimize the operating room planning process using decision science and Fujitsu's revolutionary quantum-inspired computing technology. This approach solves large-scale optimization problems and massively outperforms traditional computing – which is perfectly suited to the complexity of surgical scheduling. Right-size your surgical capacity
We help create new capacity for additional surgeries and reduce operational costs by eliminating inefficiencies. The result is comparatively shorter waiting lists leading to better staff and patient care experiences. Surgical Capacity Optimization
A one-of-a-kind solution to give you full confidence in your OR decision making.


Treat the cause, not the symptoms: Stop firefighting and gain smart, data-driven recommendations to uncover new capacity
Gain total confidence: Model the impact of any schedule change or strategy with our unique block scheduling wizard.
Make real scenarios more predictable: Create a calm work environment with fair, predictable schedules that optimize utilization and increase volume
"The additional prime time OR capacity we uncovered using the solution's recommendations will greatly enhance our performance-driven revenue potential in surgical services, while always prioritizing patient care."
Javier Hernandez-Lichtl, CEO of Doctors Hospital, Baptist Health
Together, we will find the optimal solution for you, your hospital and your teams. Meet our SCO experts and book your demo session today:
Learn more about how surgery capacity optimization can drive hospital efficiency and improve patient care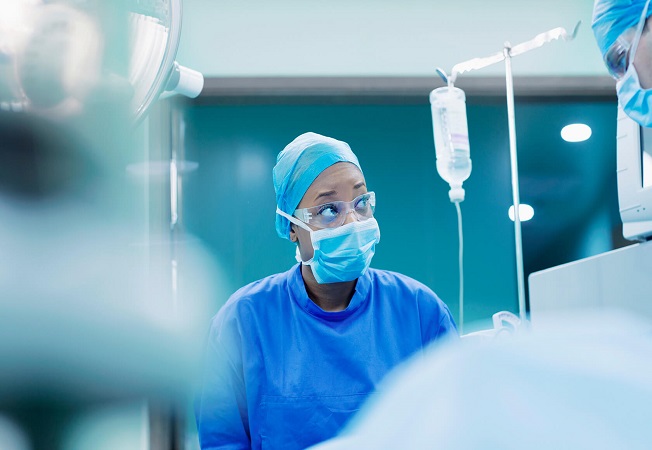 How hospitals can become data-driven businesses and optimize operation room planning
Read our blog and discover how Fujitsu quantum-inspired computing is enabling operating room scheduling
Read more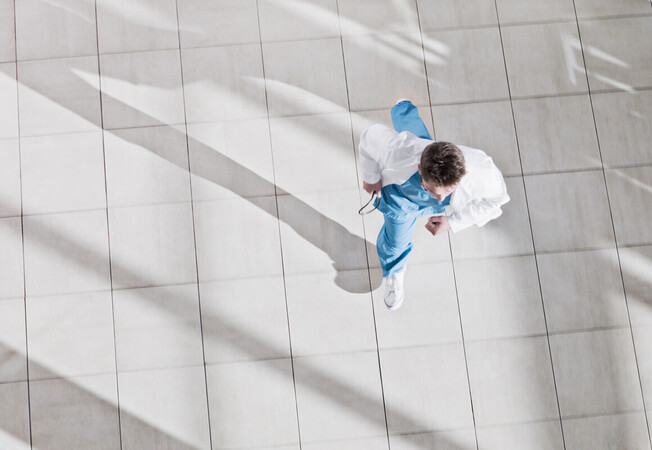 Press Release: Fujitsu and Baptist Health South Florida
Transform operating room scheduling with Surgical Capacity Optimization Solution
Read more