<!-Subtext (optional)->
Enabling sustainable business transformation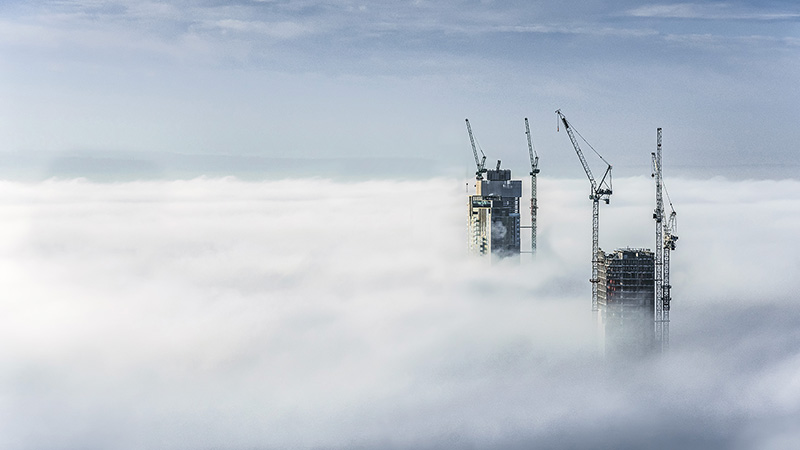 Prepare for a sustainable future with a resilient, efficient and adaptive hybrid cloud foundation
In today's rapidly evolving digital landscape, businesses require scalable IT infrastructure solutions that can seamlessly adapt to new opportunities, and enable sustainability transformation, while maintaining optimum efficiency and security.
Fujitsu hybrid cloud enables efficient resource allocation to optimize performance and save on costs. Using our hybrid and multi-cloud expertise, we empower you to easily navigate the ever-changing digital landscape and capitalize on the benefits hybrid cloud brings.
Resilience – by distributing workloads across multi-cloud environments, we enable high availability and disaster recovery capabilities to ensure your critical applications and data remain protected and accessible at all times.
Sustainability – by optimizing resource allocation and enabling the implementation of green practices such as server consolidation, we empower you to lower energy consumption, cut carbon emissions and reduce your carbon footprint.
Efficiency – by allocating workloads strategically, we enable you to utilize the most appropriate cloud environment for each workload to minimize costs and improve overall operational efficiency.
Adaptability – by providing the flexibility to scale resources on-demand, we empower you to rapidly respond to market changes, expand your user base or innovate at speed.
Work with Fujitsu hybrid cloud experts to optimize your IT infrastructure, together we will ensure that you end up with the optimum cloud solution for your workload.
Resilient, efficient and adaptive hybrid cloud fit for a dynamic digital business
In line with our Fujitsu Technology and Service Vision 2023, this latest IDC report reveals that getting on top of hybrid cloud adoption and operations has never been more important for dynamic digital business. Download the report, it makes interesting reading - findings reveal that for European businesses:
79% advise that hybrid and multi-cloud environments are a reality.
90% of G2000 CIOs will use AIOps solutions to drive automated remediation and workload placement decisions by 2026.
Overcoming technical debt, the cost of infrastructure spending, rising cyber risks as well as training and skills are the top infrastructure concerns.
Core infrastructure isn't going anywhere – core data center remains the starting point for hybrid and multi-cloud excellence.
Tomorrow's strategies are focused on designing resilient, governed and optimized hybrid and multi-cloud environments.
Download report
Hybrid and multi-cloud are here to stay, but business requirements have evolved.
Cloud Trends in the 2010s
(IDC European 2016 CloudView Survey)
Expectations:
Reduce IT costs, redeploying staff to cloud, public clouds will eat datacenters
Use cases:
Test and development, web apps
Cloud Strategy:
Ad hoc adoption, hybrid cloud and multi-cloud by accident with silos of public cloud, legacy on-prem, and hyper-converged infrastructure
Security and governance impact:
Hasty workload repatriation, or maintaining status quo on-prem
Skills:
Focused on cloud migration, developing public cloud experience, Docker management
Choice:
Either/Or strategy to pick cloud or on-prem or hyper-convergence
Experience:
Strong existence of shadow IT, public cloud bill shocks because of inappropriate workload placement and unused instances
Sustainability:
Not an infrastructure decision driver
Cloud Trends in the 2020s
(IDC European 2022 Multi-cloud Survey)
Expectations:
Hybrid is the future but it must deliver business value at speed
Use cases:
Cloud experience for all workloads
Cloud Strategy:
Workload-defined, key focus on integration, interoperability, and portability
Security and governance impact:
Distributed cloud with focus on data, use of dedicated cloud services
Skills:
Focus on migration, operations, governance, management, Kubernetes orchestration, APIs
Choice:
Either/Or strategy to pick cloud, on-prem or hyper-convergence
Experience:
Building cross-cloud consistency, self-service, and FinOps
Sustainability:
One of the top infrastructure decision drivers
Adopting a workload-first approach to IT infrastructure
At Fujitsu, we are uniquely positioned to help our customers find the right cloud for the right workload. We offer a wide range of pre-certified, pre-integrated and prebuilt solutions on which to build a hybrid cloud environment to reduce complexity, cost and risk. By strategically placing workloads in the most appropriate cloud environment, we help you to achieve the right balance of performance, security and cost optimization to enhance business operations and outcomes.

Public cloud
Non-sensitive and non-critical workloads benefit from extensive services, scalability and cost-efficiencies.

Private cloud
Sensitive data, mission-critical applications and compliance-driven workloads benefit from being securely housed for granular control and regulatory requirements.
We work with you to:
Determine the right infrastructure and right application strategy – helping you to decide whether you should lift and shift, modernize for private cloud or re-engineer for public cloud.
Build modern hybrid cloud architecture that deploys workloads on the most appropriate infrastructure within a hybrid environment that excels from day one.
Develop a hybrid cloud solution that considers all factors – security, sovereignty, governance, cost, management, dependencies, performance, availability, latency, skills, speed, agility and scalability.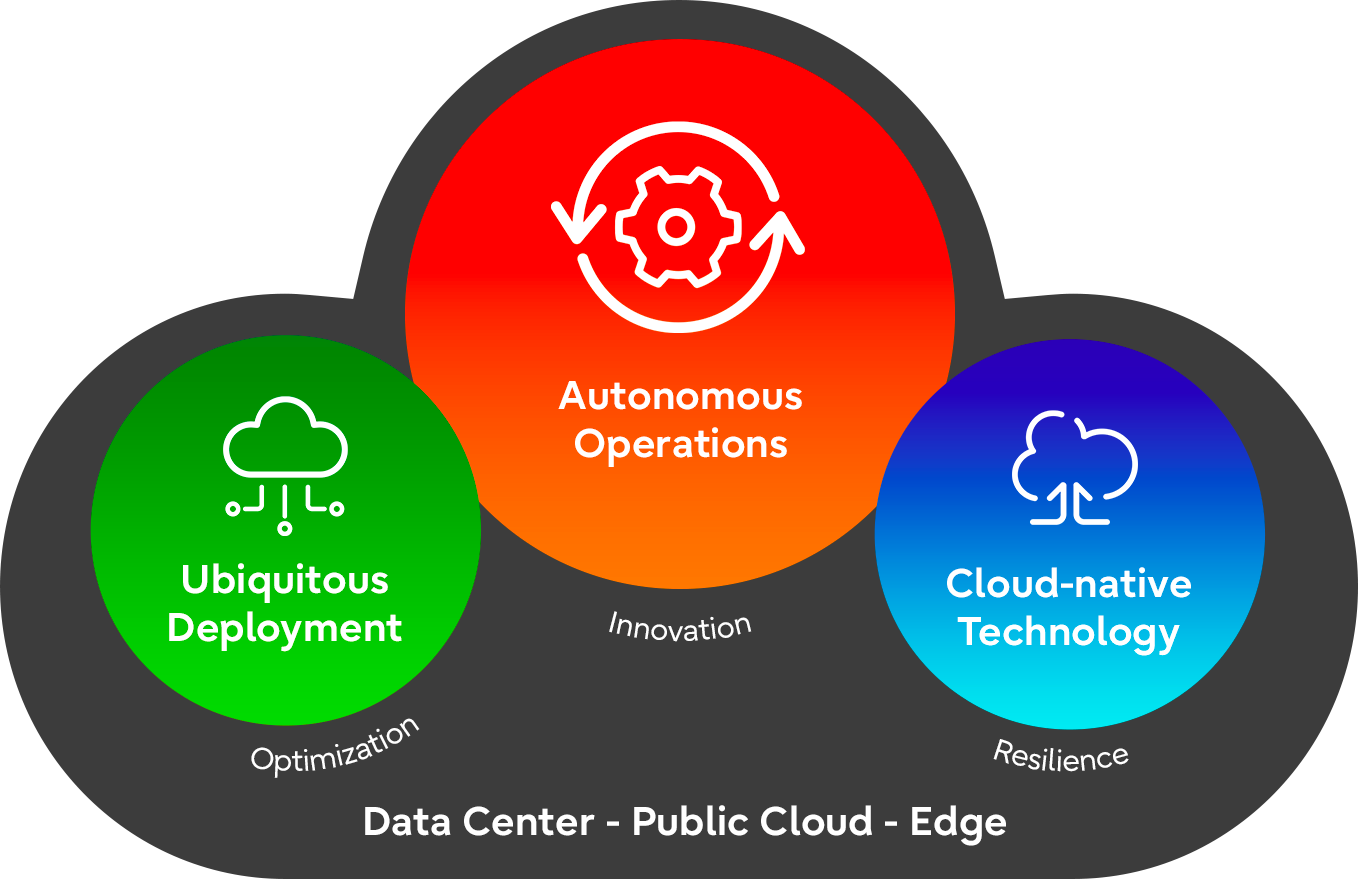 Expectations
• App and data fluidity
• Standardized operations and management
• Unified experience regardless of infrastructure
Design Outcome
• Distributed infrastructure design
• Unified by autonomous, consistent management
• Delivered by a software-driven control plan
Benefits
• Energy optimization
• Optimized operations
• Build-once-run-anywhere
Why partner with Fujitsu to bring your hybrid cloud to life?
No matter where you are on your hybrid cloud journey, Fujitsu can deliver a unified solution. We're a world-class hybrid cloud partner, uniquely positioned to find you the right cloud for the right workload to ensure your business continuity, efficiency, adaptability and sustainability. Our vision is a world without complexity and risk when building hybrid cloud infrastructures.
With our global end-to-end expertise, extensive solutions portfolio and leading partnerships we enable you to:
Perfect your future strategy and build your cloud environment
Migrate, transform and build applications across cloud platforms
Secure, manage and optimize a distributed cloud landscape
Utilizing our services, platforms and products – including our PRIMEFLEX portfolio for hybrid enabled converged and hyper-converged infrastructures – we help you to identify and build the perfect solution for your unique needs. We work with you to modernize and move workloads to where they are best suited, making it possible to transition as quickly, painlessly and cost-effectively as possible. Explore our latest AR paper and discover more.
Work with Fujitsu and realize the benefits:
Cost Optimization
Scale resources up or down based on demand.
Reduce overall IT expenses and allocate resources efficiently.
Eliminate the need for upfront investment in hardware.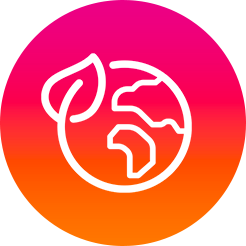 Energy Efficiency
Implement the latest technology to reduce energy consumption and carbon footprint.
Leverage public cloud providers' shared resources and energy-efficient infrastructure.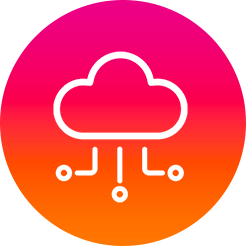 Business Continuity
Distribute workloads across multiple cloud environments to ensure data redundancy and minimize the risk of data loss.
Ensure seamless failover to alternate cloud environments to ensure uninterrupted operations and minimize downtime.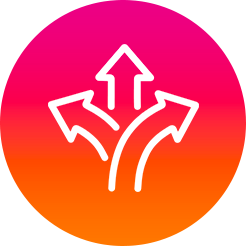 Scalability
Adapt at speed to changing market conditions and emerging opportunities.
Seize new opportunities without delay to remain competitive and sustain growth.
Taking the journey to hybrid cloud with Fujitsu
Assessment
Deployment
Migration & transformation
Security
Management & optimization
Assessment - We begin by undertaking cloud readiness and assessment to help you understand your environment and the value of transforming to cloud, before creating a roadmap forward.
Deployment - We work with you to build an ideal target environment for your various applications, workloads and data across edge-core-cloud.
Migration and transformation - We combine 'lifting and shifting' workloads with application transformation in the Cloud to build new functionality, products and services. We leverage modern platforms, intelligent business applications and 'off-the-shelf' SaaS to underpin your transformation.
Security - Utilizing our comprehensive security consulting services we unify security across your entire hybrid cloud environment and deliver 360 threat monitoring and proactive intervention.
Management and optimization - We offer 'full-lifecycle' services for managing, integrating and optimizing your estate, including application and data management across all distributed platforms and end-to-end managed services for AWS, Azure, Oracle, SAP and VMware.
Fujitsu cloud solutions
To address your challenges across diverse scenarios, we offer comprehensive support through an extensive range of products, services and solutions utilizing a world-class partner ecosystem that includes VMware, NetApp, Microsoft, Nutanix, Veritas, SUSE, SAP and more. Leveraging solutions such as our hybrid-cloud enabled PRIMEFLEX Integrated Systems, we empower you to:
Seamlessly extend the advantage of cloud to your on-premises infrastructure
Optimize, integrate, modernize and protect your hybrid cloud environment
Streamline the life cycle management of your hybrid infrastructure across deployment, operation and maintenance
Save on your total cost of ownership with pay per use uSCALE
Together, we can develop a tailored hybrid cloud solution that can take your business to the next level, fostering its growth and success. Join one of our CX labs to discuss your needs with Fujitsu experts and discover how we can help you to overcome your business challenges.
Discover more about how working with Fujitsu can help you to create the perfect solution to develop the right hybrid cloud strategy, mitigate risk, optimize your cloud environment and protect your data.
INFOGRAPHIC
Looking for hybrid cloud with the right financial flexibility? Then with Fujitsu uSCALE, we have something for you!
Fujitsu uSCALE is a cloud-like, flexible, scalable and cost-effective business model for on-premises infrastructures capable of serving the growing demands of your business departments – promptly, whilst enabling you to keep control.
Designed to provide economic elasticity while supporting a much more efficient way to manage organizational growth and enable faster response to market needs, Fujitsu uSCALE gives you the ability to scale your infrastructures up or down, at a rate that best suits your business needs.
Available as a consumption-based IT offering, it enables clear and transparent future planning by aligning service usage with costs. With this flexibility, you can introduce new services and solutions at speed with on-demand scalability.
Download the flyer
Explore our CX lab and discover how you can take the next step on transformation journey with Fujitsu.
The Fujitsu CX Lab serves as the initial stage for exploring how we can assist your organization in transitioning into a data-centric business. In these virtual or in-person sessions, our team of specialists will provide guided insights into a diverse array of demonstrations.
We will engage in conversations regarding your organization's specific challenges and expectations, showcase our innovative problem-solving approaches, and present the solution in action. You will also have the unique opportunity to engage in live discussions with our top-tier industry professionals about the prospects for your business.
Book your CX lab session now and start your data-driven transformation journey. Talk with our experts and discover how to become an intelligent enterprise, find the right cloud for the right workload, and reimagine your workplace.